Classical CDs Weekly: Hindemith, Colin Matthews, Walton, The Vocal Constructivists |

reviews, news & interviews
Classical CDs Weekly: Hindemith, Colin Matthews, Walton, The Vocal Constructivists
Classical CDs Weekly: Hindemith, Colin Matthews, Walton, The Vocal Constructivists
Remembrance-themed choral music, 20th-century cello concertos and an avant-garde vocal disc
Saturday, 15 November 2014
The Vocal Constructivists in action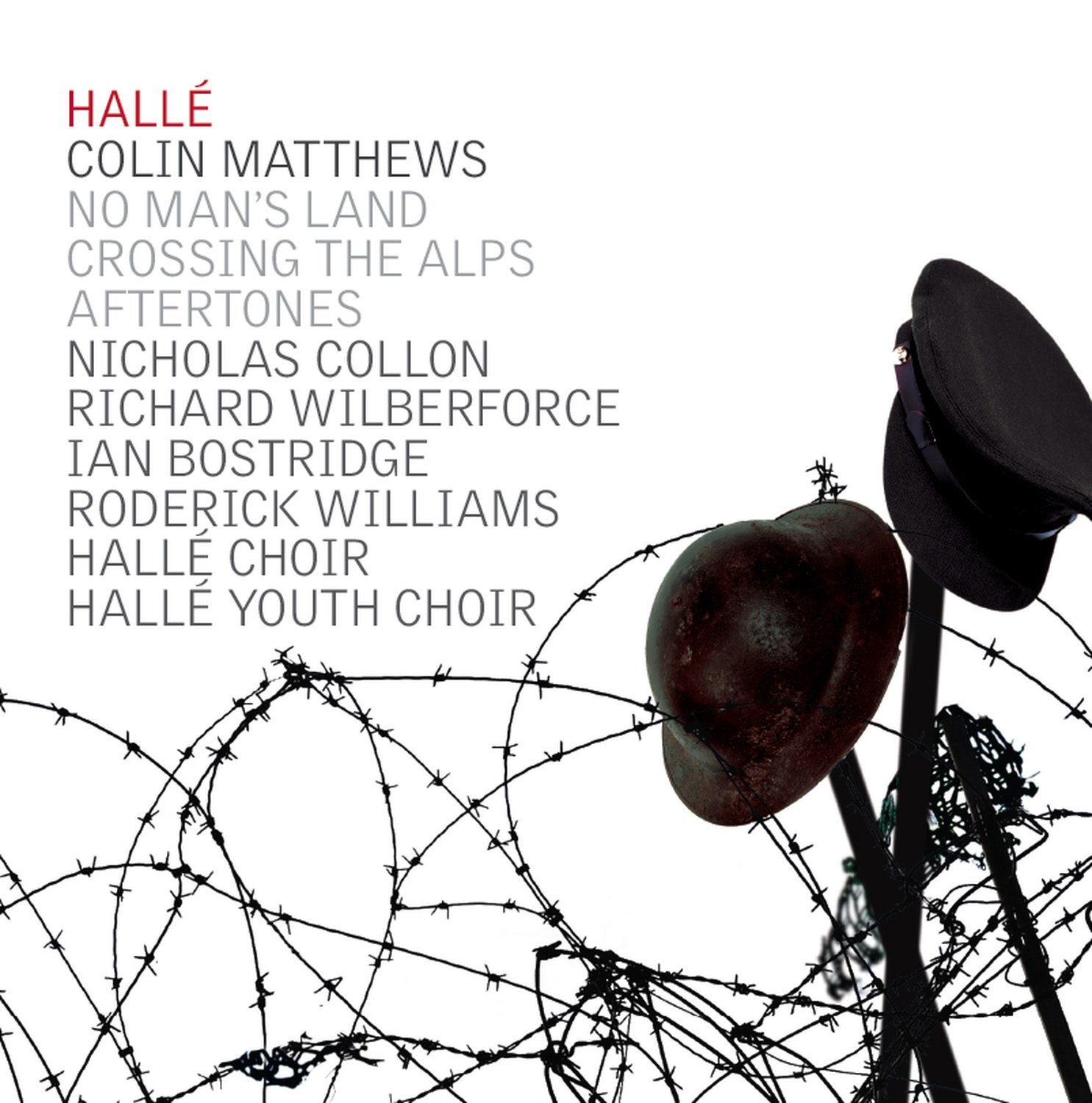 Colin Matthews: No Man's Land, Crossing the Alps, Aftertones Hallé Orchestra, Hallé Choir, Hallé Youth Choir/Nicholas Collon and Richard Wilberforce, with Ian Bostridge (tenor) and Roderick Williams (baritone) (Hallé)

Colin Matthews is still best-known for his links with other composers. He worked with Deryck Cooke on an effective realisation of Mahler's 10th Symphony, and assisted an ailing Britten in the 1970s. His idiomatic orchestrations of Debussy Preludes have been recorded by Rattle and Elder. Mahler and Britten are the most obvious influences on the works collected here, the most immediate of which is No Man's Land. Which can't help recalling the extended duet near the end of Britten's War Requiem. Christopher Reid's text presents the ghosts of Ian Bostridge's eloquent Captain and Roderick Williams's more prosaic Sergeant, their skeletons "hanging on wire in no man's land". The different social backgrounds are portrayed in Matthews' music; the Captain's lyrical refinement in sharp contrast to the earthier Sergeant, his music making brilliant use of battered piano and snippets of archive recordings.

No Man's Land is a quirky, emotionally involving work, and makes an interesting counterpart to Matthews' Aftertones, a large-scale choral work setting three poems by Edmund Blunden. The central dance of death again recalls Britten, and it's followed by a touching interlude for strings and harp, alluding both to Mahler and to the English pastoral tradition. The choral writing is assured, the orchestration idiomatic, the language direct and expressive. But it's not especially distinctive or memorable; far more successful is Crossing the Alps, originally performed alongside Mahler's Resurrection Symphony in 2010. Impeccably sung by the Hallé Youth Choir, Crossing the Alps sets lines from Wordsworth's The Prelude; an affirmative, humanist companion piece to Mahler's grandiose choral finale. All three performances, directed by Nicholas Collon and Richard Wilberforce, leave nothing to be desired, and an abundance of separate CD tracks make following each work with texts refreshingly simple.


Walton: Cello Concerto, Passacaglia, Hindemith: Cello Concerto, Sonata for Solo Cello Christian Poltéra (cello), São Paulo Symphony Orchestra/Frank Shipway (BIS)

Browse through the BBC's Desert Island Disc website and you can download an episode featuring an elderly Walton. He sounds rather disengaged, as if he'd rather be back on Ischia instead of cooped up in a studio; the programme is enough to put anyone off exploring his output. So we need good new recordings of his bittersweet Cello Concerto, a work usually neglected in favour of the flashier viola and violin concerti. Swiss cellist Christian Poltéra has its measure; the long opening cantilena unfolding like the most seductive of arias. It's a wonderful tune, rendered perfect by Walton's lean orchestration. Ticking pizzicato strings recall Prokofiev, along with soaring wind lines and judicious splashes of harp and vibraphone. The pacing here is just right – this music needs to feel unhurried and slightly aloof. The late Frank Shipway conducts with huge affection, letting his São Paulo players revel in Walton's more impassioned outbursts, though the prevailing mood is gently melancholic. The concerto's elegiac close is sweetly done, as if soloist and composer are wryly telling us that they've had enough. It's easy to feel some sympathy for Walton; a former enfant terrible whose thunder had been stolen by the younger, more fluent Britten. Walton's already slow work rate became an erratic, intermittent trickle, and Poltéra gives us one of his final works, a pithy Passacaglia for solo cello written for Rostropovich in the late 1970s.

More interesting, and rarer still, is the cello concerto by Hindemith – the slow movement melody of which was used by his friend Walton as the basis of his 1963 Hindemith Variations. Few cello concertos are so extravagantly scored; the first movement can't help feeling overblown, despite its affirmative mood. But the second and third movements are dazzling; Hindemith's angular, though singable melodies are insidious, and there's a delightful, offbeat wind and percussion interlude in the midst of the march finale. As a bonus, we get Hindemith's engaging early Sonata for Solo Cello, the fifth movement of which lasts barely 30 seconds. All good, and the concertante works benefit from sumptuous orchestral playing.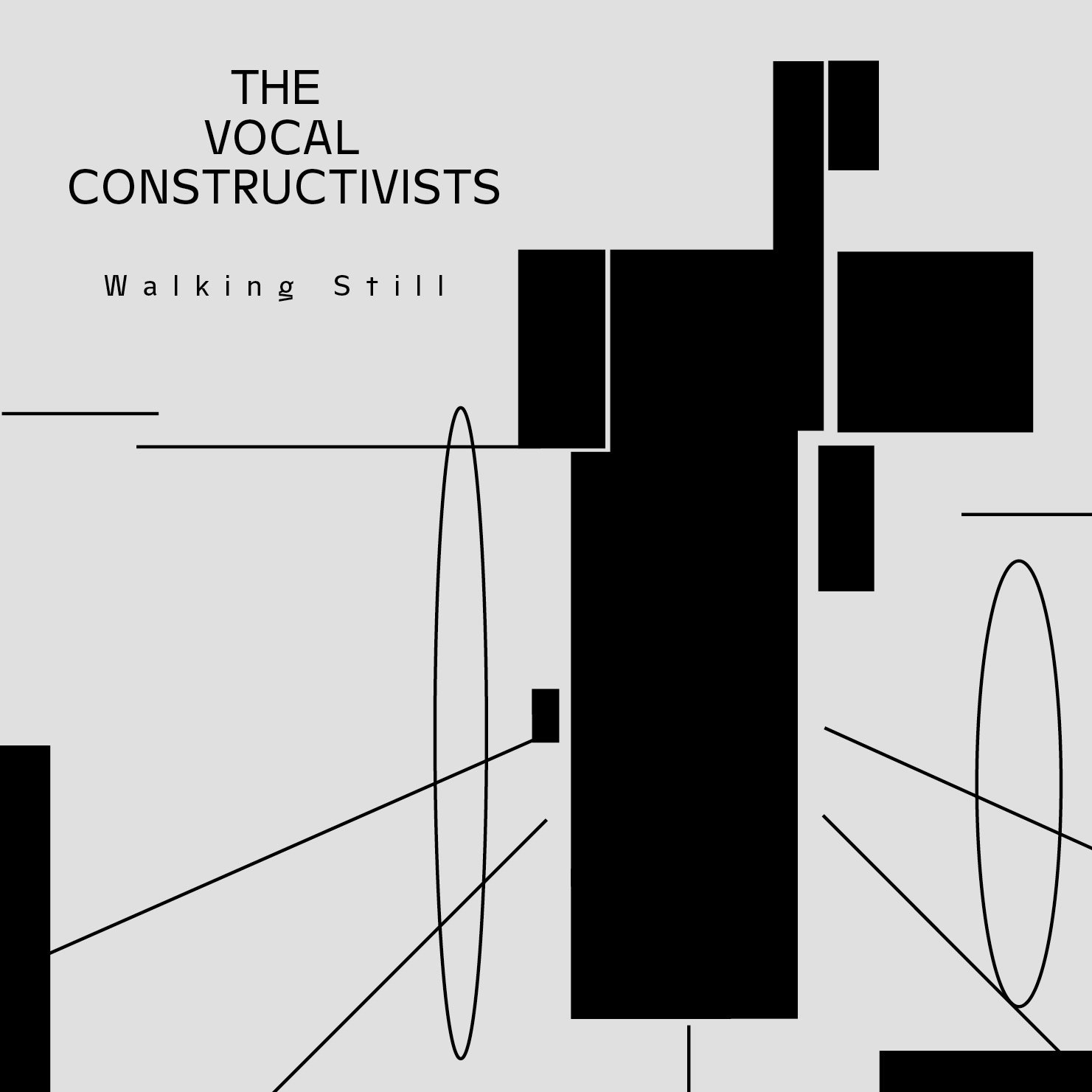 The Vocal Constructivists: Walking Still (Innova Recordings)

Here are Jane Alden's Vocal Constructivists, so named due to "the resemblance between pages of Cornelius Cardew's Treatise and Constructivist architecture". Extracts from Cardew's score are reproduced in this disc's handsomely designed booklet, and further examples are given on the group's website. It's nearly 200 pages of symbols, shapes, lines and numbers, and remains one of the most famous graphic scores. It's also among this famously strange composer's most radical works, completed in the 1960s before his Maoist leanings led him to reject experimental music as bourgeois and inaccessible. His later, tonal music includes catchy pieces such as "Smash the Social Contract!" and "The Ford Workers' Song", which, despite their wince-inducing titles, are catchy numbers. Cardew was a skilled composer, in other words, and this release contains the first ever sung recording of Treatise. A quick google search should throw up a PDF of the score, which is a work of art. Cardew didn't leave any instructions to how it should be interpreted, and there's fun to be had in attempting to match the graphics with the Vocal Constructivists' performance. You have to perform this sort of thing with utter conviction or it descends into parody. This recording is fabulous – a compelling sequence of speech fragments, clicks, foot stamps, shouts, whispers, hums, intakes of breath, all punctuated by the occasional radiant, diatonic chord, and aided by faultless engineering. Listen through headphones and it's as if you're in the midst of it all.

And there's more: Mark Applebaum's 2008 Medium is visually equally arresting, though hints as to how to interpret the score are provided. Pauline Oliveros's Sound Patterns, completed in 1961, is four minutes of scrupulously notated phonetic sounds, performed here with cool assurance. Lauren Redhead's concerto is another graphic marvel. Nervous listeners are advised to start with the two most recent works: Ronald Kuivila's A City of No Allusions and Michael Parsons' Nevrazumitelny, both chock-full of squelchy chords, the latter beguilingly accompanied by clicking pebbles. Everyone needs a disc of offbeat contemporary music on their shelves. Start with this one.


Walton's already slow work rate became an erratic, intermittent trickle
Explore topics
Share this article