Classical CDs Weekly: Falla, Ravel, Antoine Tamestit, The American Brass Quintet |

reviews, news & interviews
Classical CDs Weekly: Falla, Ravel, Antoine Tamestit, The American Brass Quintet
Classical CDs Weekly: Falla, Ravel, Antoine Tamestit, The American Brass Quintet
French and Spanish piano music, plus seductive viola sounds and phenomenal brass playing
The American Brass Quintet's latest incarnation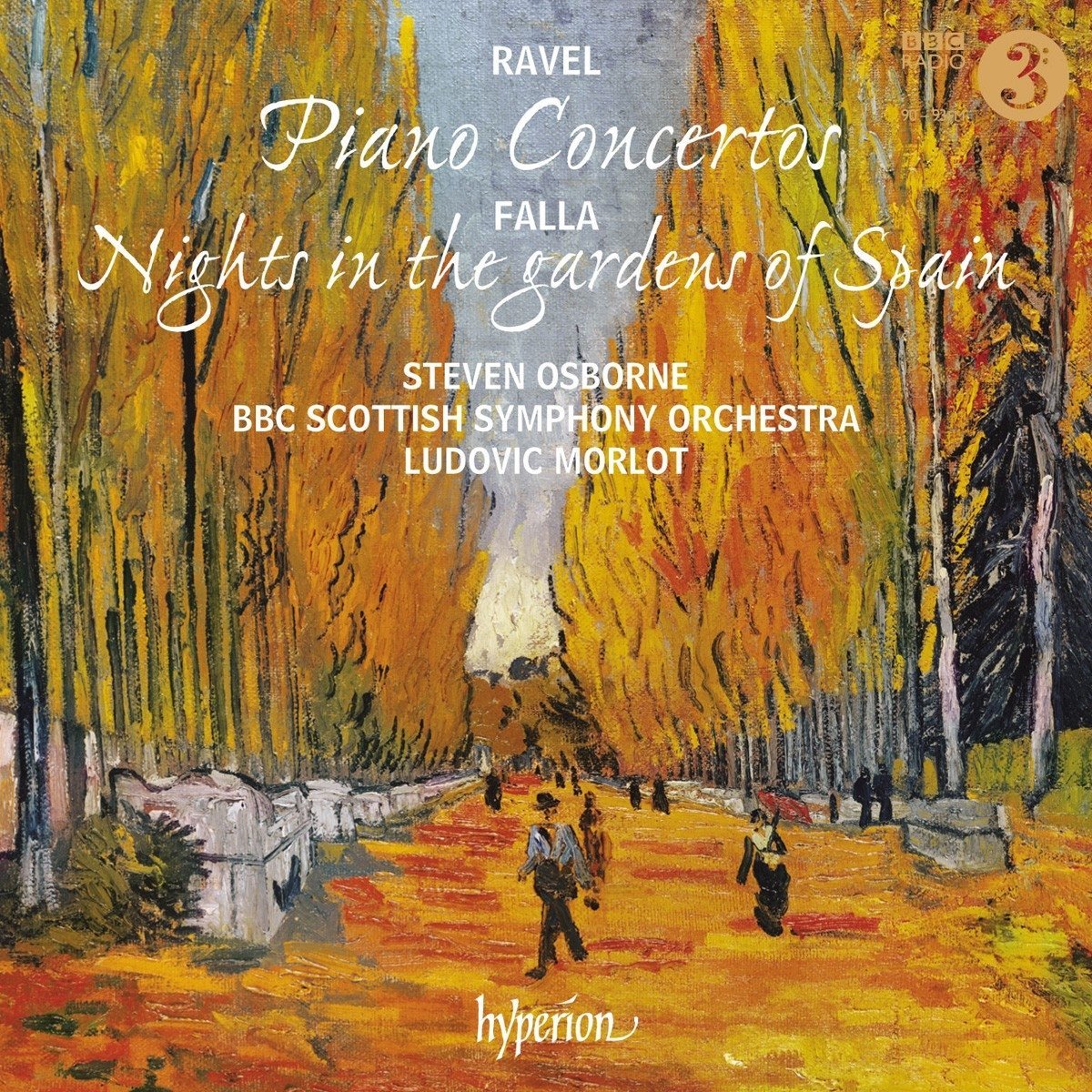 Falla: Nights in the Garden of Spain, Ravel: Piano Concertos Steven Osborne (piano), BBC Scottish Symphony Orchestra/Ludovic Morlot (Hyperion)
Steven Osborne's solo Ravel anthology is among the best available, and it's good that he's now tackling the composer's two very different piano concertos. Not all pianists succeed in both. Osborne does, understanding each one's distinct character. His Concerto in G major is sharp-witted and joyous in the outer movements, the pounding Gershwinesque writing urging the music forward. Any hint of brittleness is offset by Osborne's delight in Ravel's schmalzier moments. The first movement's cadenza and close are typical, music which floats and soars before gleefully heading back to earth with a satisfying thwack. And what a finale, Osborne's fast tempo brilliantly sustained. He plays the lovely Adagio assai with a purity and coolness which you suspect the composer would have admired. Hyperion's sound is on the dry side, but works well for me, the orchestral details always audible.
This is even more of an asset in the Concerto for the left hand, the opening contrabassoon solo audible as actual notes instead of vague growling. Ludovic Morlot's BBC Scottish Symphony Orchestra are deft partners, the jazzy central section nicely pointed. Osborne's thunderous cadenza is magnificent, and the work's close overwhelms. We get a generous bonus in the shape of Falla's Nights in the Gardens of Spain. It's great fun, though the whole work never quite lives up to the promise of the sultry opening movement. A covetable disc, with good sleeve art and excellent notes from Roger Nichols.
Bel Canto – The Voice of Viola Antoine Tamestit (viola), Cédric Tiberghien (piano) (Harmonia Mundi)
Frédéric Lainé's booklet essay stresses the importance of 19th century French Romanticism in the viola's history. Don't stop reading – this is stuff which is worth knowing. Viola players owe Berlioz a huge debt; he considered the instrument "as agile as the violin", describing its timbre as "deeply melancholy". Berlioz also wrote interesting orchestral viola parts and gave it the starring role in his Harold en Italie. And he was among the first to suggest that a specialised viola syllabus should be introduced at the Paris Conservatoire. Not all shared his view, many musicians and critics believing that it was a non-instrument, and that bad violinists might manage to scrape a living playing the viola instead. Violist Antoine Tamestit's anthology celebrates those sensible composers who did have an ear for it, and includes some glorious music. That everything sounds so good is largely down to Tamestit. His rich, husky tone is dangerously seductive, and he's wonderfully accompanied by pianist Cédric Tiberghien. Three pieces by Vieuxtemps are finds; a delectable Sonata and a haunting Élégie containing some exquisite music. Especially good is the posthumous solo Capriccio, with a brilliant payoff.
I'd never considered how vocal a sound the viola can make: transcriptions made by Jacques-Feréol Masas of arias by Donizetti are effective, that from the opera La Favorita demonstrating that it can smile as well as invoking tears. A short unaccompanied Prélude by Casimir-Ney is a catchy five-minute sampler of the instrument's possibilities, and there's a lovely aria from Bellini's Norma. All marvellous, and one of several excellent viola discs that have coincidentally landed on my doormat in recent weeks. More to follow soon...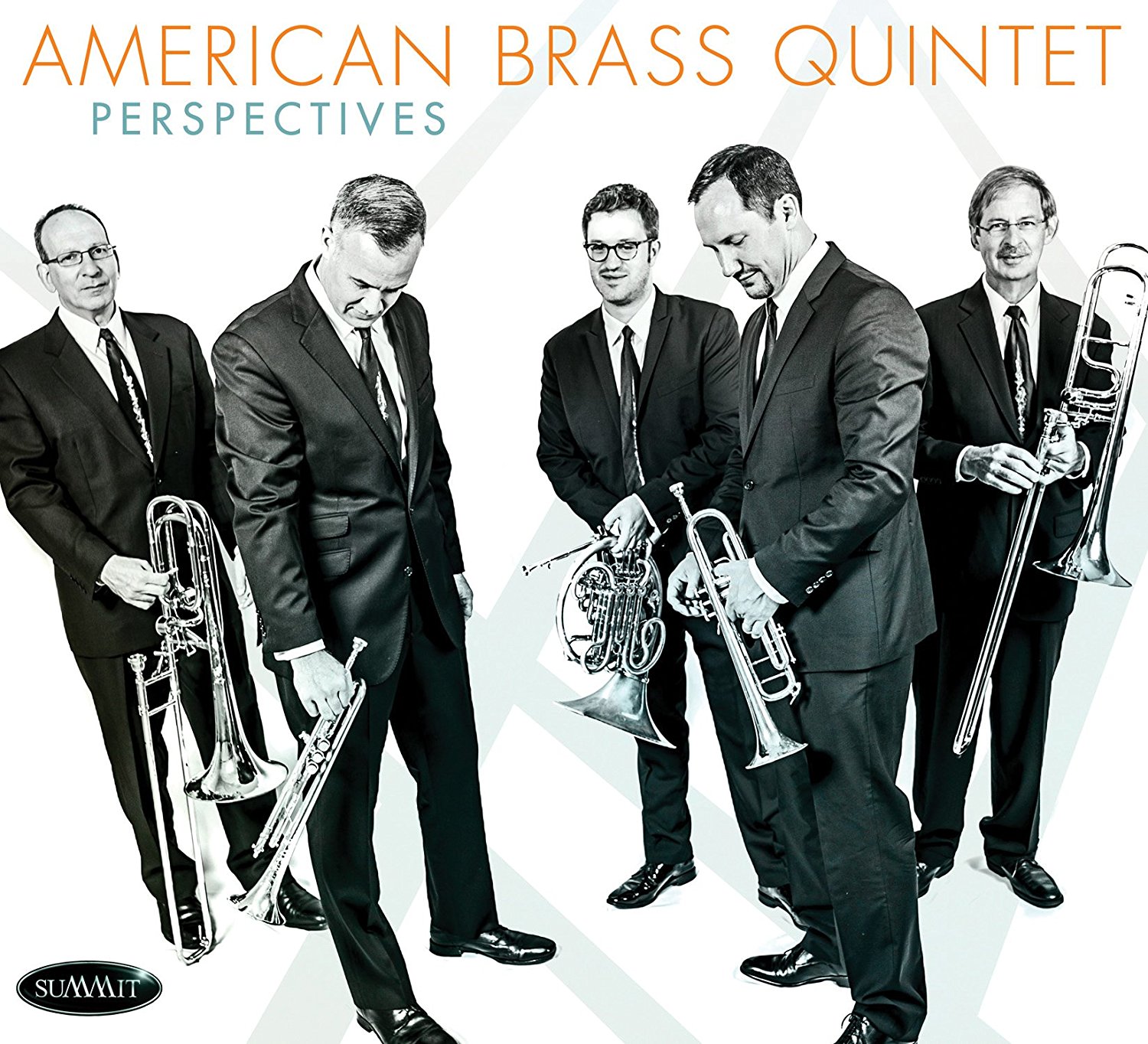 Perspectives The American Brass Quintet (Summit Records)
Most brass quintets have a tuba as the lowest voice. Not the American Brass Quintet, formed in the late 1950s and early pioneers in playing transcriptions of Renaissance brass music, where the lower voices would have been sackbuts. They've got John D Rojak on bass trombone, who convincingly argues that using a trombone makes for a more blended sound. As heard on this wonderfully engineered disc, the ABQ's sound is both immaculately blended and thrilling in terms of sonic punch. You hear it in the first movement of Robert Paterson's Shine, a joyous five-minute sequence of bell-like fanfares. Subsequent movements make imaginative use of mutes and rapid tonguing, before an unambiguously positive close. It's highly appealing. As is another commission, a Quintet for Brass by Jay Greenberg. The musical language is a little more exploratory, Greenberg's separate voices more vocal in their differences. They argue, split, form cliques and manage to coexist, the piece ending with a muted trumpet squeak.
Sebastian Currier's Cadence, Fugue, Fade begins with allusions to 17th century brass music, the cadences repeatedly derailing the music's forward motion. Currier's fugue is technically brilliant, coming before a solemn close. Finally we get the Canticum Honoris Amicorum by Eric Ewazen, a nonet where the existing personnel are joined by an extra player on each instrument – here including two of the group's long-serving, recently retired players. An unabashed crowd pleaser, it's also a touching celebration of musical friendship and collaboration. The playing is exceptional throughout; this disc will enhance anyone's life. Summit Records' minimalist packaging is a winner, and full notes can be downloaded from the ABQ website.
Berlioz suggested that a specialised viola syllabus should be introduced
Explore topics
Share this article