CD: The Go! Team - Semicircle |

reviews, news & interviews
CD: The Go! Team - Semicircle
CD: The Go! Team - Semicircle
A triumphant fifth album from Brighton mavericks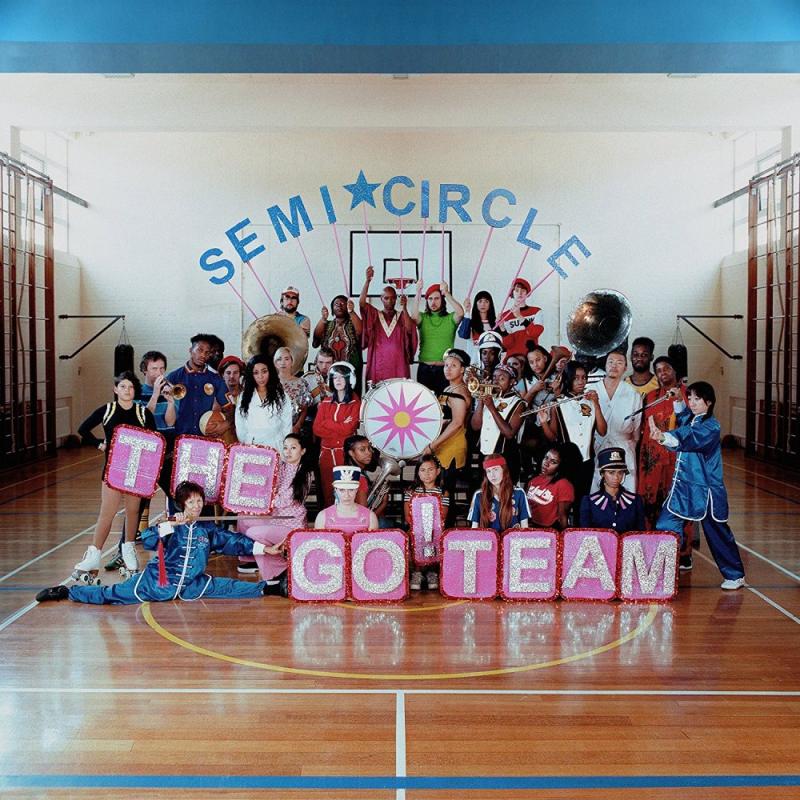 The Go! Team's 'Semicircle': as much heft as it has lightness
The Go! Team have been unrivalled in the world of euphoric hip-pop after their samplerific debut, Thunder, Lightning, Strike, blasted its way onto the 2005 Mercury Prize shortlist. Since then, founding member Ian Parton has utilised everything from typewriters to gospel choirs to songs about milk in his quest to be a "cheerleader for a better world".
Their new album,
Semicircle,
takes this tradition of innovation and fun to new heights.
One of the most striking things about the album is the instrumentation. Parton and his merry band of musicians (including Sam Dook, Simone Odaranile, and Angela 'Maki' Won-Yin Mak) employ trumpets, marimba, bells, shakers, and sitars to keep each song as varied and engaging as the last. That's not to say the music ever feels trivial or gimmicky: the filthy, filthy horn sound and Revolver-esque sitar drone add to the emotional heft of "The Answer's No – Now What's The Question", rather than detract from it.
In true Go! Team fashion, Semicircle is full of hip-shakers. Grooving single and opening track "Mayday" is built around a morse code signal, lending its catchy horn and sitar lines a sense of urgency. "Hey!" is just as dizzying, with the chorus ("Hey! Hey! Hey!") panning from side to side faster than you can say "wow, this album is brilliant". Live frontwoman Ninja takes the helm on "She's Got Guns", rapping about girls who "beat the boys" in what's sure to be 2018's female-empowerment anthem.
Latest single "All The Way Live" is fronted by a 1983 "after-school hip-hop project", reinforcing Parton's reputation for using little-known singers and a mish-mash of influences. It swaggers along, half spy-movie soundtrack and half spy-movie spoof. Even the relatively sombre bell melodies can't dent the sense of adventure bubbling through the song.
Semicircle picks you up and keeps you dancing until the final feel-good track fades out; it's a sassy, fresh, sophisticated record which proves The Go! Team are as inimitable and exciting as ever.
In true Go! Team fashion, Semicircle is full of hip-shakers
rating
Share this article