Reissue CDs Weekly: Marcos Valle, Five Star, Julian Cope, Carlos Núñez |

New music reviews, news & interviews
Reissue CDs Weekly: Marcos Valle, Five Star, Julian Cope, Carlos Núñez
Brazilian treasure, Eighties popsters on the wane, a maverick goes mainstream and Spanish bagpipes
Marcos Valle: bye-bye America, blazers and roll necks
Marcos Valle: Marcos Valle/Garra/Vento Sul/Previsão do Tempo
In 1968, having already done time in Sérgio Mendes & Brazil 66, Marcos Valle was selling bossa nova and samba to America, appearing on The Andy Williams Show in a blazer and roll neck. By the year's end he was back in Brazil, which at the time was ruled by a fully-fledged dictatorship. Caetano Veloso and Gilberto Gil would go into exile but Valle wilfully chose the opposite path. His music and appearance changed: the former moving away from popular Brazilian styles and incorporating outside influences; the latter becoming more hirsute. His lyrics dug at the regime. These four early Seventies albums chart the flowering of the new Valle, a troubadour who had to mask his message.
His appeal has broadened after being sampled by Jay-Z (whose "Thank You" draws from Marcos Valle's "Ele e Ela"), Kanye West, Pusha T and Madlib. With folks like that cocking an ear, you'd be forgiven for combing these four albums for beats, instantly hooky refrains and passages to build songs around. You could. But that would be to miss much of the appeal of these wonderful albums.
It's also possible to miss the lyrical double meanings; the junta must have done to allow these records into the shops: on Previsão do Tempo's "Samba Fatal" Valle sings (helpful English translations are included): "he awoke between the magic and the mystical, the practical and the political, the prophetic and the poetic… he pondered whether to die of fright." The front cover of Marcos Valle pictures him in bed, drink in hand. On the reverse, the now-mussed bed is empty, women's underwear strewn alongside it. Such cheesiness was put in the shade by the two sides to his music.
There's not a lot to separate Marcos Valle (1970) Garra (1971) Vento Sul (1972) and Previsão do Tempo (1973). His closest musical brother was Milton Naschimento, who also drew from The Beatles' Paul McCartney side. Valle was also smitten with Stevie Wonder, whose gentle groove and synths become increasingly evident, especially on Previsão do Tempo. The first two albums have some weaker tracks composed for TV and film soundtracks. Vento Sul brings more rock into the mix for a seamless stew of gentle funk, proto-MPB and soaring prog-rock portmanteau song structures ("Bôdas De Sangue" comes over like an orchestrated, exotified Caravan). With good booklet essays and nice packaging, the full set is essential.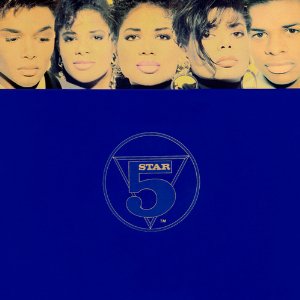 Five Star: 5 Star/Shine
The Nineties weren't quite as glittering as the Eighties for Essex five-piece, dance-pop siblings Five Star. These two albums – 1990's 5 Star (getting its first UK release) and 1991's Shine – caught them on the downslide. Neither charted. Despite cleaning up with catchy, Jacksons-influenced songs and synchronised dance routines, some took against them. A live phone in on BBC children's show Going Live in 1989 motivated a caller to ask "why are they so fucking crap?" They had enough to deal with away from the public eye and were declared bankrupt that year. Stedman Pearson was arrested for public indecency in 1990. Their label elbowed them after Shine. Yet there's nothing wrong with these albums. Each sounds of its time: glossy pop drawing from then-current trends, leaning heavily on programmed rhythms. Both CDs are supplemented by masses of remixes – with Shine, six versions of the title track. For 5 Star, these fill a second disc which includes 10 versions of "Treat me Like a Lady" (there was already one on Disc One, tacked onto the album). The Five Star magic is spread thin, but the strongest album cuts hold their own against the hits.
It's possible to miss Marcos Valle's lyrical double meanings; the Brazilian junta must have done to allow these albums into the shops
Share this article
theartsdesk is changing
Thank you for continuing to read our work on theartsdesk.com. In September we reached our fourth birthday and feel that the time is now right, in line with other media outlets, to start asking our regular readers for a contribution to help us develop the site further. Theartsdesk has therefore moved to a partial subscription model. For unlimited access to every article in its entirety, including our archive of more than 7,000 pieces, we're asking for £2.95 per month or £25 per year. We feel it's a very good deal, and hope you do too.
Take an annual subscription now simply click here.