Amadis de Gaule, UCL Opera |

reviews, news & interviews
Amadis de Gaule, UCL Opera
Amadis de Gaule, UCL Opera
Spirited student revival of JC Bach's lovely final opera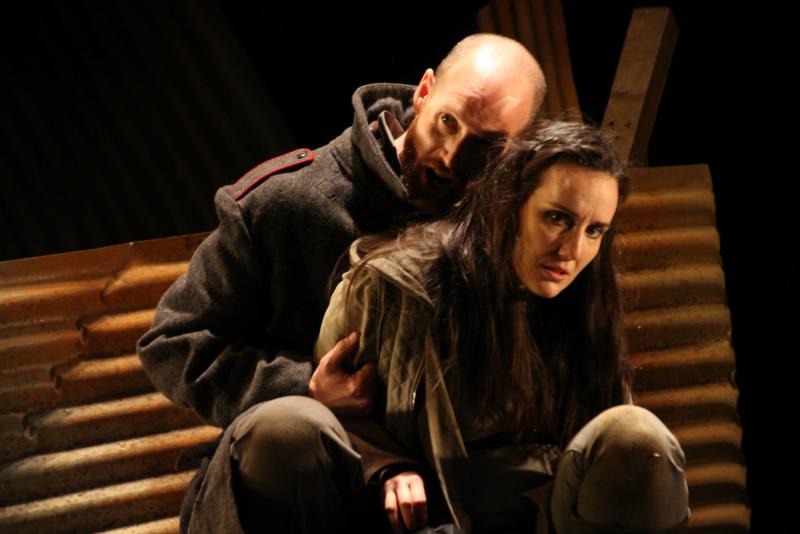 Nicholas Morris (Arcalaüs) and Katherine Blumenthal (Arcabonne)
Johann Christian Bach's Amadis de Gaule, which is receiving its first London run this week in a vivid and charming production at University College London Opera this week, suffered like many a talented work from the blinkered whims of musical fashion.
History has generally focused on more pressing issues in late 18th-century Paris than the operatic rivalry between the schools of Gluck and Piccinni, but Bach's failure to please either faction along with the minor disturbances of 1789 has, it's believed, caused the subsequent neglect of this poignant and sensuous piece.
It's a curiously mixed work, and some audience bewilderment is understandable. The story derives originally from a chivalric romance of medieval Spanish origin, later adapted several times for the stage, and there's a slightly jarring sense of historical mismatch about its production, like a time-lapse photograph taken over several centuries. Musically, Bach feels pretty up-to-date: there's a convincing appearance of through-composition for much of the piece, while adventurous use of instrumental colour and harmonic invention both look ahead to the psychological realism of classical opera. At its best it combines passages of stately Handelian melody with intimate Mozartian sensuousness, in a chamber piece of genuinely heart-wrenching romance that would ornament the programme of any summer garden festival.
As an attempt at bitter, gritty realism, it's irredeemably quaint
The plot, however, is several centuries behind, tangled in off-puttingly allegorical thickets, and proceeding by turns with ponderous circumlocution then bewildering rapidity. The tale of knight-errant Amadis, his love for Oriane, bitter rivalry with Arcalaüs and entanglement with Arcalaüs' sister Arcabonne (whom he rescued, having killed their brother Ardan Canil) belongs wholeheartedly to the late Middle Ages. Director Jack Furness does his best to bring it up to date with a set bestrewn with war-torn sheets of corrugated iron, while shards dangle from above.
Yet neither the rusty shelters nor the guerilla-casual costumes can modernise allegorical scenes featuring the characters of Hate, Discord and the healing Urgande (sporting a Christ-like crown of thorns), and Amadis is probably best taken on its own terms, as a kind of magical romance. The piece's many charms include a choral ensemble of ravishing sensuality at the end of Act One, describing Amadis' emasculating vision of Oriane. It was depicted here with what more frivolous publications than theartsdesk might describe as girl-on-girl action in the chorus, more than sufficient to ensure a capacity house and many a misted-up opera glass. As a work of fantastical romance, it's no less plausible, and in parts even more entrancing, than many established works; as an attempt at bitter, gritty realism, it's irredeemably quaint.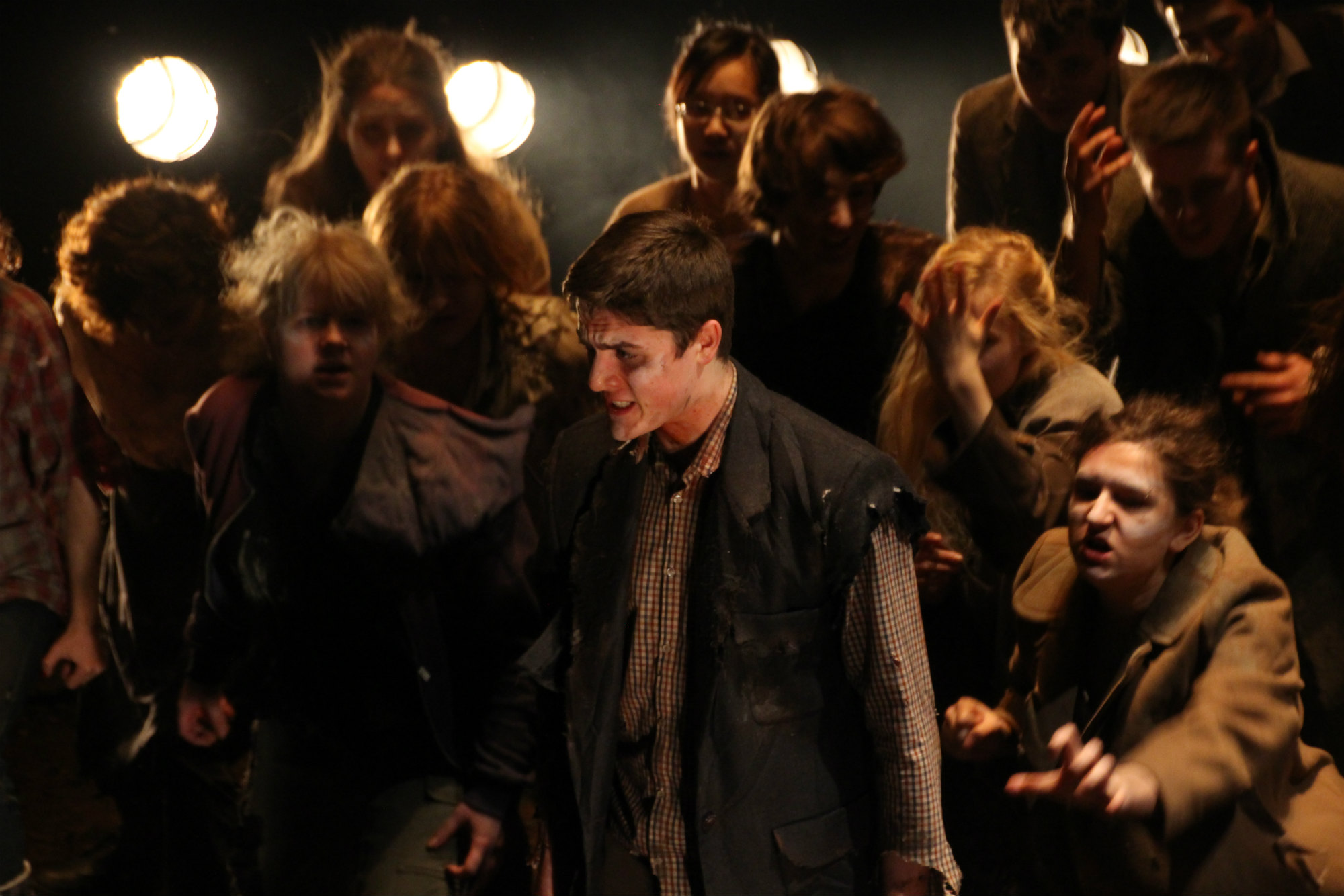 UCL Opera has long championed young professional singers, and in Alice Privett and Nicholas Morris, it has two compelling young talents. Privett was exquisitely tender in her phrasing of Oriane's distress, while Morris' Arcalaüs, a violent bully, was depicted with bristling, full-throated dynamism. The chorus (pictured right), wholly amateur and very large, was in lush voice throughout, their size perhaps excessive, though never overwhelming, and their tone nevertheless delicate. Conductor Charles Peebles massaged the orchestra's lyrical and idiomatic phrasing with aplomb, extracting maximum expression from his student forces. Only in the more exposed string passages were there moments of technical fragility, as the wispy, yearning upper strings yielded an occasionally sour note.
UCL Opera has been performing neglected works annually since 1951, its inclusive mission of supporting young singers and expanding the repertoire a hugely valuable one in a musical scene not generally known for its inclusivity. This year's piece falls somewhere between the ambitiousness of 2001's Kullervo and the early, journeyman Verdi that has featured perhaps too often in the past. A commentary on the situation in Ukraine it certainly isn't, but see it one summer's day, in a fragrant garden, and you will be captivated.