CD: Imelda May - Life Love Flesh Blood |

reviews, news & interviews
CD: Imelda May - Life. Love. Flesh. Blood
CD: Imelda May - Life. Love. Flesh. Blood
A rich mix, synthesising Imelda May's multifarious influences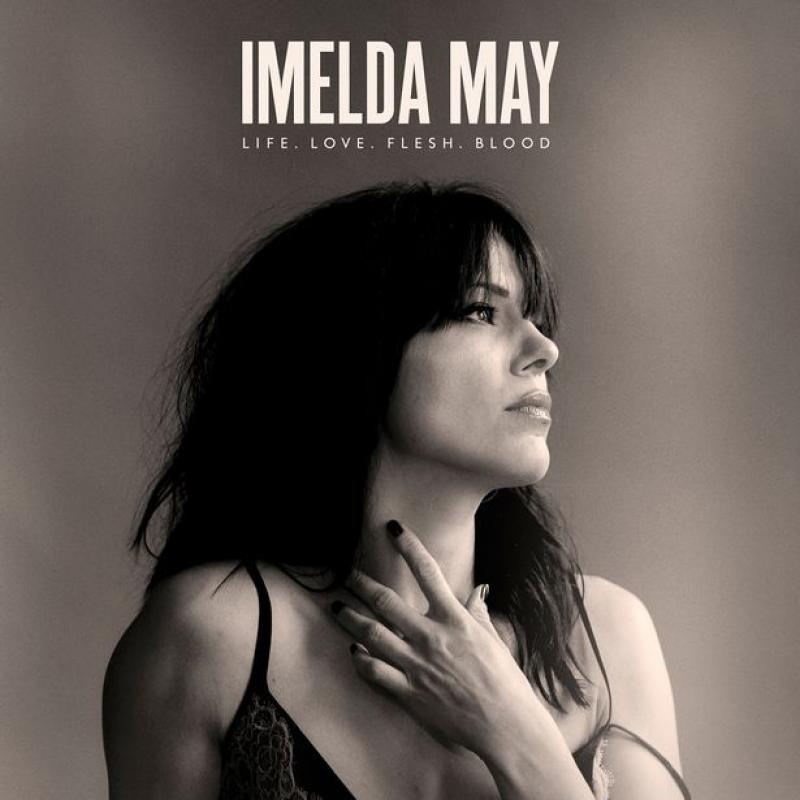 'A great Irish stew of an album, warming and deeply satisfying'
As Imelda May releases her fifth CD, it can't but help that Bob Dylan has come out as a fan – it was, she wrote, "like being kissed by Apollo himself". No doubt his buddy T Bone Burnett passed him a copy of the album, for he produced it in Los Angeles, where it was recorded over seven days, with guest appearances from guitarist Jeff Beck and pianist and band leader Jools Holland, on whose TV shows May has guested several times.
Life. Love. Flesh. Blood is the fifth studio outing for the girl from Dublin's Liberties, and it's full of emotion, polished and stylised. May has performed with Smokey Robinson and Tom Jones, the Who and Robert Plant and she grew up loving folk, blues, gospel, rockabilly and rock'n'roll, all of which find an echo here.
Light and shade: it's a perfectly balanced collection
It's not a heartbreak album, May insists, but it does contain a few heartbreakers, including "Call Me", the soulful ballad which opens the proceedings, and the stand-out "Black Tears", co-written with Angelo Petraglia, which takes us deep into Patsy Cline territory, Beck's guitar adding poignancy to May's voice, first lazy and wistful and then really going for it before dropping back to close sotto voce. It's retro yet timeless, a real keeper. Then it's in to a rocker with "Should Have Been You" followed by a bluesy shuffle with "Sixth Sense", with its touches of Amy Winehouse… Light and shade: it's a perfectly balanced collection.
There are endless musical references – Lucinda Williams, Chrissie Hynde, Madeleine Peyroux, Billie Holiday, Linda Ronstadt, Melody Gardot – and an easy embrace of the styles that have influenced her. "When It's My Time" would make any gospel singer proud. "The Girl I Used to Be", acoustic guitar to the fore, is the sort of autobiographical gem that Dolly Parton would have written had she grown up poor in Dublin instead of in the Smoky Mountains.
Life. Love. Flesh. Blood – its title honouring Universal Music executive Thomas Ayad who died in the Bataclan bloodbath – is a great Irish stew of an album, warming and deeply satisfying. You'll be wanting a second helping.
The de-luxe edition of the album contains bonus tracks
There are endless musical references and an easy embrace of the styles that have influenced her
rating
Share this article