CD: Ex Hex - Rips |

reviews, news & interviews
CD: Ex Hex - Rips
CD: Ex Hex - Rips
DC power-pop trio deliver 35 minutes of bliss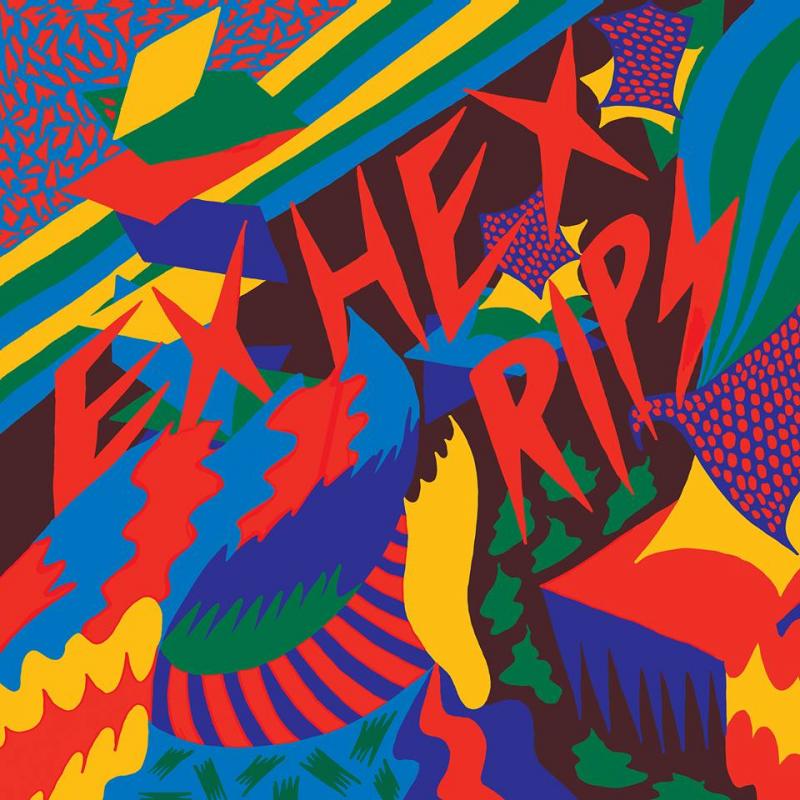 Ex Hex's 'Rips': does exactly that
If you've ever found the idea of "cock rock" to be unnecessarily gendered, then the debut album from Ex Hex – an all-female trio who, between them, have created the best 35 minutes of ballsy rock 'n' roll I've heard since Sleater-Kinney's "The Fox" – is for you. If you haven't, and you're just looking for something new to listen to that's uncomplicated and up-front that will blow the cobwebs out from between your ears, then Ex Hex is also for you.
And if you've been struggling to find a record that would match the giddy girl-rock high you got the first time you listened to Wild Flag's first and only album then, guess what, I've got a little something you might like.
Rips is the onomatopoeia of rock records, because it does exactly that: 12 tracks, all but one of which are around or well below the three-minute sweet spot. Singer-guitarist Mary Timony, most recently of the aforementioned Wild Flag but with an alt-rock pedigree almost as long as I've been alive is the most familiar proposition, although drummer Laura Harris and singer-bassist Betsy Wright boast similar left-of-the-dial credentials. They sound as if they've been making music together since the 1970s and not merely the year since debut garage-pop single "Hot and Cold" – given just enough of a polish on the album – appeared online. In fact, they sound as if they're about to steal your lunch money and screech off into the sunset in an open-topped Camaro.
On a tighter release schedule, Rips could have been the record of the summer: cataclysmic two-minute album opener "Don't Wanna Lose", "Beast" and "Waterfall", are excitable power-pop songs that threaten trouble in exchange for being trapped indoors, and Wright's sweetly melodic "Radio On" has an airy, Tom Petty and the Heartbreakers-style great American wilderness sound. Timony's vocal delivery has all the swagger of a Joan Jett or Johnny Thunders on the likes of "New Kid" in particular, and her lean, squalling solos practically demand to be heard live. This is definitely an off with the headphones, up with the amps tribute to snarling, living rock 'n' roll. Go big, go loud and definitely do not go home.
Overleaf: watch the "Hot and Cold" video

Her lean, squalling solos practically demand to be heard live
rating
Share this article