10 Questions for Musician Soweto Kinch
10 Questions for Musician Soweto Kinch
The alto saxist and rapper on melding forms, scoring films and social ire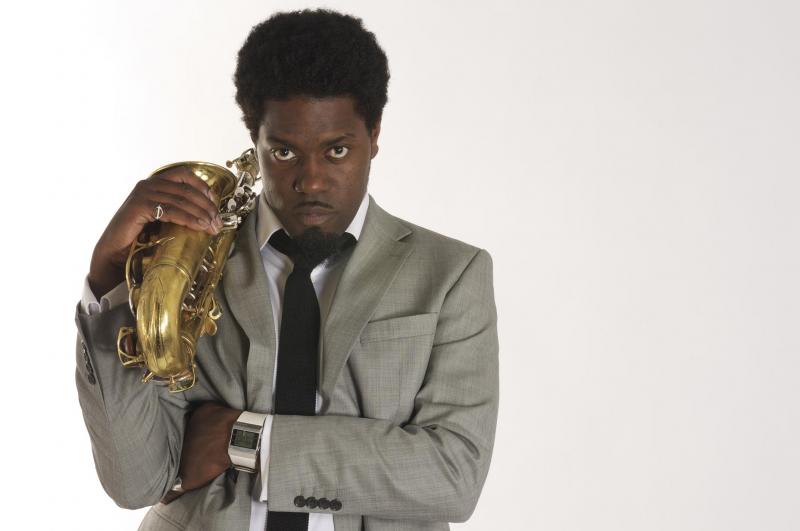 'I'm particularly fastidious about trying to get it right': Soweto Kinch
Born in London in 1978 to a Barbadian father and British-Jamaican mother, Soweto Kinch is one of the most exciting and versatile young musicians to hit the British jazz and hip hop scenes in recent years. Following a degree in modern history at Hertford College, Oxford, Kinch has carved out a music career that has so far led to two Mobo wins for best jazz act (2003 and 2007) and a Mercury Prize nomination for album of the year in 2003.
As well as recording and touring, Kinch curates The Flyover Show, an annual music and arts festival in Birmingham which he has recently started to produce outside the UK.
His latest release, The Legend of Mike Smith, is a Dante-inspired work based on the Seven Deadly Sins, which sees its protagonist - an emerging urban music star - doing battle with the aforementioned vices. Something of a magnum opus, clocking in at well over two hours, it incorporates all the strands of Kinch's artistry – rap, programmed beats, acoustic improv. The first complete staging of the work, combining elements of dance, music and visual art, takes place on 12 September 2013 as part of Birmingham Repertory Theatre's reopening.
Kinch talks to the theartsdesk about melding forms, scoring films and social ire.

PETER QUINN: Your new recording The Legend of Mike Smith is something of a multimedia extravaganza. How would you describe the work's final form?


SOWETO KINCH: That's the thing that I find most exciting about it, the melding of forms - the degree to which it's theatre, or an audio book, or a collection of classical interludes, or a jazz album. I'm loath to categorise it, I guess.

What went into the melting pot?

A lot of Bach, specifically. I've been listening to the St John Passion for many years. One of the things that really affected me, more than the big, iconic large ensemble pieces, are the duets between one voice and harpsichord, which tied in with things I wanted to do with the interludes on my album too.

What was the initial seed of the piece?
The more these beats and sounds started to develop, the more I wanted to embellish them even further
I'd say about five years ago I started a journey, and everyone who knows the kind of hip hop production I do will know that I'm interested in counterpoint and using that in a hip hop context. But I had one particular thing that was called "The Hermit". It was just a beat, a concept where I was thinking of making a few instrumentals that stylistically melded classical and hip hop. It started out as a kooky MySpace project – kind of an alter ego which evolved out of that beat. And that's what gave me the impetus to finish off an album. The more these beats and sounds started to develop, the more I wanted to embellish them even further. I needed a conceptual vehicle to push this lyrically, as well as musically, and that's where the Seven Deadly Sins came in.

When I saw an early incarnation of the work at Kings Place last year, I was struck by the way in which – in a piece like "Gluttony" - you layer your material. What is your compositional approach?

I already had a storehouse of beats and sounds. For me, lyrically, it was about defining three different worlds: the consumption of food; brands and high street names; and another where I wanted to completely change personality, be presented like an ad man inside the heads of the consumer. What would that voice sound like? That gave me three distinct directions. But I'm not the kind of MC that walks into a group and just starts vibing, and freestyle it all. There's a third and a fourth draft – I'm particularly fastidious about trying to get it right.

At the Kings Place gig you dedicated "The Love of Money" to "the psychopaths, the people who run our economies all around the world". Could you expand on that?

Yeah, social ire. It appears to me that a modern world of capitalism and slavery has been created - and a very successful one at that – in which capital moves across borders at the click of a mouse button. That movement of money has never been in human history before, and the vast scale of some of the debt that we're talking about. Capital has free movement, but labour – human beings – are held down in an ever-increasing complex cycle of visas. Just getting admission to work in a country is impossible if, say, you're a banana farmer from Equador.

This inequity kept coming up in conversations with friends in South Africa, in Brazil, in the US and all across Europe, particularly when the Occupy movement was gaining momentum. I found these conversations particularly stimulating and that's why so much of my music wants to comment on it, often in a way that's ironic or humorous – not standing on a lectern and pointing my finger at people.
I think almost everywhere there have been surprises and things I didn't expect
Your music moves easily between genres. Have you always taken that democratic approach to your material?

I think I have in my head, yeah. I've not always had the confidence to express it in recorded form, or even on the bandstand, because you preempt the way an audience will reject or accept your music. Certainly, since Conversations with the Unseen, I guess, it's validated me taking a more syncretic approach of having lots of different types of music together. I want every album to be a journey.

Your work is increasingly taking you abroad. How has it been taking your Flyover show to share with other countries and cultures?
To take the Flyover show to Soweto, that's been incredible. There were so many kindred spirits and like-minded artists who wanted to do the show. And to have 3,000 people at Freedom Square coming to appreciate it, that was really gratifying.

Have you visited places where the music scene has made your jaw drop?

I think almost everywhere I've been there have been surprises and things I didn't expect. I loved Palestine: to see that and to hear artists and just to hang out with Palestinians was amazing. Brazil, the richness and diversity of the culture - I definitely want to go back there. And myself, Eska [vocalist and songwriter Eska Mtungwazi], and my band were in Morocco last summer and that was musically and spiritually one of the greatest experiences I've ever had.

You were one of several composers commissioned to create a score for the BFI's Genius of Hitchcock season. What was it like composing the score for his 1927 silent film, The Ring?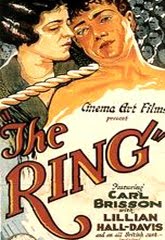 It was a huge challenge. I'd done theatre work before but nothing for film. And the fact that this was a silent film, and one-hour-50-minutes long, made it particularly challenging – dealing with a palette of seven musicians and creating texture and diversity. In a sense, just as when I'd done theatre work or even writing lyrics for my beats, an effective theme or story is actually more liberating than writing carte blanche.
The music is another character or another layer. I guess not having done a film score before, not having taken on anything as grandiose as the Hitchcock legacy, meant that I could take a few more risks and be a bit more daring – almost irreverent at times.

What's stimulating your creative juices at the moment?

There's an artist in the States that I like called Ab-Soul – a very interesting and angular approach. And I've just finished reading Robert Cialdini's Influence, about some of the more surprising aspects of human psychology.
The Legend of Mike Smith is out today on Soweto Kinch Recordings.
Soweto Kinch performs two shows at Ronnie Scott's on 25 and 26 February.
Listen to Soweto Kinch perform "Help" from The New Emancipation
An effective theme or story is actually more liberating than writing carte blanche
Explore topics
Share this article