Rust and Bone |

reviews, news & interviews
Rust and Bone
Rust and Bone
Jacques Audiard follows the unfollowable with a beautifully unusual love story
Thursday, 01 November 2012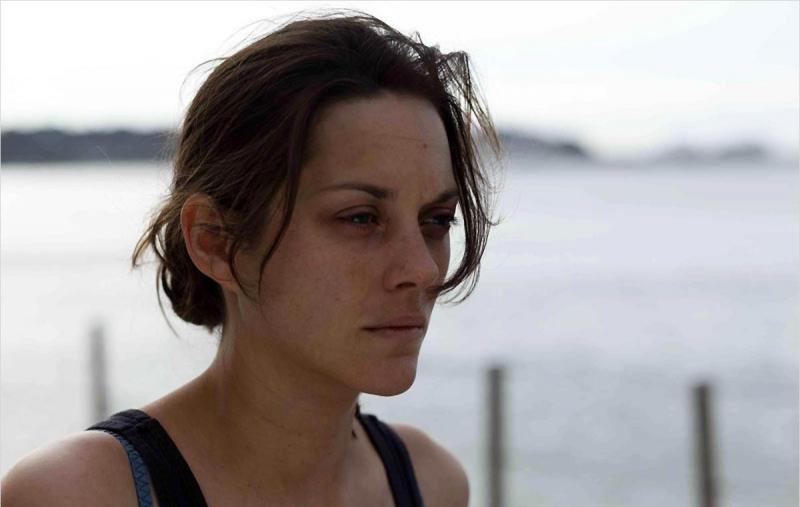 Back from the brink: Marion Cotillard is made of robust stuff in 'Rust and Bone'
Considering that his last film was set in a prison, it's perhaps appropriate to say that Jacques Audiard has an arresting track record. The French director has made a handful of very impressive features (Read My Lips, The Beat That My Heart Skipped) but it was when he donned a knuckle-duster for his unflinching tale of prison life, A Prophet, that Audiard really knocked many of us sideways. Expectations are then high for the film that follows.
Whilst little could match the impact of his previous picture, by taking things down a notch Audiard has delivered something really quite strange and soulful.
The winner of Best Film at the 2012 London Film Festival features an extraordinary but not unbelievable premise. Matthias Schoenaerts (pictured below right with Armand Verdure) plays Ali, a man who has recently taken on custody of his young son Sam (Armand Verdure). The pair move to Antibes into the home of Ali's cantankerous but big-hearted sister Anna (Corinne Masiero). Ali is – to put it bluntly – a meathead, and lurches unthinkingly between sexual encounters. Whilst working as a bouncer he runs into the beautiful and flirtatious Stéphanie (Marion Cotillard). It's a brief, unconsummated encounter which at first comes to nothing.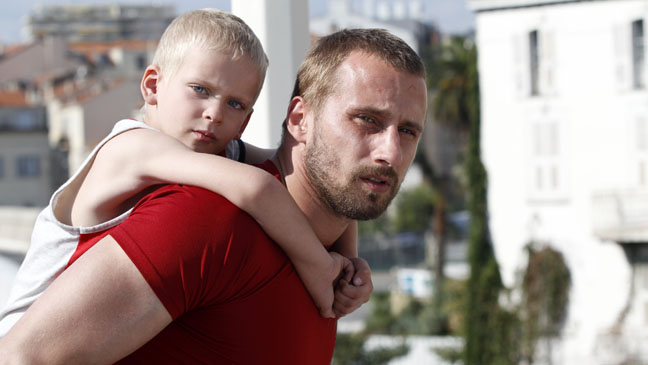 Stéphanie leads a more charmed albeit unconventional life - we see her working as the head trainer at a water park (pictured below left). However, before long she is horrifically injured during a public display. Sometime later, lonely and isolated and remembering the man who had once chivalrously assisted her, she calls Ali. At first it's simply an unlikely friendship, between an elegant woman who thinks she's been robbed of her profession and sexual allure and a willing but insensitive hulk of a man.
Audiard and his co-screenwriter Thomas Bidegain were inspired by the style and content of a short story collection from the American author Craig Davidson, entitled Rust and Bone, and the resulting film is an invigorating, atypical romance. It's delightfully non-judgemental; though perhaps you'd expect no less from a director who turned a man who lies about his war exploits into a likeable protagonist (A Self Made Hero) and who repeatedly finds honour amidst criminality.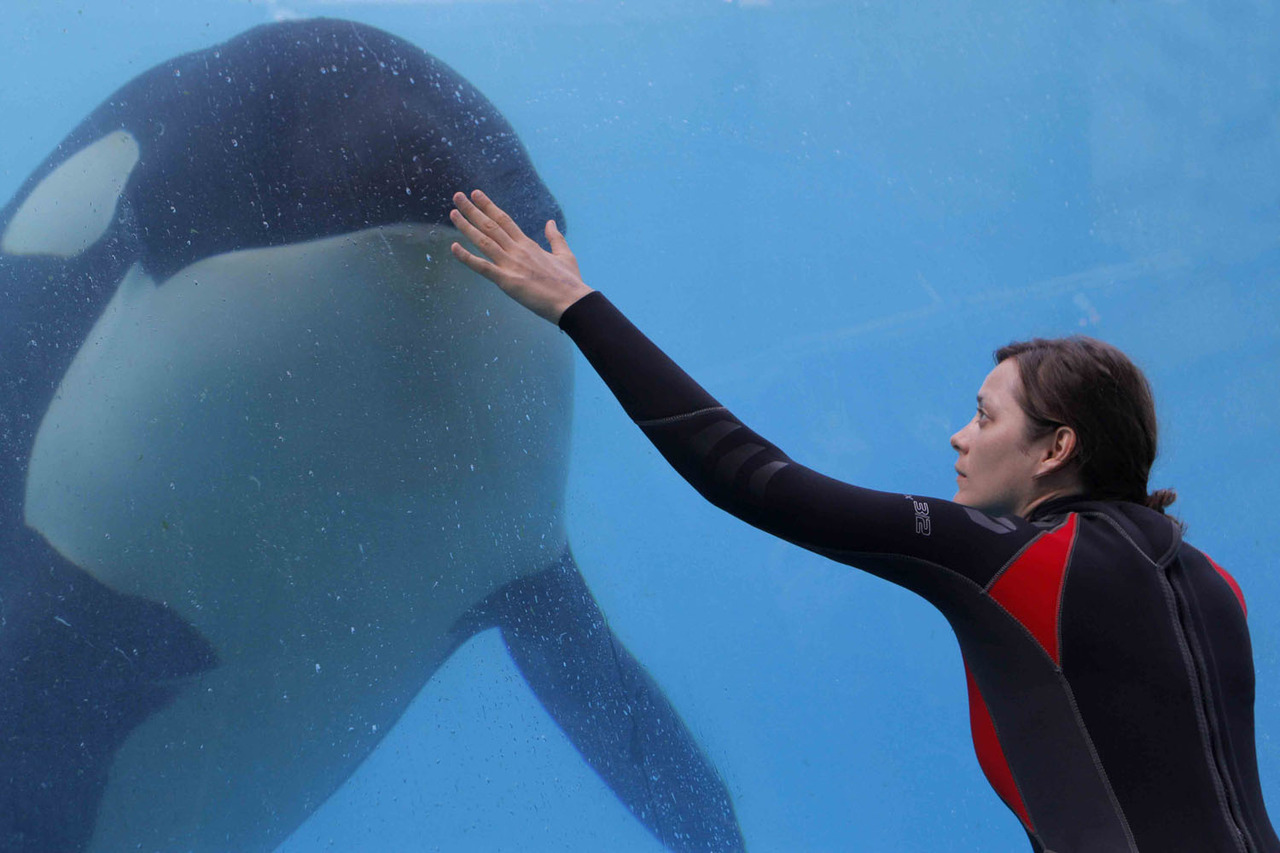 The recent success of the London Paralympics has helped disabuse archaic notions regarding the limitations of disability and Audiard's latest helps grind them into dust. Stéphanie's dramatic disability is astonishingly rendered but this is a film that, for example, chooses to examine its impact on Stéphanie's sex life rather than drowning in her self-pity. Don't be fooled by the stark title: Rust and Bone teaches us tough lessons with considerable charm, striking a fine balance between beauty and brutality. And yet it also remains undeniably bonkers, swerving wildly every time it approaches anything resembling a cliché, confounding our perhaps more sentimental expectations at every turn.
There's an aesthetic and narrative freshness that flows through this film and you really have to admire the way it incorporates a Katy Perry song without (quite) wanting to make you gag. When Ali picks Stéphanie up and carries her from the sea the moment is gorgeous and uplifting but it's the pair's wonderfully improbable reinvention that really stirs the soul. Like its heroine, Audiard's sixth film succeeds against all the odds; Rust and Bone is heartfelt, rare and deliciously vital, and Cotillard in particular is sublime.
There's an aesthetic and narrative freshness that flows through this film
rating
Share this article