Richard Herring, Soho Theatre |

reviews, news & interviews
Richard Herring, Soho Theatre
Richard Herring, Soho Theatre
Irreverent comic tackles the meaning of love
Wednesday, 16 November 2011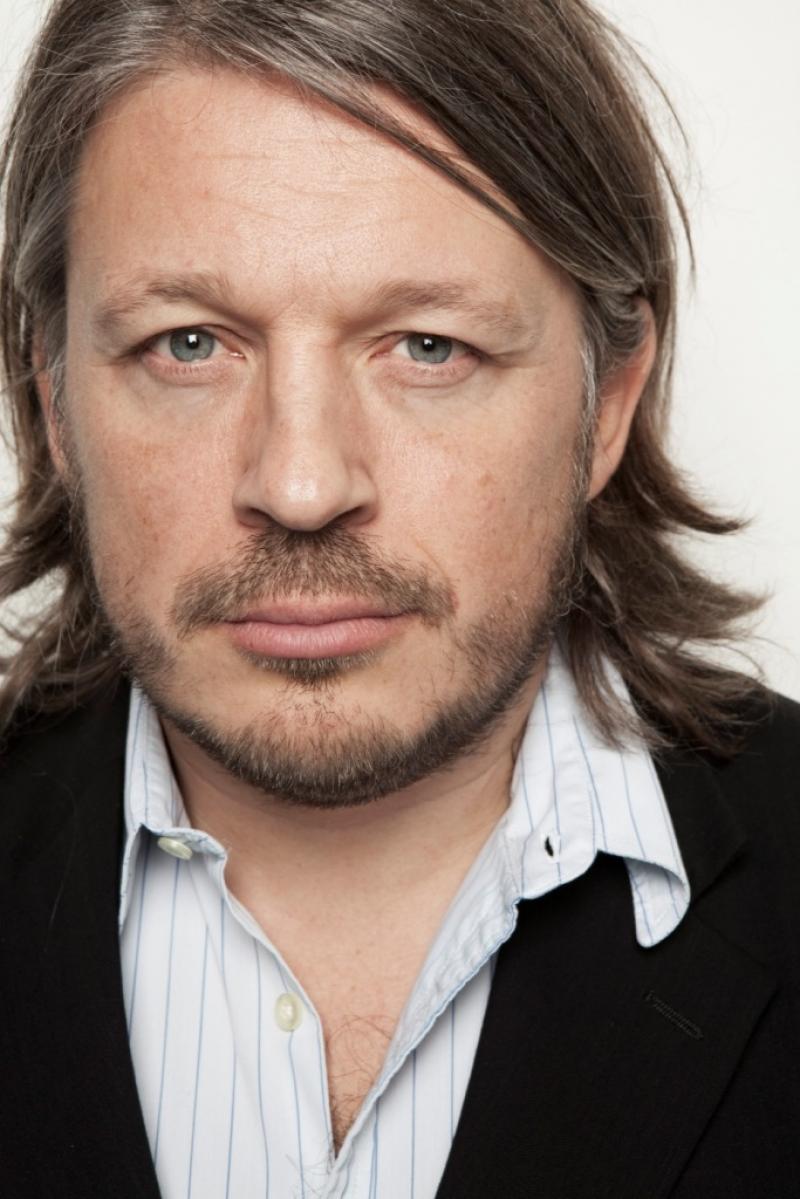 Richard Herring entertainingly takes us through his disastrous romantic history
Those of a certain vintage will know Richard Herring's irreverent comedy best from his BBC television work with erstwhile partner Stewart Lee - including Fist of Fun (1995-96) and This Morning with Richard Not Judy (1998-99) - while newer fans will be familiar with his radio work and podcasts.
Over the years, though, while Lee has grown into the most astute and cutting political comic of his age, it's probably fair to say that Herring has taken a more meandering route to finding his métier.
Herring is not afraid to take on big subjects – religion in Christ on a Bike!, racism and other sins of humanity in Hitler Moustache - and now tackles perhaps the biggest subject of all, love. Previously a loser in love, Herring says his latest show, What Is Love Anyway?, was prompted by finding himself in a committed relationship of four years' standing; he doesn't believe in finding "the one", but she may be the one, so he'll have to destroy the whole concept of love "before it destroys me... again".
I do wish that Herring, never one to use one word when 10 would do, would learn how to end a show
What follows is a mostly entertaining trot down lovers' lane as Herring runs through his disastrous romantic history - complete with the occasional wank gag, just in case we think he's become a romantic sap. No one could blame him, though, as he's the son of parents who have been together since they met as teenagers, and happily so, but Herring never had any luck with girls because he didn't know what to do. He's game enough to send up his teenage self mercilessly; as a lonely 18-year-old virgin, he wrote a hilariously judgmental poem about a lad he met on an InterRail trip, who was working his way through European girldom - like a stamp collection, he opines. Unlike his mate, he wanted to fall in love, not in lust, with a girl; no prizes for guessing that the serious, prudish and priggish Herring was a keen philatelist.
He argues his points with trademark pedantry and a nerdy rationalism that reaches surreal heights – such as why he has to change his dry cleaners now he has tidied himself up and is wearing suits, and why a touching Valentine token to his girlfriend may result in Ferrero Rocher chocolates taking over the world.
Along the way there are some nice sideswipes at other comics, including Michael McIntyre and his old mucker Stewart Lee (of whom he does a cracking impression), and the funniest section concerns his brief relationship with the actress Julia Sawalha. For those too young to remember the running gag on Fist of Fun, Herring invented a love affair with the actress and had a shrine to her in the studio. Years later they got together in real life, but they were terribly unsuited and now Herring tells the story with great affection.
He then ties things up by telling a story about what love really is as Clair de lune plays in the background. He hasn't gone all soppy, mind, and he certainly doesn't prove his case - in fact the last segment of the show argues precisely the opposite of his opening statement. But I do wish that Herring, never one to use one word when 10 would do, would learn how to end a show – there are several points at which he could go out on a high, or with a punchline in his last anecdote, but he chooses instead to speak a homily about familial love. Touching though it is, this segment goes on too long. His centenarian gran, however, sounds a blast.
Richard Herring is at the Soho Theatre until 19 November and then touring until 21 April, 2012
He argues his points with trademark pedantry and a nerdy rationalism that reaches surreal heights
rating
Explore topics
Share this article