Queen: From Rags to Rhapsody, BBC Four |

reviews, news & interviews
Queen: From Rags to Rhapsody, BBC Four
Queen: From Rags to Rhapsody, BBC Four
How a night at the opera changed the world of rock music
Saturday, 19 December 2015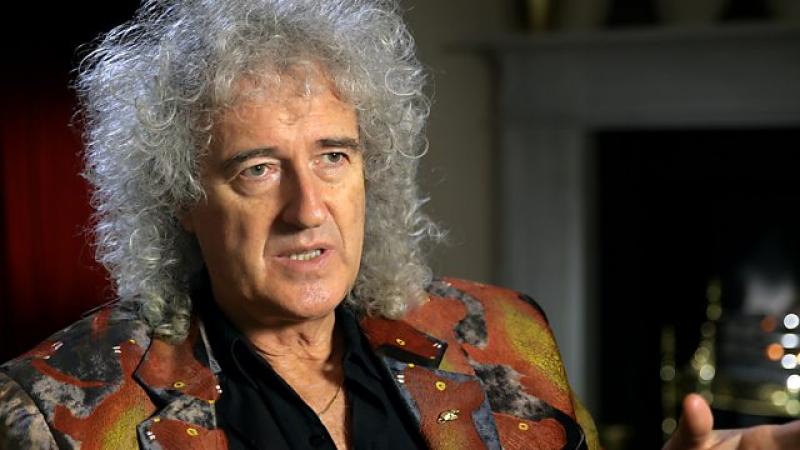 'It IS a nice jacket, isn't it? I nicked off some bloke called Joseph…'
"Bohemian Rhapsody" is, depending on who you listen to, either a work of unparalleled theatrical daring and creative genius or an unlistenable descent into ludicrously self-indulgent toss. Of course, these are not necessarily contradictory positions... Me? Well, I'm revisiting Queen now that I have an eight-year-old fan living in my house, and it's been quite the eye-opener, as was BBC Four's documentary.
Queen: From Rags to Rhapsody, along with Days of Our Lives and Freddie Mercury: The Great Pretender, completed a trilogy of documentaries. It used the band's sonic triptych as a reframing device to run through Queen's early years, including an extended look at the creative process behind their, for many, defining song. It took us from the penniless pre-Queen days to the dizzy heights of being on 20 quid a week three albums into their career due to the sort of business decisions that make Spotify residuals look like the Musicians Benevolent Fund.
Not many bands could have got away with releasing ''39' - a song which sounds like they're covering Melanie's 'Brand New Key' pissed, and for a bet
Roger Taylor (now looking like a dapper Santa) and kindly wizard Brian May provided up-to-date talking heads among the excellent archive footage that saw old interviews with John Deacon and Freddie Mercury intercut. It was thoughtfully done, but still slightly jarring, not least because every time the bassist appeared on screen, I thought he was being played by Simon Day.
It was interesting to see all four members talk about the careers they would otherwise have had, and particularly satisfying, one suspects, for Brian May, who's now free to live the astrophysics dream after being sidetracked by a career in one of the most successful rock bands on the planet. Similarly, the tapes of conversations from the band's recording sessions provided a fascinating, though too-brief, glimpse into the personalities and dynamics at the time.
A documentary like this needs themes, and they were recurrent and well fleshed-out: self-belief and a bunker mentality. This is what it takes for a band to self-define – as soon as they start caring about what the wider world thinks, there is a danger of a diluted vision. With this heads-down arrogance, Queen managed to break all the accepted rules – and in all the accepted styles. It's not many bands that could have got away with releasing "'39", a song which sounds, frankly, like they're covering Melanie's "Brand New Key" pissed, and for a bet.
While Queen didn't arrive as complete originals – their debt to Mott the Hoople was referenced in the documentary – Freddie Mercury's assertion that they were basically doing blues-led rock and mixing layered harmonies on top seems to gloss over much, and also misrepresent the scope of the band's own ambition.
And it's that ambition, that naked, over-reaching, ludicrous ambition, that led us to the song that's kept lazy comedy writers in sketches for nearly four decades. We found out (not that it's a surprise) that the record company shat themselves at the thought of a six-minute single with sweeping, operatic movements, and so John Deacon produced an edit, cutting these out. The reason, of course, that this isn't more widely known is that it sounded all sorts of wrong and never saw the light of day. The band put their collective foot down, saying, effectively, "Here it is, like it or lump it."
Aware that it was a risk, their confidence, helped along by wall-to-wall airplay from Kenny Everett, again won through and a song that, received wisdom tells us, shouldn't have been a hit, was. A massive one. And twice. Queen's belief here wasn't just in their ability, but also in the ability of the audience to get what they were doing. They refused to pander and, in doing so, paid the record-buying public a massive compliment.
It's impossible to know exactly why a certain song works at a certain time and knits itself into the fabric of a society – or indeed a world. The surviving members of Queen couldn't even shed light on what it's about. Not that this detracted from this absorbing documentary – it doesn't really matter, anyone can see…