Justin Bieber, O2 Arena |

reviews, news & interviews
Justin Bieber, O2 Arena
Justin Bieber, O2 Arena
Canadian teen sensation keeps fans up past their bedtime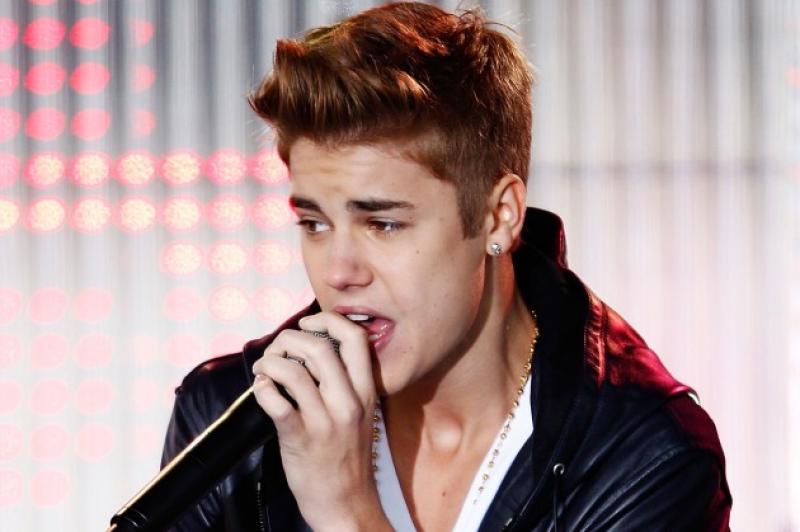 Bieber: finally...
When Justin Bieber finally arrived on stage last night the volume of the screams from the teen audience topped 100 decibels. I know because I measured it on my iPhone. That, however, wasn't the first deafening noise from the capacity crowd of 20,000. The previous half-hour had been punctuated by a series of boos borne out of growing frustration. Bieber had been scheduled to arrive at 8.30. By 10.25, when the stage lights started to rise, he needed one hell of an entrance.
Fortunately he had one. Dressed in a white suit and with a giant pair of wings Bieber descended from the domed roof on wires. Fireworks exploded around. Spectacular as it was, did it make up for his tardiness? Probably not. Throughout the night it seemed the Canadian idol was a little too wrapped up in his own mythology. The glowstick-wielding Beliebers - and their parents - surely deserved a little more humility. Most had gone to enormous effort. Many had made banners. Others wore "I love JB" transfers on their cheeks. And, most touchingly, some passed notes around encouraging everyone to wish Justin a belated happy birthday after the song "Catching Feelings".
The fan invited up to be serenaded was practically dragged off the moment the song ended
When the moment came, many gave it a go. They were, sadly, drowned out by a video introducing the next song "One Time". They tried again. But now Justin was fiddling about with a trapdoor; about to start another of his multi-platform routines. The lavish stage was in three parts, with the main singing and dancing on bottom tier. On the next level was the band, and on top were more dancers. In between each platform were huge video screens. Sometimes they just showed graphics. Other times they displayed glossy pop promos that merged with the action and a couple of biographical mini-documentaries on Justin's career.
Naturally, the crowd responded to the extravaganza with even more ear-piercing screams. Some of the appreciation was warranted. But unlike support act Carly Rae Jepsen many of whose songs had wide pop appeal, Bieber's were mainly stuck in a teen niche. Given the sexual charisma he exudes, this was almost beside the point. Yet underneath all the showmanship there seemed to be an uncertain sense of identity. In one between-song video Bieber made a big deal about how some music writers had categorised Believe as a "transition" record. He ended by declaring he was his own man. Yet much of what he played just confirmed what the journalists had said. He was, indeed, caught between droopy R&B on the one hand and tracks that aspired to be Justin Timberlake on the other.
As the evening progressed (and Bieber's post-curfew fines mounted) it seemed instructions were being sent to move things along pronto. The fan invited up to be serenaded on "One Less Lonely Girl" was practically dragged off the moment the song ended. And even though this was the Believe tour, the song "Believe" was dropped from the encore. By the time closer "Baby" was with us it was almost midnight and those who were still there were panicking about getting home. I heard one girl say she'd never listen to her former idol again. On Friday JB had tweeted about it being his "worst birthday ever". Last night things weren't looking much better.
Justin Bieber in concert and shirtless from earlier in the Believe tour