CD: Slipknot - 5: The Gray Chapter |

reviews, news & interviews
CD: Slipknot - .5: The Gray Chapter
CD: Slipknot - .5: The Gray Chapter
Iowan metallers let the masks slip on long-awaited fifth album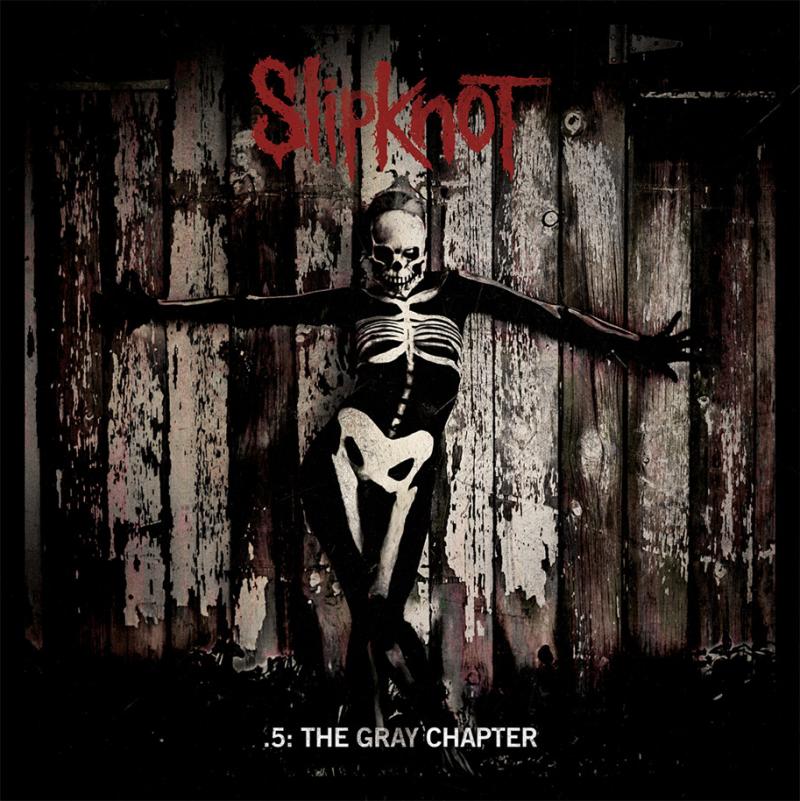 Slipknot's tribute to bassist Paul Gray is brutal, honest and raw
In a week packed with releases from music industry veterans including Neil Diamond, Chris De Burgh and Status Quo, it's actually the new one from Slipknot that's the most interesting. .5: The Gray Chapter is the mask-wearing Iowan metallers' first album in six years, and their first since the 2010 death of founding member and bassist Paul Gray from an accidental overdose.
As its title suggests, much of this album is a tribute to friend and colleague – and, as the genre suggests, it's one that is brutal, honest and raw.
Musical tributes to absent friends are not rare – "Silver Bridge", from this year's Suzanne Vega album, immediately springs to mind – but they tend to substitute pretty metaphors for grief. Not so "Skeptic", one of three obvious songs for Gray on this lengthy fifth album: instead, vocalist Corey Taylor screams himself raw. "The world will never see another crazy motherfucker like you," he roars; "the world will never know another man as amazing as you". The directness may be typical of the genre for all I know, but to a lay person it's breathtaking.
It helps that Taylor has a voice that sounds like the apocalypse, slipping easily between the monstrous roar he adopts on heavier tracks and that on funereal ballads "XIX" and "Goodbye". There's plenty here I find unlistenable: "Sarcastrophe", "AOV" and "The Negative One" sound like parodies of metal to the untrained ear, all raw screams and frenetic drums from long-time drummer Joey Jordison's as-yet-unnamed replacement (rumoured to be Jay Weinberg, ex-of Against Me! and son of the E-Street Band's Max); and the high-school bedroom imagery of "Killpop" and "The Devil In I" makes me cringe. But even in the album's most overblown moments I keep coming back to that rawness – like when the screams crystallise on "Lech" to a line about "filling in the cracks of these feelings … with nothing at all" – and thinking that, by letting us peek behind their masks, Slipknot have made a record to be proud of.
Overleaf: watch the gory video for "The Devil In I"
Corey Taylor has a voice that sounds like the apocalypse
rating
Explore topics
Share this article