Identity, ITV1 |

reviews, news & interviews
Identity, ITV1
Identity, ITV1
Keeley Hawes and Aidan Gillen on the trail of ruthless cyber-criminals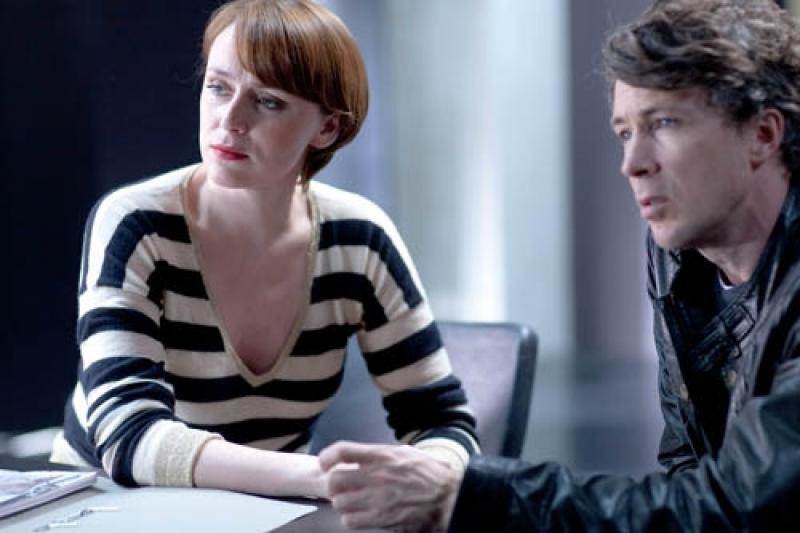 DSI Lawson (Keeley Hawes) and DI Bloom (Aidan Gillen) hope their Visa cards haven't been cloned
Another new cop show? How marvellous! I feared the worst, hearing that this one was about a special unit set up by DSI Martha Lawson (Keeley Hawes) to combat the ever-growing threat of identity theft. It sounded rather po-faced and bureaucratic, frankly, but I'm pleased to report that it hasn't turned out badly at all.
It looks crisp and modern, it has a nifty commercial-but-edgy soundtrack by John Lunn, and it radiates the same vaguely transatlantic sheen
that has lifted
Spooks
out of the parochial Brit-vision bracket
.
Nevertheless, I can't really picture Keeley as a copper-ette, despite her time-travelling experiences with Gene Hunt. She's a little too aloof and knowing and prone to the ironically raised eyebrow, so conspicuously lacking from the armoury of real policepersons. She also tends to look as though she's dressed for a day's shopping in Bond Street rather than for usual police stuff like tense stand-offs with psychotic villains, or frantic pursuits on foot where you have to climb over fences and trip over dustbins.
But maybe that's all part of the plan to establish Identity as not your average cop series. Certainly its theme is a timely one. Most of the people I know seem to have been subjected to some attempt at having their personal details stolen, credit cards opened in their name or their bank accounts plundered by shadowy felons, and Identity's story of a serial identity-stealer and murderer driving his victims to suicide, penury or divorce delivered an uncomfortable frisson. However, from a dramatic point of view, the obvious pitfall in the subject matter is that tracking down these sleazeballs is likely to be more a matter of combing through computerised records than abseiling down the chimney from a helicopter.
There's also bound to be some explaining to do as the detectives painstakingly unpick the cyber-movements of their quarry, and there were several moments when scriptwriter Ed Whitmore had to resort to his own version of Basil Exposition from the Austin Powers movies (that's where Michael York pops up to explain the plot). "How did he get the utility bills?" enquired DS Wareing (Shaun Parkes, pictured below) gravely, prompting an explanation of how the perp diverted them via a PO box. "Data begets data, facts yield facts, passwords unlock passwords," sighed DSI Keeley omnisciently, as though weary of having to foretell the future over and over again.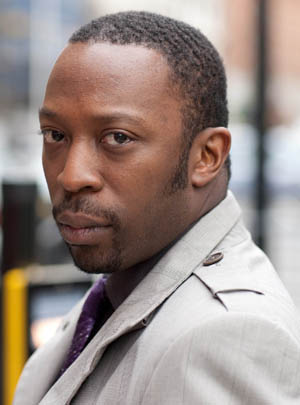 There was more of this later on, when DI John Bloom (Aidan Gillen, now retired from playing the mayor of Baltimore in The Wire) suddenly twigged that the techno-killer had connections in the healthcare industry. Tessa Stein (Holly Aird) – she's the unit's tireless data-nerd – duly read out a wad of explanatory text, prompting Bloom to exclaim: "A goldmine of data, rich and strange, plus easy access to potassium chloride! Thanks Tessa." Can't understand why he doesn't just ask her for the winning lottery numbers twice a week.
However, Gillan looks as if he's been earmarked as Identity's secret weapon. DSI Keeley had to bargain and plead to get him on her squad, because he was considered "damaged goods" by the police hierarchy after he'd spent 15 years undercover and had recently been tortured and nearly murdered by the Turkish mafia. He's that old staple, the Loner on the Edge trying to cope with his personal heart of darkness (like Lucas North in Spooks), but Gillen brings a convincing threat of ruthlessness and recklessness to the role. He's the squad's in-house suspect device, always likely to detonate without warning. In the final scene, we saw him slipping back to his undercover past, where there's obviously a nest of vipers hissing in anticipation. Can't wait.
THE MANY SIDES OF KEELEY HAWES, DRAMA QUEEN

Ambassadors, BBC Two. Mitchell and Webb and Hawes pack their bags for Tazbekistan to star in a diplomatic comedy drama
Ashes to Ashes, BBC One. Hawes's Eighties copper goes back to the future in Ashley Pharaoh's follow-up to Life on Mars
Identity, ITV1. Keeley Hawes and Aidan Gillen on the trail of ruthless cyber-criminals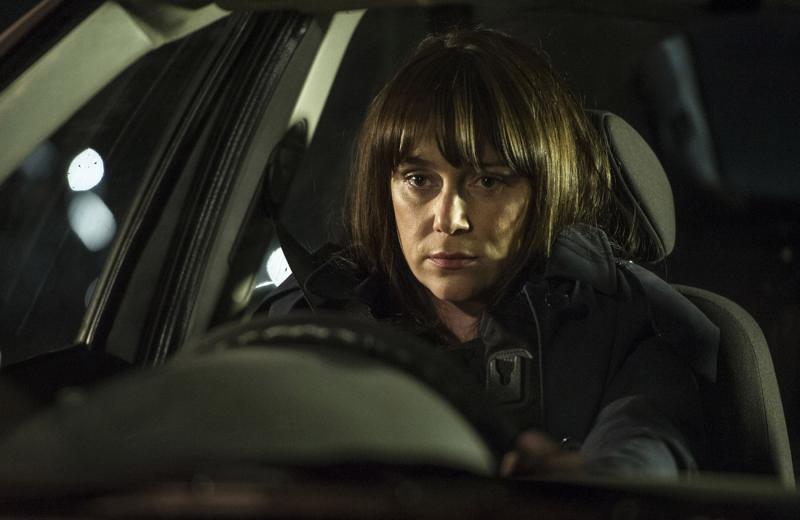 Line of Duty, BBC Two. Gruelling police corruption thriller keeps spines tingling to the end.
The Casual Vacancy, BBC One. Hawes peddles erotica in JK Rowling's Cotswold village
The Hollow Crown: The Wars of the Roses - Richard III, BBC Two. Hawes's first stab at iambic pentameter opposite Benedict Cumberbatch chilly crook-backed king
The Missing, BBC One. Hawes plays a grieving mother in misery-drenched odyssey
Upstairs Downstairs, BBC One. Hawes is the lady of the house as Rose Buck returns to 165 Eaton Place after 35 years