The History of Art in Three Colours, BBC Four |

reviews, news & interviews
The History of Art in Three Colours, BBC Four
The History of Art in Three Colours, BBC Four
Nuggets in the story of precious objects made from gold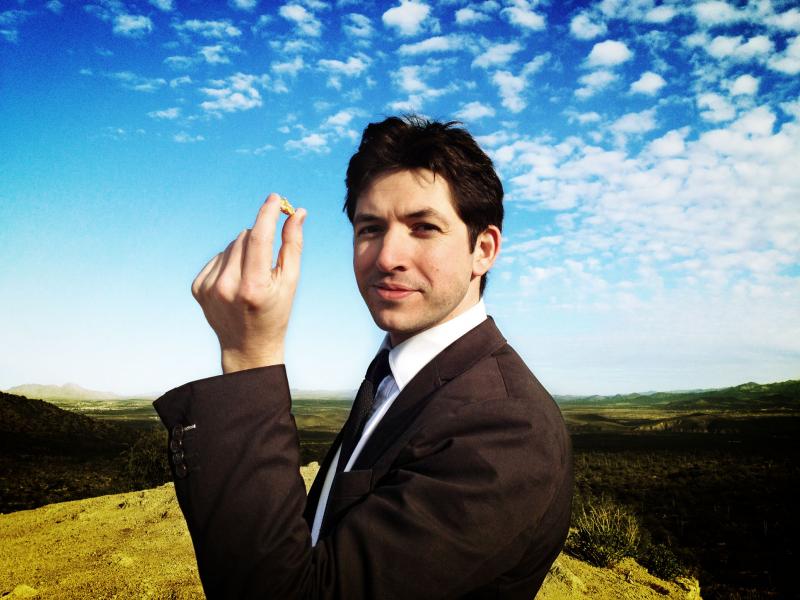 James Fox has some golden nuggets in his new series on colour
It's a patchy history, the history of art told through the colour gold, though I suppose it would be. After all, despite the title of this new three-part series, we're not actually talking about gold as colour, that seductively warm, buttery yellow of Italianate landscapes and Turner sunsets, but of gold itself. Actual gold. The Impressionists never used it, but those ancient Egyptian tomb builders did, and so did medieval icon painters.
As for the kings, queens and emperors of Europe, their palaces are replete with decorative artefacts finished off with solid gold nymphs and nudes and elaborate curlicues.
The decorative arts was what we were talking about, although it might seem unsexy to state that fact plainly. A History of the Decorative Arts in Gold probably wouldn't grab you as a title. Whatever. Gold has a long history, and in terms of its glittery, reflective properties the closest thing that ancient people thought it resembled was the sun, so naturally they ascribed magical properties to it. And the ancient Egyptians even made a point of employing dwarves as goldsmiths, since dwarves were also thought to possess magical properties. And boy did we see some bling, though these days it's difficult to be wholly taken with Benvenuto Cellini's salt cellar, since it rather exceeds its function. But Francis I of France seemed to be impressed, since he apparently squealed when he was presented with it. I think that's probably the only proper response one could have.
Cellini is the only goldsmith to be honoured by a statue in Florence
Cellini was a 16th-century painter, sculptor and, far exceeding in brilliance all those who had gone before him, master goldsmith. But he was also a rogue – a serial killer, it seems, and a rapist. Plus he was once accused of stealing jewellery from the Pope. But his gifts as a maker of gold objets d'art meant that all was forgiven, and, like his greatest contemporaries in marble and paint, he is the only goldsmith to be honoured by a statue in Florence. The statue's in stone, not gold, alas.
Presented by James Fox, who seemed prone to some hyperbole in his entertaining British Masters series last year, this first episode was full of interesting nuggets – facts, not just the shiny stuff – and, of course, beautiful, precious objects: the 1400 BC Sun Chariot showing a golden globe being pulled by a bronze horse; the gold tesserae of the Byzantine Basilica of San Vitale in Ravenna, the interior of which is illuminated by the variegated light of its golden mosaic art; and Klimt's The Kiss, a painting which goes back to the art of icons in its plentiful use of gold leaf, but celebrates erotic, earthly love rather than the heavenly kind.
We also learnt about Victorian Brummie industrialist George Richards Elkington, who invented electroplating, or gold-plating as we might now call it, so that the common man and woman could aspire to the bling of kings. And also about the ghastly sport of fox-tossing. Now, now, this actually has nothing to do with Dr James Fox.
These days it's difficult to be wholly taken with Cellini's salt cellar, since it rather exceeds its function
Explore topics
Share this article