The Children of 9/11, Channel 4 |

reviews, news & interviews
The Children of 9/11, Channel 4
The Children of 9/11, Channel 4
Intimate and powerful insight into the surviving victims
Monday, 12 September 2011
Over the course of the past weekend, not to mention over the last 10 years, it has been said often enough that there are no words to express the horror of 11 September, 2001. This hasn't stopped people from trying, of course – and sometimes with commendable results. But basically there just isn't much effective vocabulary when it comes to describing grief and torment on a grand scale: hence, perhaps, America's seeming lack of closure regarding the whole episode, and the often slightly surreal and distant nature of 9/11 documentaries.
Shorn of all the noisy "bigger picture", though – the politics and blaming and investigations and conspiracies – Channel 4's The Children of 9/11 brought an unusual intimacy to the subject as it looked at what it called "the forgotten victims", the children who lost parents at the World Trade Center, in the Pentagon, or aboard United Airlines flight 93.
As film it was nothing too astonishing: just a 90-minute focus on half a dozen families, much of it straight to camera, in their own words, with unobtrusive narration (by Gwilym Lee) and original footage and stills from the morning of the attacks. No stirring soundtrack. No graphics. No re-enactments. It couldn't even be accused of milking the child angle; it didn't have to.
Policemen, firefighters, rescue volunteers; IT specialists, businessmen, waiters. As far as many of the children are concerned – most of them now well into their teens and early twenties – their parents simply went out to work one morning and never came back. Some, like Tom Burnett on UA93, got the chance to phone home to say goodbye, but others were traceable only from subsequent eyewitness reports. In many cases, there were not even bodies to identify.
The children talk of missing their parents. Of their pride at where they worked, or what they did for a living. Of their wish to be a "normal" family once again, and their knowledge that it isn't going to happen. It was chokey stuff. NYPD Officer Thomas Langone's family keep his service weapon and handcuffs in a glass case, both tarnished and misshapen from extreme heat. "I do look like him," Farqad Chowdhury (pictured right with his mother and sister) says of his father. "I've seen pictures." Farqad's father worked at the Windows on the World restaurant on the top floor of the North Tower. On 11 September, Farqad was not yet born.
After the event, the fallout. One of the "children" generously observes that other people's parents die, too; but after 9/11 none of these children considered themselves to be typical. Therapy, shut-down, brawling, expulsions. Even crime. A few "I blame myself" moments. And a little "No one understands what I'm going through". (It would be harsh to judge anyone on his response to losing a parent; but let's just say there are as many coping mechanisms as there are people.)
One girl recast her horse as an avatar of her father. Another becomes a professional wrestler, in her father's honour. The Burnett daughters (main picture) became charity icons on their father's behalf. But on the whole, these were a surprisingly balanced bunch of teenagers (exceptions were hinted at, to prove the rule). Some have even come out, if one could hardly say "better", then at least toughened by the experience. Rodney Ratchford, whose mother died at the Pentagon, reckons he can get through anything now. Nothing will ever be as bad as losing her.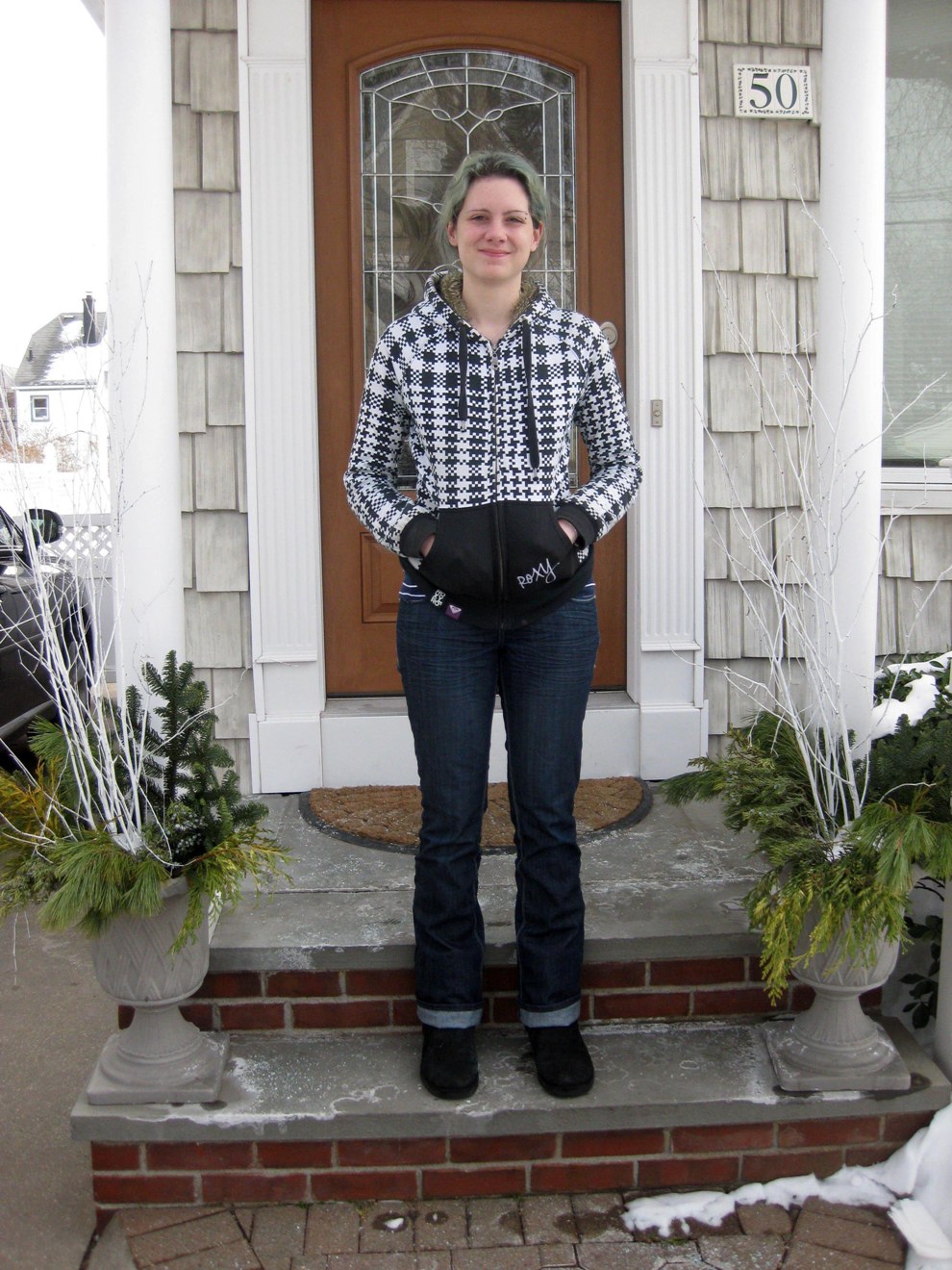 It was slightly odd (albeit laudably honest) of the film-makers to include a segment on how The Children of 9/11 don't appreciate being perceived as "9/11 kids". "It's one thread of my identity," said Langone's daughter, Caitlin (pictured left). "It's not the thing that defines me." Which is entirely fair – except that for the purposes of this film that's exactly what defined her. Another segment documented children keenly involving themselves in an annual "9/11 kids" summer camp, funded by a couple who'd lost their own child in the attacks.
The film was also scrupulous about not slicing through inconvenient knots. Mr Chowdhury was "one of 60 innocent [sic] Muslims killed in 9/11", Lee informed us, quietly – but after 9/11 the Chowdhury family moved away from a New York where they felt they were no longer welcome. This was not followed by any elaborate commentary: the facts were deemed sufficient.
A decade on, America's trauma continues. Rightly or wrongly, as a nation, they still do not seem to have dealt with the legacy of 9/11 – as the very observation of this macabre anniversary attests. In fact, as Langone angrily points out, Americans are made to confront this tragedy over and over again: "Not many people have to watch their dad die every year." How to put the problem to rest, of course…
And why focus on the children at all? Not just as a second rank of victims, surely; but because they speak to the future. "We didn't really know who to direct our anger to," says Langone. "But we were pissed off!" Boy, does that sound familiar.
It struck me as important (because I took it to be realistic and sincere) that the film-makers showed several of the children celebrating, earlier this year, the death of Osama bin Laden. What the film did not show, however, was so much as a single angry 17-year-old lining up to join the Marines. The nearest we came was a 10-year-old who's into The Hurt Locker, and likes playing with air rifles – a result likely to have cropped up in any statistical sample.
Over 3000 children lost a parent on 11 September: more child victims than adults, all told. Speaking at the Pentagon ceremony yesterday, US Vice-President Joe Biden declared that from the buckled and twisted steel of 9/11 had been forged one of the strongest generations of Americans. Biden may have meant Rodney Ratchford – the one interviewee who disavowed any interest in vengeance – but it didn't sound that way. I found myself thinking of all the times we've been told that our interventions in the Muslim world only serve to recruit the next generation to al-Qaeda – and I wondered, just for a second, if the High Command in Extremistan were watching The Children of 9/11, and if that thought had crossed their minds, too.
Watch The Children of 9/11 on 4oD