Burton and Taylor, BBC Four |

reviews, news & interviews
Burton and Taylor, BBC Four
Burton and Taylor, BBC Four
Channel's dramas about the private lives of the famous end with a touching valediction
Semi-impersonation: Helena Bonham Carter and Dominic West as Burton and Taylor
They've served BBC Four well, these dramas about the private lives of the stars. From writers to comics, presenters to chefs, the secret traumas of yesteryear's celebs have entertained and enlightened. And, if we're honest, embellished. Now that the channel has given up making drama, viewers will have to get their scripted gossip from alternative sources. In Burton and Taylor, the run concluded by peeping through the curtain at two of the most public private lives of all.
William Ivory's script dropped in on the famous romance long after its embers had officially flickered out. This was 1983, when "You Make Me Feel Mighty Real" was luring Elizabeth Taylor onto the disco dancefloor, and she and Richard Burton had not seen in each other in years, their second marriage long since annulled. They regrouped in New York to put on a production of – guess what? - Private Lives. "I must have his number somewhere," drawled Taylor at the press conference.
The plan was to rake it in – they needed the money – but they both brought excess baggage. Burton was dating a much younger woman and finally off the sauce, while Taylor was married to someone or other and addicted to pills and booze. Oh, and although as producer she was officially Burton's boss, at first rehearsals it emerged she hadn't actually read the play.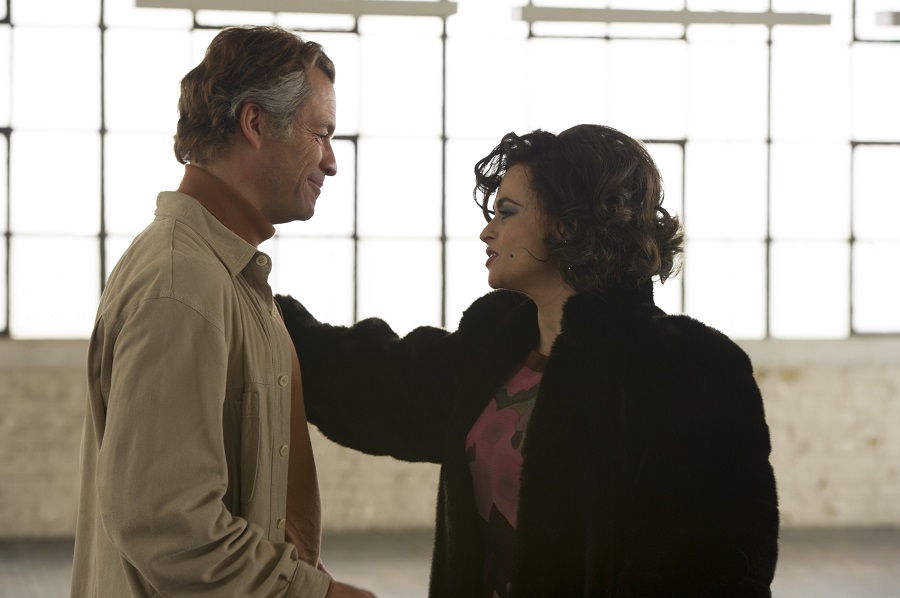 Hark what discord followed. Naturally, the audience had come to see life played out as art – a play about divorcees who can't live with or without each other. As the bickering escalated, each slight stimulated a vengeful counter-slight. He gave her a note about playing to the gallery, she sent him on with an understudy and emptied the houses, he slipped off to Vegas to get hitched, she sashayed onstage with her pet parrot. And throughout, another great play kept gate-crashing the through-line. Burton's ambition to play Lear found him staring into the mirror and wistfully reciting lines about infirmity.
The actors' dilemma for all these made-up real-life biodramas is how slavishly to imitate. Dominic West and Helena Bonham Carter (pictured above) went for impressionistic semi-impersonation. With his hulking, long-limbed gait and her eye swivels and trademark moues, it was never quite possible to ditch the knowledge that these were famous actors playing famous actors. West looked nothing like weary and wizened enough. And yet they beautifully embodied the idea of grand thespians whose ultimate addiction was to each other.
This was encapsulated finally in a touching valedictory scene which had the authentic ring of pure invention. Other touches felt grounded in truth – her dread gift for manipulation and self-pity, his simmering wrath and Welsh tendency to gloom. And a full ration of saltiness was in there too. Burton admired Taylor's "mind of a collier", kept a weather eye on her breasts and dismissed his celebrated voice as "the theatrical equivalent of a big cock". Romantic hokum and good dirty fun, Burton and Taylor was directed with a splendid eye for seediness and glamour by Richard Laxton. Within a year Taylor became the first celebrity openly to book in to the Betty Ford clinic, and Burton was dead.