Hamlet, Tobacco Factory, Bristol |

reviews, news & interviews
Hamlet, Tobacco Factory, Bristol
Hamlet, Tobacco Factory, Bristol
Hamlet as wayward teen spirit
Hamlet (Alan Mahon) and Yorick's skull
Alan Mahon's Hamlet in Andrew Hilton's production for Shakespeare at the Tobacco Factory bristles with teen spirit and this is no bad thing. The Prince of Denmark, even before his father dies, is beset with the angst that goes with the territory of late adolescence. The production presents, on one level, a tragic coming of age drama, one in which the young heroes are consumed by madness and caught in the political and sexual machinations of their elders.
This is production that builds, from a slightly underpowered first half to an emotionally overwhelming dénouement. During the first half of the show, Mahon struggles a bit, as if he, as an actor – or perhaps the character – is finding his feet. There is a tenor-pitched monotone to his voice, that rests in one dimension far too long, and this is a Hamlet who isn't just unsympathetic or neurotic but a little too predictable, stuck in a series of movements and attitudes. After the interval, however, when he visits his mother's bedchamber and accidentally murders Polonius, he really comes into his own, his voice reaching powerfully into a manly baritone, and his madness now clearly as much skillful manipulation as inner torment.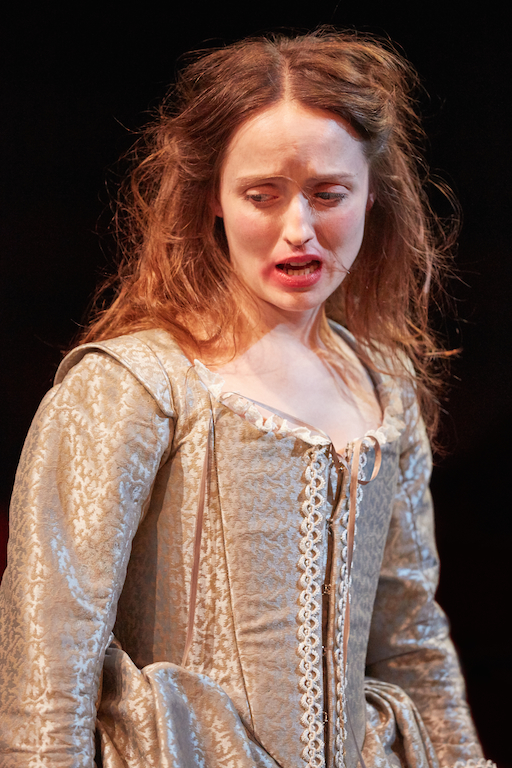 It's as if he'd been in some way freed by his second encounter with the Ghost. From this moment on, we are witnessing not just an actor who has taken hold of his role, but a character whose trials, tribulations and inexorable fall into tragic death speaks with powerful emotional authenticity.
Andrew Hilton's work has always been distinguished by psychological intelligence, and the slow burn of the first half – with a Hamlet searching for character and presence – could be a directorial strategy, or there again, it might just be the production's main weakness. The slightly unengaging first hour is fortunately relieved by some spine-chilling moments: the Ghost, masterfully evoked by Chris Bianchi, and the reactions of the other protagonists are handled with real flair. Hilton uses the space between the characters to generate tension, and draw the audience into the drama. After the interval, Hilton builds the tension: the second half rattles by, streamlined with judicious cuts that produce one tragic explosion after another.
The cast as a whole is a little uneven: Claudius played by Paul Currier as a rather stiff spin-bound monarch is an unconvincing murderer and Julia Hills as Gertrude all too often has a the startled look of a rabbit caught in the headlights. The star turnis undoubtedly Isabella Marshall's Ophelia (pictured above right). Her descent into madness, "divided from her self", sung as much as spoken, is probably the strongest moment in the show – at once terrifying, moving and wholly authentic. The young woman who had been given a lesson in chastity by father and brother at the start of the play explodes in a classic return of the repressed as, bright-red lipstick smeared across her mouth, she provocatively lifts her skirts, and eventually pulls a bemused Claudius down between her legs, as if recognizing the lecher's deepest nature. Her sexual fury is finally damped down with brotherly love by Laertes (played with great flair by Callum McIntyre) and the moment of their embrace is deeply touching. Ophelia's death as the sacrificial victim of this dark tragedy provides a terrible climax to this production, opening up emotional depths that colour the death-filled final moments of this extraordinary play.
Andrius Mamontovas, Globe to Globe. Lithuanian take on the Danish play puts on a frantic disposition
Benedict Cumberbatch, Barbican. Visuals threaten to swamp Shakespeare – and, yes, Sherlock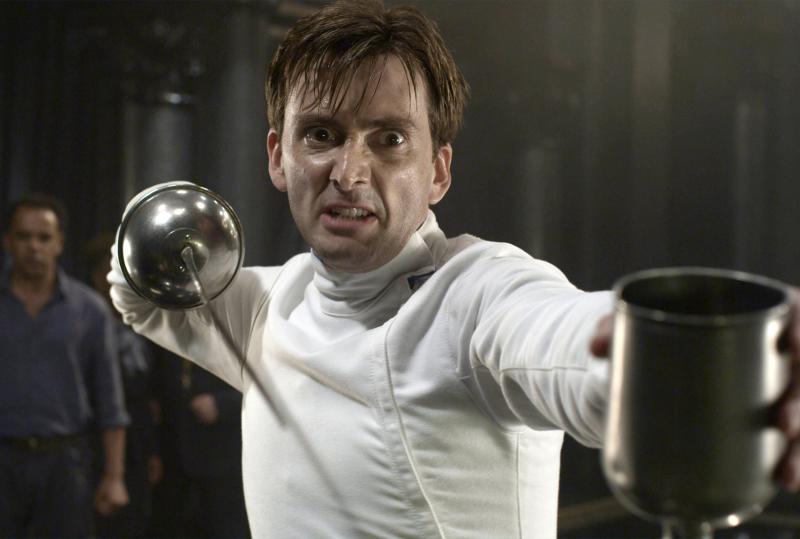 David Tennant, RSC/BBC. Star looks for life in an infinite space beyond the Tardis
Lars Eidinger, Schaubühne Berlin. Acrobatic Hamlet, outshone by the earth and the rain
Maxine Peake, Royal Exchange, Manchester. An underwhelming production, but Peake is gripping as the young Prince
Michael Sheen, Young Vic. Sheen is riveting as the crazed Danish Prince in Ian Rickson's terrifying psychiatric-hospital staging
Rory Kinnear, National Theatre. Kinnear isn't a romantic Prince, but an unsettled, battling one in Nicholas Hytner's staging which is modern, militaristic and unfussy
Andrew Scott, Almeida Predictably unpredictable performance subject to Robert Icke's slow-burn clarity