The Dance of Death, Trafalgar Studios |

reviews, news & interviews
The Dance of Death, Trafalgar Studios
The Dance of Death, Trafalgar Studios
August Strindberg's portrait of a marriage makes the average family row seem like a party
Tuesday, 18 December 2012
Kevin R McNally's Edgar: pathos and danger
It sounds unlikely but The Dance of Death makes the perfect Christmas play. Half a minute with Strindberg's squabbling couple makes the ordinary family row over underdone/overdone turkey seem like a parlour game. Need a reminder that your relatives are rather charming? This is the play for you.
In Strindberg's unsentimental work, Edgar and Alice are approaching 25 years of marriage. Boredom with each other and their lives has intensified into bitterness: every observation has become an accusation, every remark a provocation. They are united only in their hatred towards everyone else. They are stuck with each other. Domestic bickering over money and cigars grows more sinister with the arrival of Kurt, an old friend. Fighting for his affection – partly out of loneliness, mostly for something to do – they each try to turn him against the other with lies and seduction.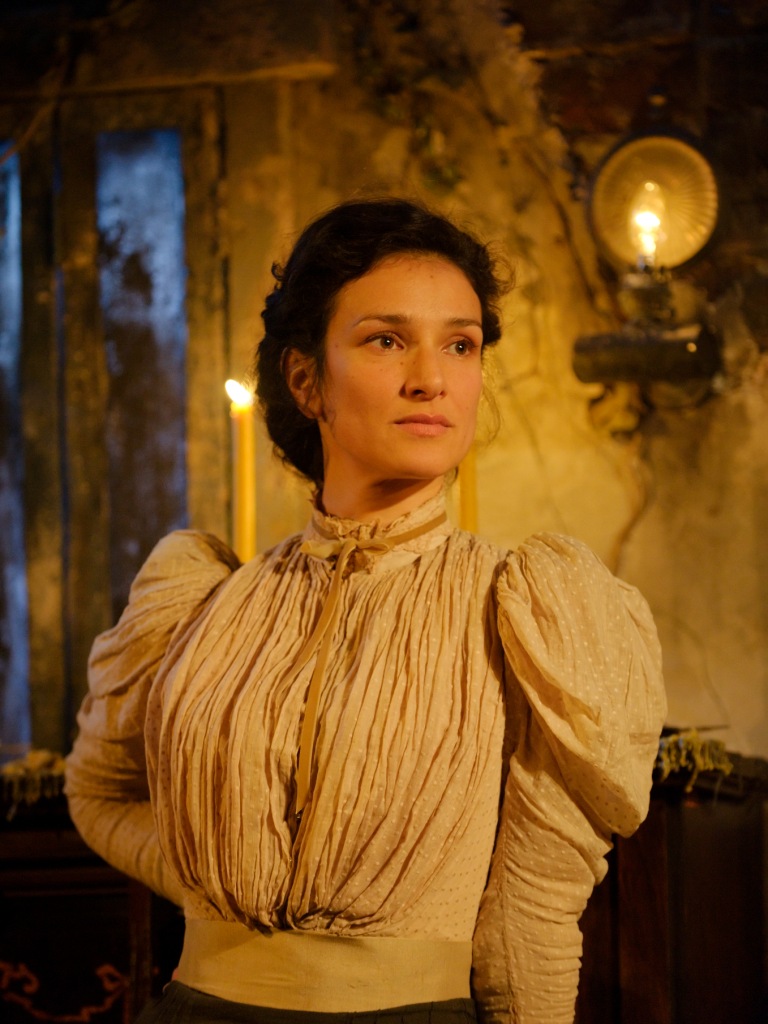 Conor McPherson's new version of The Dance of Death, written originally in 1900, is snappy and smart. Nothing much happens in the first half, but jokes seem to whizz around like venomous arrows at the rate of one a minute. The humour is dark and sharp, the marital strife prefiguring that of Edward Albee's Who's Afraid of Virginia Woolf? Indira Varma (pictured right) as the manipulative Alice offers a slick line in sarcasm; while Kevin R McNally as the ageing, dying Edgar has mastered the art of the comic collapse. More than once it seems Edgar has met his end, until McNally jolts back into life, his arms flailing, his eyes bulging, a "ha!" roaring from his mouth. Titas Halder has directed these episodes with a brilliant instinct for timing.
To a great extent, this play's success rests on its two leads. The Alice and Edgar of this production get their furious hatred for each other across well, but any passion between them, even in the past, stretches credibility. Varma's pouting and defensive poses also seem too staged, her movements the less natural of the two. McNally gives more depth to his character: conveying pathos as he burns Alice's photograph in silence; and danger, as he delivers his lines with hysterical relish, brandishing his sword.
The calibre of these characters' predecessors has set a high standard. Sean Mathias's New York production in 2001 starred Ian McKellen and Helen Mirren. This presents a real challenge to future casting. McNally and Varma make commendable stabs at their characters, but the chemistry doesn't feel quite right.
The most unhinged character in this production is Kurt. Weak and stammering, he becomes in thrall to Alice, craving her like a starved wild animal and becoming psychotic. Daniel Lapaine (pictured left, centre) imbues his character with a sense of chaos and mental instability. The scene in which Alice seduces him is like something out of a horror film crossed with a screwball comedy. Whether this is intentional is unclear. It makes Alice and Edgar seem predictable in comparison. Lapaine arguably fared better in his recent role in Hedda Gabler with Sheridan Smith at the Old Vic.
Richard Kent's simple set – its piano edged with melted candle wax, its clickety-clack telegraph and its rickety desk – conveys the atmosphere of decay fantastically, while the intimate space of the studio evokes the claustrophobia of the remote island where the couple live to great effect.
This production is the second of the third season of Donmar Trafalgar, a project to support the work of young directors. Halder's contribution is an intense, intriguing and undeniably interesting work, but while parts crackle with fury and wit, the production lacks a captivating alchemy and an engrossing pull. It does, however, serve as a timely reminder that even if your relatives are hostile or difficult over the festive period, things could be worse.
The humour is dark and sharp, the marital strife prefiguring that of Edward Albee's Who's Afraid of Virginia Woolf?
rating
Explore topics
Share this article