Imeneo, Academy of Ancient Music, Hogwood, Barbican Hall |

reviews, news & interviews
Imeneo, Academy of Ancient Music, Hogwood, Barbican Hall
Imeneo, Academy of Ancient Music, Hogwood, Barbican Hall
Handel's sparkling Shakespearean romance always engages despite an uneven cast
Little cupids: the Academy of Ancient Music
There are Handel operas where you wait impatiently for the handful of truly original set-pieces to light up the action, hoping the singers are equal to their challenges. One such is surely Siroe, Re di Persia, bravely staged at the Göttingen Handel Festival the other week. Others like Imeneo sparkle with genius and personality in virtually every number, musically if not dramatically the equal of a Shakespeare late romance.
It's a pleasure to sit through a reasonably animated concert performance like this, cast regardless, when the strings of an unshowy orchestra dart like little cupids around the love-farrago of a "plot" before turning black angels in a mock-mad scene and bizarre, by no means entirely happy ending. Christopher Hogwood let them sing in the careful measure of sophisticated, ever so slightly restrained rapture, a fair alternative to more unbuttoned Handel playing (which, to be fair, we did get in the one fireworks aria of the piece).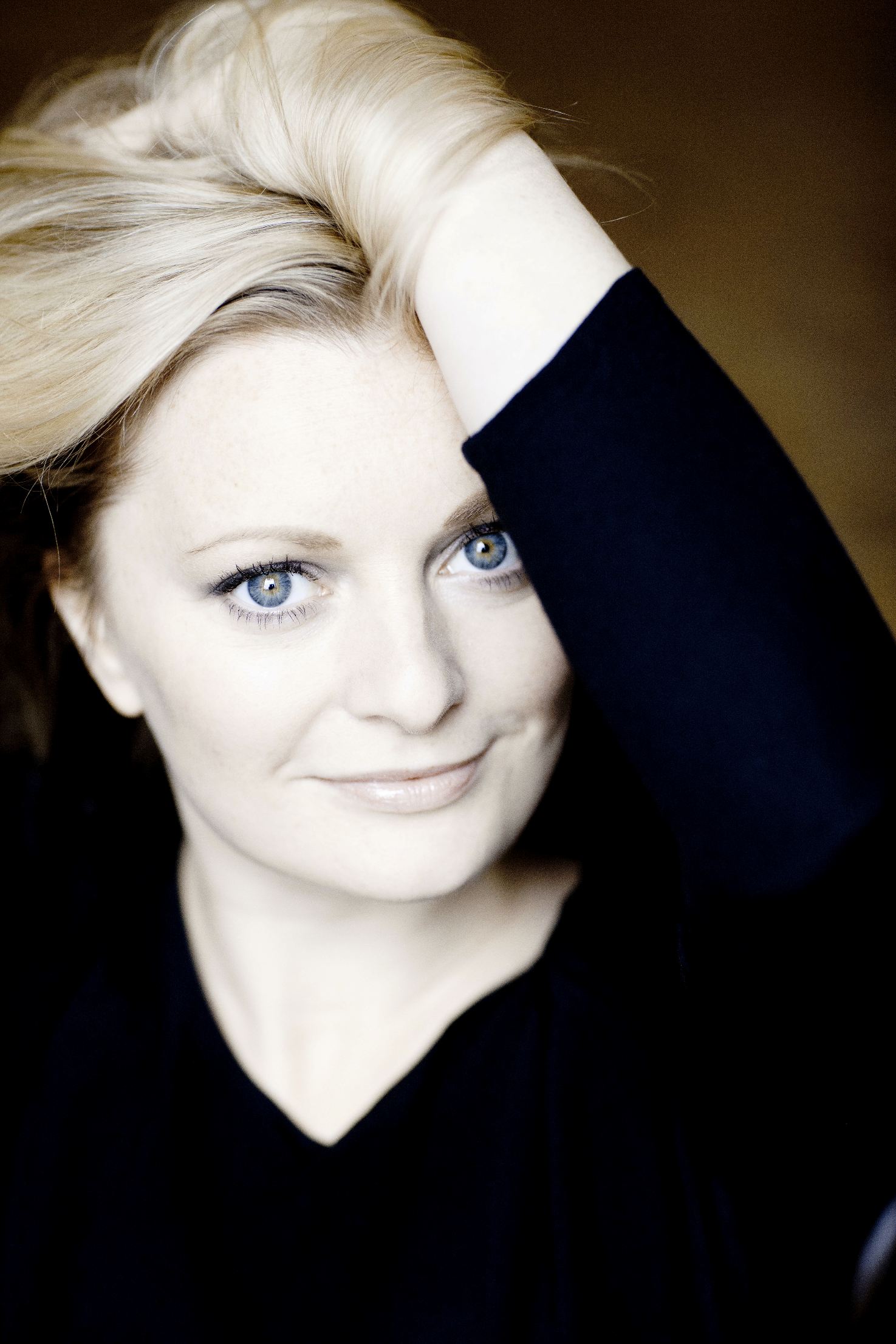 By 1740, when Imeneo was modestly staged in Lincoln's Inn Fields, Handel's London Cinderella had long returned from the Italian-opera ball and sat by the fireside, still flashing her beautiful soul. The restraints may even have done her composer some good. Only one of his singers, Elisabeth "La Francesina" Duparc as heroine Rosmene who wavers between duty to her rescuer Imeneo and love for the ardent Tirinto, was a star. Rebecca Bottone's is a light voice for such demands: nothing wrong with the mix of candyfloss and citrus, and she has style, but surely the soprano sound is too monochrome for the gravity Clomiri assumes in aping insanity to make her fatal choice.
All the colours we needed were there in the briefer appearances of the phenomenal Lucy Crowe (pictured above right by Marco Borggreve) as fellow virgin Clomiri, in love with Imeneo and strictly superfluous to dramatic need. Less than two weeks after her diva triumph at Göttingen, she was back as second fiddle. Or maybe not, bearing in mind the delicious nature of her three little arias, Zerlina-charming in their shy or sly sideways glances, their discreet ornamentation. And in the third, Handel gives Clomiri a middle section of sudden and surprising heart; Crowe took us by surprise with the deep musicality and tonal range of which she's now capable.
Only Renata Pokupić's Tirinto has music of ardour comparable to that moment of truth, and Handel launches the hero right at the start with a lovely, lightly accompanied romance. The Croatian singer (pictured below by Chris Gloag) gleamed with easy stage manner and security at the top and bottom of an impressive range. The notes above chest voice are in danger of crumbling, though – a familiar hazard for mezzos – and sometimes halted the flow of a bravura second-act number as well as the big, suddenly deadly serious Act 3 monologue.
Once in gear, Stephan Loges' sententious father settled into generous phrasing and word-awareness for "Di cieca notte", with its sombre string unisons anticipating "The people that walked in darkness" – one of several reminders that Messiah was just around the corner when Imeneo was composed.
Vittorio Prato generated the necessary virility for the title character, future god of marriage, and helped make the noble trio between Clomiri and her suitors a highlight. A reduced AAM Choir – two singers per part – felt a bit top-light, but articulated well enough in the first two jolly choruses, joined by the soloists to point the final moral that the noble soul (Rosmene) is right to prefer reason (Imeneo) to passion (Tirinto): a sentiment with which Handel clearly doesn't agree in this peculiar outcome and, oddly gripped to the last, nor do we.
Strings dart like little cupids around the love-farrago of a plot before turning black angels in a mock-mad scene
rating
Share this article