St Matthew Passion, The Bach Choir, Royal Festival Hall |

reviews, news & interviews
St Matthew Passion, The Bach Choir, Royal Festival Hall
St Matthew Passion, The Bach Choir, Royal Festival Hall
The Bach Choir prove that with repetition comes wisdom not tedium
As Handel's Messiah is to Christmas so the music of Bach is to Lent. Every Passiontide churches and concert halls are flooded with performances that include everything from dainty consort renderings of the St John Passion to choral societies delivering all but symphonic St Matthew Passions. Mightiest of all, however, is The Bach Choir's annual concert. Performed on Palm Sunday to a reliably sold-out Royal Festival Hall, it's a fixture of over 80 years' standing and a rare opportunity to hear the work sung in English. Love or hate the vernacular approach, it's hard to argue with the sheer force of almost 200 singers accompanied by a gloriously inauthentic, 50-strong incarnation of Florilegium.
It needs to be said at the outset that yesterday's performance wasn't without incident. Having lost Carolyn Sampson to illness, soprano solos were taken at short notice by Helen-Jane Howells – a substitution less sudden than the withdrawal of Evangelist James Gilchrist midway through Part Two. With Gilchrist taken to hospital and tenor soloist Ben Hulett unable to cover the role, it was decided to cut forward to the end of the work. A sad and hugely shocking occurrence, it made it hard to return to the dramatic trajectory of the Passion, and still harder to judge it dispassionately as a musical whole.
There's a lot to be said for the annual musical pilgrimage The Bach Choir make to the St Matthew Passion. Burnished by years of repetition and without the barrier of German text, the performance produced by the chorus (or rather choruses, Choirs I and II of Bach Choir members, and an excellent ripieno girls chorus) was as delicately calibrated as any professional ensemble, phrasing off beautifully in the chorales, picking up difficult cues not just accurately but expressively, and never forcing the vocal tone.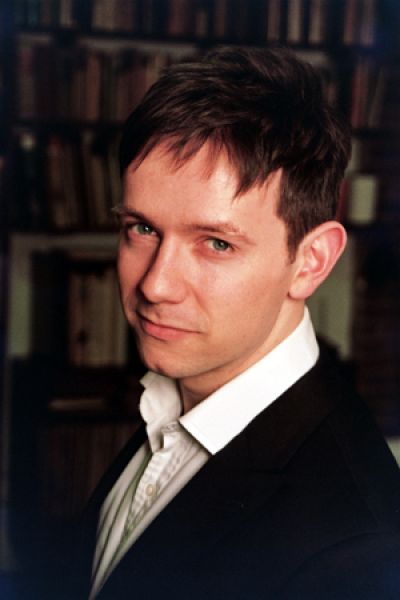 A slightly overcooked "Barabbas" aside, conductor David Hill ensured that every dynamic and articulation served not only the particular musical moment, but also the broader narrative. With Bach's expressive German consonants lost, he succeeded as far as possible in charging their softer English equivalents with their own particular impact. To see Gilchrist, veteran of Passion performances and coming fresh from one the night before, visibly lost in the weeping phrases of the opening chorus, said it all. To have the choir close their copies and look straight out for the return of the reharmonised "Passion Chorale" at Jesus's death was a gesture that should by rights have been crass, intrusive (particularly coming on the heels of Gilchrist's departure) but here became a violently pure moment of musical drama, such that we really did seem to be "looking death in the eye", as one scholar has described it.
With the absence of Sampson, the weighting of the soloists was unusually youthful, and the complementary textures of Iestyn Davies (pictured above), Hulett, Howells (pictured below) and Roderick Williams all created a performance of unusual clarity and directness, projecting as much meaning as tone out into the rather unforgiving Festival Hall. Jeremy White's Christ was the odd one out. An Old Testament Jesus, all booming and beard, he sprawled vocally over the phrases in long portamenti that jarred against the clean delivery of his colleagues. So unfocused and woolly was his enunciation and so blank the delivery that it rather defeated the point of performance in translation.
Gilchrist's Evangelist set the tone for the others, floating Bach's unforgiving phrases with all the lyric, conversational delivery for which he is so justly celebrated. It's odd that such a quintessentially German piece should become so English in performance here, and odder still how natural the transposition seemed to feel. The voices of Gilchrist and Williams have shaped the next generation of Davies, Hulett and Howells, and their text-focused purity and unintrusive musicianship is both a supremely appropriate response to Bach and a celebration of the extraordinary legacy of the English vocal tradition.
Individual arias were impressive – "Ebarme dich" was as exquisitely resigned as anyone could wish, Howells's "Blute nur" an unwinding coil of temperate loveliness, even (despite tempo disagreements with Hill) Williams's "Mache dich" was redeemed by the singer's lilting feel for the aria and its phrasing – but it's perhaps the greatest strength of The Bach Choir St Matthew Passion that none of these shone at the expense of the more important whole.
With such generous soloists and a choir so expertly guided by Hill, this truly is the real deal as far as Passions go. It may not be in German and it may not be in a church, but this is Bach as it is meant to be sung, and I think even the composer himself would have approved. Next year's promises the delights of Andrew Kennedy as tenor soloist as Brindley Sherratt as Christ, as well as a return from Gilchrist. I'll be at the front of the queue.
Explore topics
Share this article