theartsdesk on Vinyl: Volume 22 - Queen, Gillan, The Pop Group, Joe Fox and more |

reviews, news & interviews
theartsdesk on Vinyl: Volume 22 - Queen, Gillan, The Pop Group, Joe Fox and more
theartsdesk on Vinyl: Volume 22 - Queen, Gillan, The Pop Group, Joe Fox and more
The most wide-ranging record reviews out there
Wednesday, 16 November 2016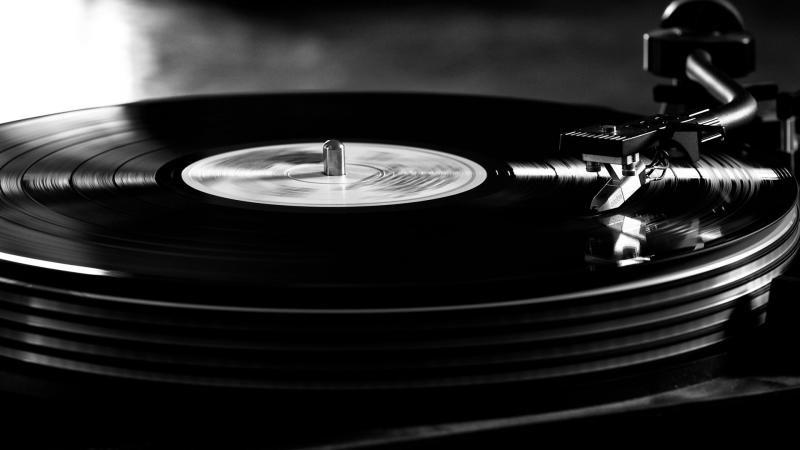 Back to black
The music keeps coming thick and fast. There's an emphasis on rock this month but, as regular readers will know, theartsdesk on Vinyl has no favoured musical genre. All music is welcome, as long as it's cut to plastic.
This month we open with a jazzy Vinyl of the Month from Kathryn Williams & Anthony Kerr but read on and there's everything from techno to acoustic singer-songwriter fare to retro Brit-funk. We've also been sent a book for beginner crate-diggers, and those who simply like ticking lists. The subscription club Vinyl Me, Please, along with publishers Octopus Books, have let loose a chunky new hardback (pictured left) suggesting the "The 100 Albums You Need on Vinyl and Why". For me there isn''t enough on why you need them on vinyl but it is, nonetheless, a decent – if somewhat lightweight – cross-section of music, from Lee "Scratch" Perry to Justin Timberlake to Kamasai Washington, with the occasional cocktail suggestion thrown in for good measure. Bit hipster, that last bit. Still, it might make a good Christmas present. Right now, though, you don't need a book, you just need to read on…
VINYL OF THE MONTH
Kathryn Williams & Anthony Kerr Resonator (One Little Indian)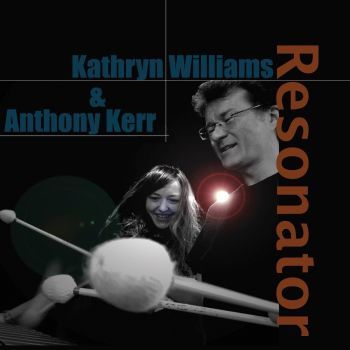 Please ignore the appalling cover art. What were they thinking? Cover it up, forget about it, and slip this single vinyl album onto the turntables late at night. Kathryn Williams is best-known as a folk-leaning singer-songwriter who's maintained a steady course since the turn of the Millennium. Anthony Kerr is a professor of jazz vibraphone (what a great title!) and session musician who's played with a multiplicity of artists ranging from Elvis Costello to Jacqui Dankworth. Over the course of the last six years the pair have hooked up every now and then and put together this collection of jazz standards. So what? Wrong! Together they've created something magical. The songs may be familiar – "My Funny Valentine", "Every Time We Say Goodbye", "Embraceable You", etc – but the combination of Williams's airy, very, very slightly husky voice, and Kerr's exceedingly laidback vibraphone backing track, results in a music that seems to come from outer space, lonesome yet warming, floating in abstract black yet beautifully human, broken-hearted yet catalytic. There's a smidgeon, a very tiny one, of brass and double bass, here and there, but, for the most part, Williams and Kerr are alone out there and soon, as the record plays, you'll be out there with them.
Queen On Air (Virgin EMI)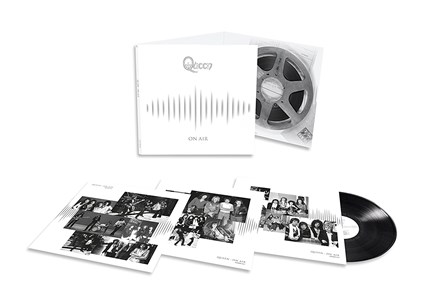 Once upon a time, before they became global giants, indeed, five months before they'd even released anything, in February 1973, John Peel was given an exclusive BBC session with Queen. It opens this triple gatefold, three-record set, featuring black and white picture sleeves with session details, dates and images of memorabilia (the CD contains further live-in-concert material and discs of radio interviews). The first ever Queen song to be played on radio was, therefore, this take on "My Fairy King", a suitably eccentric, bombastic piece of post-prog fancifulness. On Air runs through five BBC radio sessions of 1973 and 1974, taking in songs from Queen I, Queen II and Sheer Heart Attack, as well as "See What a Fool I've Been", a version of which ended up as a B-side. Then the final session hails from after mega-success arrived, recorded in Autumn 1977, and includes the heavy rockin' "fast version" of "We Will Rock You" with which Queen sometimes opened their shows. Other highlights include a smashing, metal version of "Stone Cold Crazy" and the cabaret shuffle of "My Melancholy Blues". The whole thing is a must for Queen fans, obviously, but there's fun to be had for the rest of us too.
The Pop Group Honeymoon on Mars (Freaks R Us)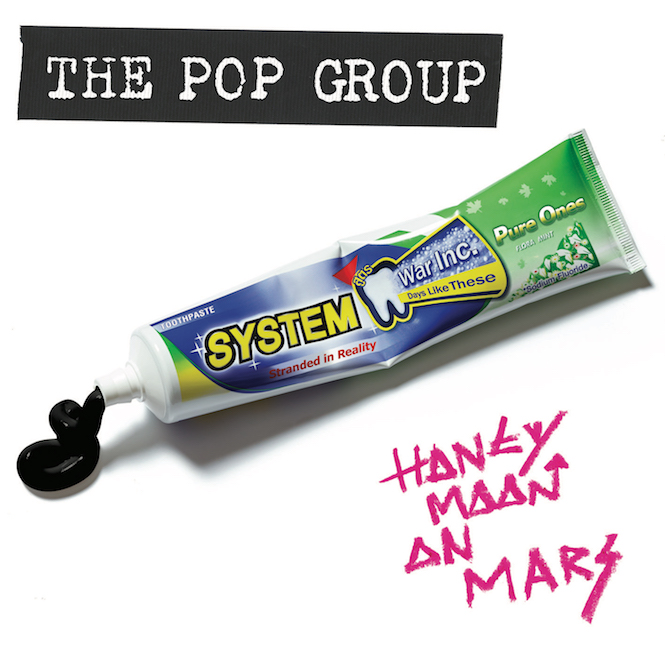 There are those who regard the comeback of Bristol politico post-punk mavericks The Pop Group as a let-down compared with the howling, almost deranged polemics of their original duo of albums. The recent re-releases of early material can only have emphasised this, for The Pop Group circa 2015-16 is not quite the caterwauling noise-beast of yore. I don't agree with the dismissive. Honeymoon on Mars is the second album since their return and, yes, like its predecessor, Citizen Zombie, it's not a dissonant howl, it's a cleaner, more precise creature, but it does have much to recommend it. This is a different, older band, but, working here with dub-meister Dennis Bovell, who produced their debut, and Hank Shocklee of Public Enemy/Bomb Squad fame, they've nailed down some On-U-style electronic throb, from the bubbling rave-dub of "Little Town" to the caustic punk-funk guitar attack of the title track. Those resolutely determined to miss The Pop Group of 1979-80 will likely continue to do so, but those who fancy that same band reinvented in the vein of Tackhead will likely find much to enjoy. Comes on single vinyl with a large poster of the cover art.
Saxon The Vinyl Horde (Demon) + Gillan The Vinyl Collection 1979-1982 (Demon) + Anvil Reissues (Steamhammer)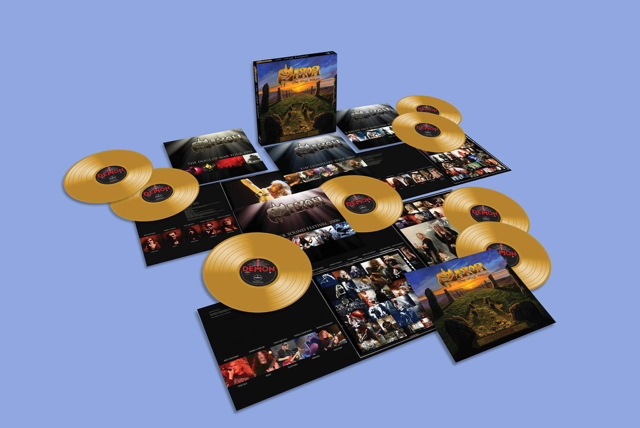 So, a retro metal special this month on theartsdesk on Vinyl. These three collections derive from bands forged during head-banging's second golden age, the early Eighties. The Saxon collection consists of four gatefold double-album live sets – The Dogs of War Tour, 1995, The Lionheart Tour, 2004, A Night Out with the Boys, 2005, and Rock Sound Festival 2005 – and, yes, as befits a Horde, they are, indeed, on golden vinyl. Whatever you think of Saxon's music, they're the sturdiest of the original New Wave of British Heavy Metal successes, with hearty, blond-maned Yorkshireman Biff Byford and guitarist Paul Quinn leading them since the Seventies. Often paired on the road with rock 'n' roll kingpins Motörhead, Saxon's music happily embraces every cliché of their genre, whether going for the terrace anthem jugular on "Solid Ball of Rock" from the Nineties set, or screeching fantasy fare on "Dragon's Lair", recorded live over a decade later.
Although the pretension-free lads-night-out ambiance is refreshing, it's really a set for fans only, whereas the Gillan collection is a reminder that, for a brief while in the early Eighties, ex-Deep Purple singer Ian Gillan had a run of five Top Twenty albums, with Glory Road and Future Shock even making the Top Five. This success was far from predestined since Gillan retired from music after leaving Deep Purple, focusing on various business ventures. Even when he did return with the Ian Gillan Band in 1976, their only album was a fusion-rockin' affair that smelt bad with punk kicking off all around. It wasn't until he formed his own hard rock unit that things gelled and their second album, 1979's Mr Universe, is where the boxset kicks off, running right through to final album, Magic, when the band split in a blaze of money-related animosity. The five albums come with picture inner sleeves and, with Glory Road, there's also an extra For Fans Only record, featuring entertaining oddments such as quirky instrumental "Post Fade Brain Damage" and an extremely bizarre calypso-themed take on "The Harry Lime Theme". On top of all that there's a one-sided 7" of the galloping "Spanish Guitar" which originally came as a blue flexi-disc in 1981 with Flexipop magazine. Much of the material doesn't fit New Wave of British Heavy Metal stereotypes, being a stew of Allman Brothers-style blues lickin' pyrotechnics and bar-room honkytonk alongside an injection of metal's heaviness. Check "If You Believe Me" from Glory Road, for instance. It's genuinely sassy blues-rock, a meld of Exile-era Stones and classy Led Zep-style riffage. By the time Gillan reach 1982's Magic, the production had grown slick and some of the spark's gone, but there's plenty to enjoy on the early albums, certainly much more than I suspected.
Finally, there's Anvil, who are releasing a selection of albums on red vinyl. The ones I've been sent are Strength of Steel (1987), Pound for Pound (1988), Worth the Weight (1992), Juggernaut of Justice (2011), and Hope in Hell (2013). The latter two are gatefold doubles and all albums come with inner sleeves featuring contemporary reflections from mainstays Steve "Lips" Kudlow and Robb Reiner. They have cover art that's beyond satire, so it's easy to forget that when Anvil first appeared out of Canada in the early Eighties they were contenders alongside the likes of Metallica and Slayer. Well, it would be easy to forget if the great music documentary Anvil! The Story of Anvil, hadn't appeared in 2008, laying out their tribulations in a way that combined poignancy, affection and humour. As viewers of that film will recall, Anvil's career was derailed by being held to a record contract for three years when they should have been conquering the metal masses. By the time their fourth album, Strength of Steel, appeared, the world had moved on. The proto-thrash of their earlier albums had been surpassed and left behind and Anvil sound like a band out of time. The post-film albums, however, while very far from groundbreaking, have a meaty power to them, surfing out of the speakers on great wodges of widdly guitar. On Juggernaut of Justice, particularly, they sound like a confident band having fun, from the OTT title track to the the grinding "New Orleans Voo Doo" to shout-along metallers' empowerment anthem "Fuken Eh!". While not essential for the average vinyl-buyer, the older material dates from a period when Anvil were in the wilderness, so will be of interest to metal archivists, and the 21st century albums have an absurd pomp that puts a smile on the face.
Ruven Pour/Jusamin (Dream Diary)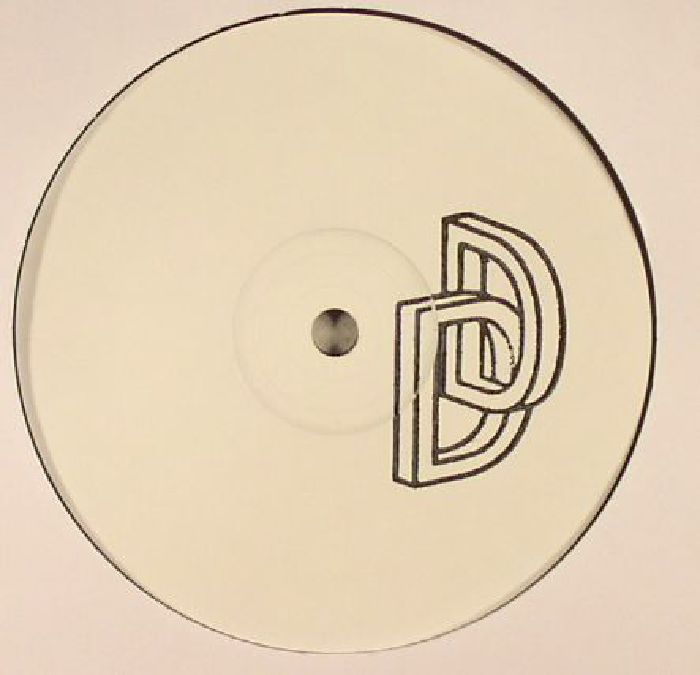 No info on this one, which comes in basic brown sleeve with essential artist info printed on white label. "Pour" is a pared-back, edgy, house groove, with intimations of electro/techno feeling, and a treated, camp, abject sample quietly proclaiming, "I think she says she wants to pour your stuff all over me." It has a bubbly minimalism redolent of early house, notably Bam Bam's warped take on it. "Jusamin", meanwhile, is an equally stark groove but dubbier and looser, in an android sort of way. Neither side is going to earn points for tuneful accessibility but both have a spiky originality that summons up the vibe of dancing alone, possibly in a dream, on a space station far, far from any other human beings.
Truckfighters V (Fuzzorama/Century Media)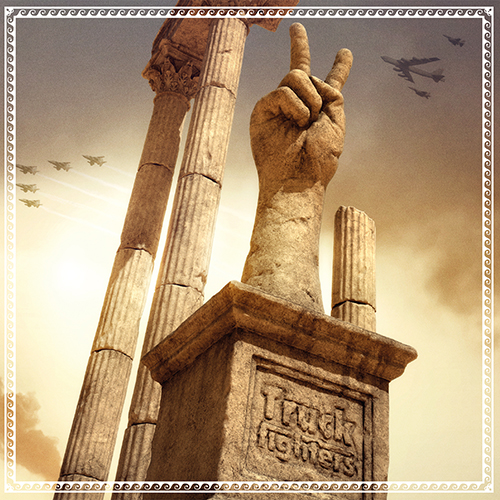 Truckfighters are three guys who hail from the central Swedish town of Örebro. They make music that owes a debt to mid-period Queens of the Stone Age but, increasingly, especially on this, their fifth proper studio album, to stoned-out psychedelic early Seventies rock. Songs such as "Hawkshaw" showcase a band who could hold their own with the finest blues-rock technicians as well as chart-bound, melodic heavy rockers, but who choose to smear everything in amp-busting fuzz. It's a fine sound. The album comes on single vinyl in triple gatefold with a poster of its monolithic rock 'n' roll cover. As the 2011 documentary film Truckfighters made clear, the trio are, individually, ordinary guys with day jobs and families but, once they join forces as Truckfighters, they transform into narc-grunge, stadium-potential behemoths.
Joe Fox The Acoustic Alley Sessions (Blue Flowers)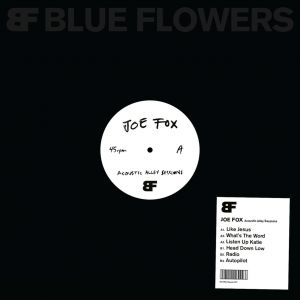 This one arrived by motorcycle courier which, given how far theartsdesk on Vinyl is based out of London, shows some commitment on the part of its distributors. Then again, we know Joe Fox has potent backers as he appeared on A$AP Rocky's album last year, alongside Kanye West, Mark Ronson and the like. Word is that A$AP Rocky discovered him busking on the streets of London in the middle of the night and asked him to come to the studio. The Acoustic Alley Sessions is a six-tracker on basic white label, featuring acoustic guitar and Fox's plaintive voice, which comes in somewhere between Smokey Robinson and a strident Bob Marley. The songs have something of the Sixties-Seventies singer-songwriter about them, maybe a hint of Cat Stevens but more modern, and that Amy Winehouse way of bringing an old style bang up to date. The EP is clearly a taster for a musician who has raw talent, and singing lines such as "You lost it all in an alleyway/A filthy debt but that's the price you pay/You should have kept your head down low", he also seems a pensive, worldly soul in a young person's body. One to watch for 2017.
Various Marcel Dettmann: DJ-Kicks (Studio !K7)
Marcel Dettmann is a German techno don, one of those guys who's been loving and playing stark machine sounds for a quarter of a century or more. He was playing Berghain in Berlin, the ultimate techno destination, before it was even called Berghain. Now, on double vinyl on gatefold, he drops his selection for the DJ-Kicks mix-compilation series, an entity that's been going since 1993 and maintains its status as one of the key vetting stations of electronic music. Techno is a strange beast. So much of it is faceless and doesn't really work unless it's being mixed by expert DJs in a club, festival, rave or house party. Dettmann, however, has chosen a selection that's dark-toned and sometimes pounding but also characterful and listenable; tunes such as his tribalistic, clattering edit of Psychick Warriors of Gaia's "War Chant", the zany electro of Das Kombinat's "Waschmaschine" or the scuttling, captivating minor key grind of his own and Wincent Kunth's "Possible Step". For fans of stern robot electronics, his selection is a treat.
Mammoth Weed Wizard Bastard Y Proffwyd Dwyll (New Heavy Sounds)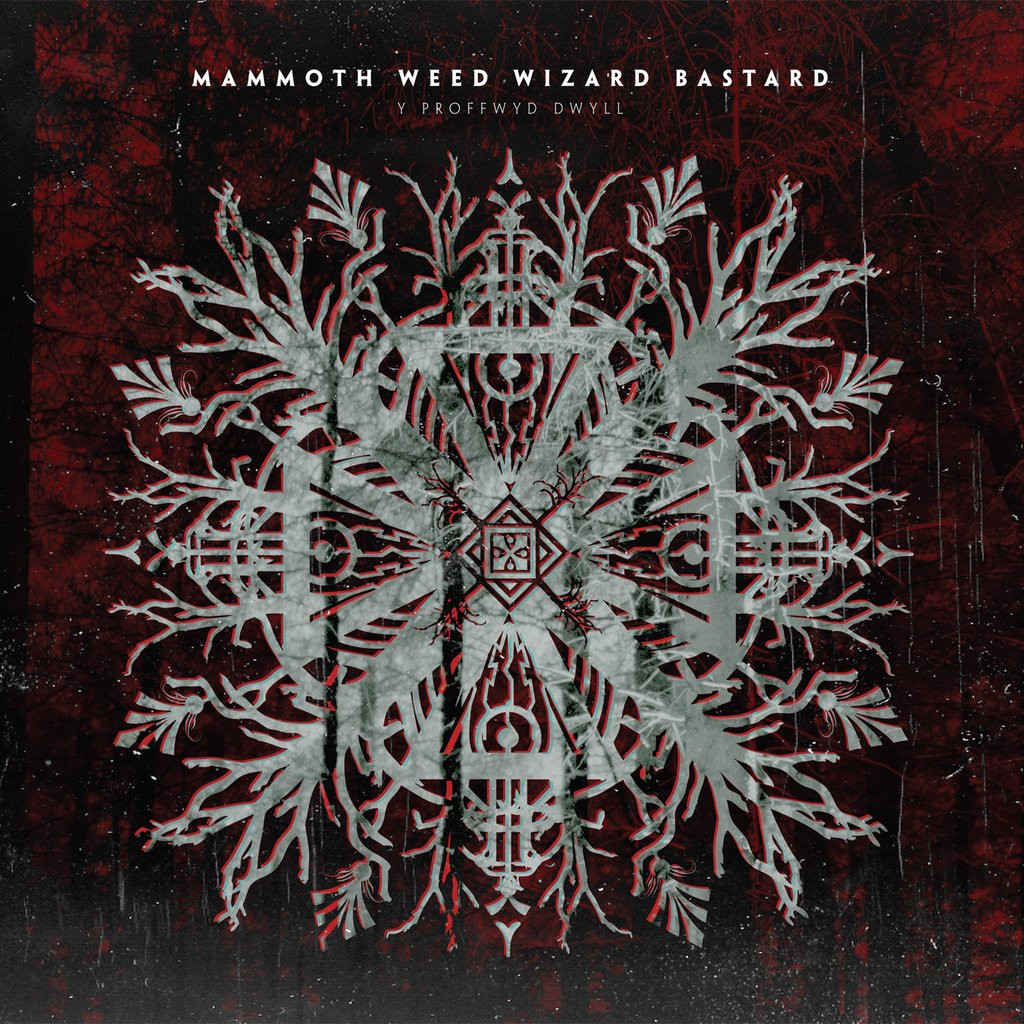 Arriving on very pale green-grey transparent single vinyl in band photo-laden gatefold, the second album from brilliantly-named Wrexham doom metal four-piece Mammoth Weed Wizard Bastard, blows the doors off its genre. For sure, the sludgy riffs are there, but so are a couple of Moog synths and, more importantly, the witchy, ethereal vocals of bassist Jessica Ball. The latter, run through some serious echo effects but still melodic, dramatically change the end effect of the music, giving its innate surliness a counterpoint of beauty. Consisting of four songs, most of them coming in at around the eight- or nine-minute mark, Y Proffwyd Dwyll (Welsh for "False Prophet") is a striking, experimental adventure that deserves exposure outside the niche stoner metal market. With the right team backing them, Mammoth Weed Wizard Bastard could become massive.
Bill Baird Summer is Gone (Talk Show)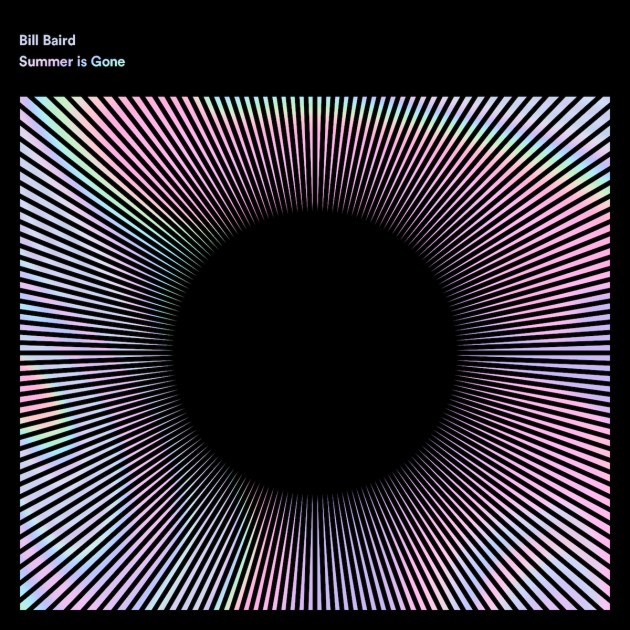 Bill Baird's fourth album under his own name arrives on transparent vinyl in black lyric inner sleeve, and is mastered to vinyl with rich, reverberating depth. It's music imbued with modern classical training, ensemble chamber music underpinned by pop architecture. Baird, from Austin, Texas, first achieved profile with his Sound Team and Sunset projects, then moved to California a few years back to study advanced experimental music at university. The further education has clearly payed off. Summer is Gone is a polite album, but marinated in longing sadness, its amalgam of cellos, harp, vibraphone, sax and electronics resulting in music that softly persuades, like Philip Glass in mournful mood, with Baird's occasional lyrics adding pithy doses of doomed reality, especially on "Life's a TV Show" which boasts the lyric "Life's a TV show where you already know the way it ends – reruns of Friends". Baird's music is a crafted and subtle but also agile and alluring.
Josefin Öhrn + The Liberation Mirage (Rocket)
With their band name a tribute to a passage from The Tibetan Book of the Dead, that root text for Sixties lysergic exploration, you'd be right in assuming that female-fronted Swedish band Josefin Öhrn + The Liberation would be bathed in psychedelia. While they like a good blast of shoe-gazey noisiness, as on songs such as "Looking for You", of equal importance is a precise Motorik rhythm section that underpins everything, and an innate ability to construct a catchy song. "Sister Green Eyes", meanwhile, has a Velvet Underground moodiness about it. For all the hiss, squall and mantric pacing, Josefin Öhrn + The Liberation, like Lou Reed and John Cale's seminal outfit, are actually an accomplished pop band in disguise, as may become clearer if their career blossoms.
Baltic Fleet The Dear One (Blow Up)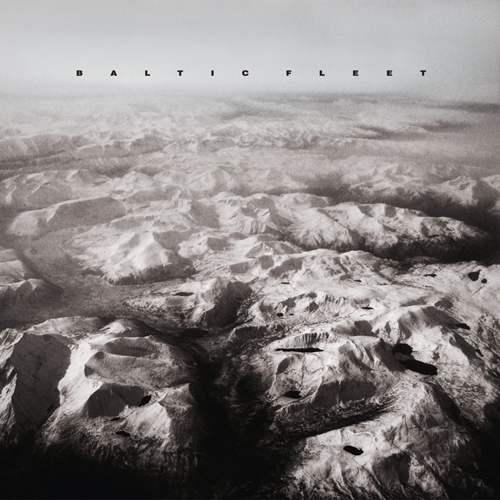 Baltic Fleet is sometime Echo & the Bunnymen keyboard player Paul Fleming, and The Dear One is his third album. Where his last album was somewhat tough-edged, with a mechanised post-punk grit in places, this time his instrumentals achieve a punchy electro-pop thrust, particularly on "Tuns". The Dear One is a concept album based around the early 19th century Pennine diaries of James Darlington but, in fact, you don't need to even know that to thoroughly enjoy this synthesiser-led journey. It has a band feel about it and never noodles when it can hit home with feisty keyboard motifs and a lively backing track, even heading into techno-housey territory upon occasion.
D.D Dumbo Utopia Defeated (4AD)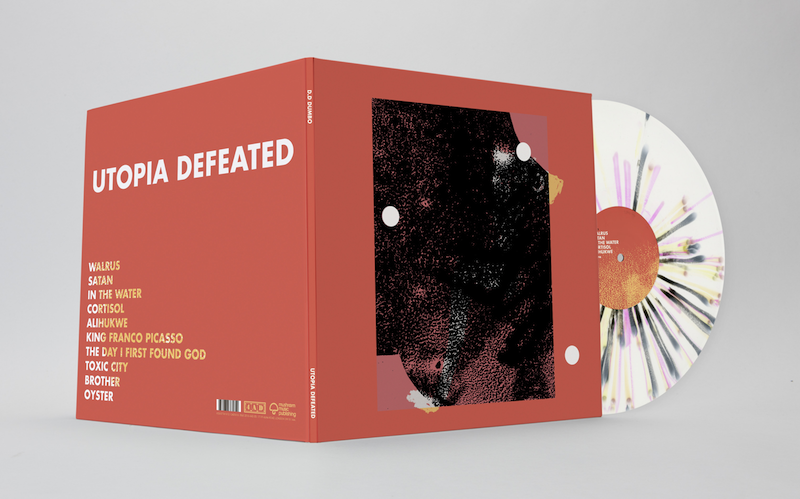 Remember how that massive Gotye hit "Somebody That I Used to Know" sounded a bit like Police-era Sting, reimagined for the laptop-tronic age? D.D Dumbo has similar Sting vocal tics going on. Like Gotye he – Melbourne producer Oliver Perry – is an Aussie, so maybe it's a Down Under thing. Utopia Defeated also has a hint of native Australian instrumentation to its electronic percussion, which Perry combines with clanging guitar to create a soundbed within which his songs are built. Coming on picture/lyric gatefold on single, colour-bespattered vinyl, it's a mixed bag. The best of it, for example the song "Walrus", has a wobbly pop charm. Think So-era Peter Gabriel updated and given an additional electronic boost. It's not all to my taste, as it drifts too close to an FM radio soft-rock feel in places, but it's often saved somewhat by the songs' fanciful subject matter – spirituality, geography, aliens – and the fact that it doesn't quite sound like anyone else.
ALSO WORTHY OF MENTION
Seven Impale Contrapasso (Karisma): Prog madness that contains moments that are brilliantly driving and unhinged. If the whole thing was up to the twisted theatre of pounding opening track "Lemma", wherein operatic freakery blends with grinding riffage, it would truly be a great album. The duo of "Convulsion" and "Helix" are also mighty impressive, with flickers of King Crimson's unpredictable attack about them. Coming on two records in a lyric-laden gatefold sleeve, with a great cover, the second album from this Norwegian six-piece should be sought out by anyone who wants to hear how Seventies-style prog, given the correct dosage of imagination, can be heartily reinvigorated.
Wholly Martin Beautiful Night (Karisma/Apollon): This obscure band, hailing from the Norwegian harbour town of Grimstad and fronted by one Helge Martin Framnes, put out their debut album in 2004 and haven't been heard of since. They deal in growled, downtempo midnight blues, somewhere between Leonard Cohen and Tom Waites, but with fuller-bodied rock production than either of those two usually muster. Backed by ghostly chorus and occasional quiet brass, Framnes lays out his characterful word-paintings in supremely gravelly tones, with just the right amount of theatre. Single vinyl in gatefold with lyrics on.
Saint Etienne Foxbase Alpha (Heavenly): 25th anniversary re-release for a 1991 indie-dance classic. The crossover between rave culture and indie, as the Eighties turned into the Nineties, is usually remembered via Happy Mondays, The Stone Roses and Primal Scream, bands who fired out epochal singles ("Hallelujah", the "Wrote for Luck" remixes, "Fools Gold", "Loaded"), but so did Saint Etienne, whose cover of Neil Young's "Only Love Can Break Your Heart" arrived in the Spring of 1990 and is one of the definitive singles of the period. Since they weren't actually a proper band at that point, but two studio-dabbling writer-DJs, Bob Stanley and Peter Wiggs, it took them a moment to add singer Sarah Cracknell, and put an actual album together, but it stands up well, a very English, enjoyably twee, faintly lysergic, thoroughly Balearic, groove-along that is, in fact, quite a bit better than this writer remembered it. On single vinyl with picture inner sleeve.
Insomnium Winter's Gate (Century Media): This is quite a thing. Coming on gatefold lyric sleeve, it's a wonderfully grandiose 40-minute melodic death metal fairy tale. Veteran Finnish band Insomnium, fronted by the puke-gargle vocals of frontman/bassist Niilo Sevänen, musically assay a short story he's written. This comes with the album as a 16 page 12" x 12" booklet and is a Viking medievalist saga in miniature, all snow-swept villages, mountains, rugged, masculine bravery and mythic beasts, interspersed with moments of thoughtfulness. A typical passage: "Today is the first day of Slaughter month: the first day of Winter. But I will not return home empty-handed." Winter's Gate is symphonic in scale, more tuneful than it has any right to be, and I can only admire its attempts to do something gigantic where so many bands aim so feebly low.
Neil Cowley Trio Spacebound Apes (Hide Inside): Neil Cowley resides in pop's shadows. He's had a long, successful career but most people haven't heard of him. His Trio have melded jazz with crossover tunefulness with a fair degree of success but he's probably best known for playing piano on Adele's "Hometown Glory" and "Rolling in the Deep". Once upon a time Cowley recorded as Fragile State, playing downtempo electronic material and the sixth Trio album harks back to that but is less noodly, more widescreen, ambitious and, eventually, successful. Recorded with Brian Eno associate Leo Abrahams (whose own solo fare has been admired on theartsdesk on Vinyl), Spacebound Apes is a journey that flows, riding amongst tides of effects where necessary but also happy to strip back to a basic jazz unit, as on the track "Governance". It may, upon more extended exposure than I've had time to afford it, prove to be the Neil Cowley Trio's most satisfying work so far.
Jupiter Okwess Troposphere 13 (Zamora Label): Jupiter Bonkodji came to some prominence via Damon Albarn's Africa Express project and via the 2006 documentary Jupiter's Dance, about the Congolese music scene. This mini-album, themed very loosely around his nation's space programme, has real contagious bounce to it, most especially on the hypnotic, catchy "Musonsu", one of the numbers that features Albarn on keys. Nick Cave cohort Warren Ellis also puts in an appearance on a couple of tracks and the whole album emanates a subtle but effective awareness of western pop musical structure. Arriving on white/grey vinyl these six tracks bubble with modern Afro-funk energy but if you drop the needle on just one, it should be "Musonsu".
Emmylou Harris Red Dirt Girl (Nonesuch): During the latter half of the 1990s, as was well-documented recently by a BBC Four documentary, Emmylou Harris hooked up with Dolly Parton and Linda Ronstadt for a series of albums. It must have boosted her confidence because 2000's Red Dirt Girl is the first album of her career to be packed with her own songwriting, and she won a Best Contemporary Folk Album Grammy for her efforts. To my ears, the mellowness and mournfulness is too untrammelled and doesn't, eventually, have the power of 1995's Wrecking Ball, her magnificent previous solo album. It is, nonetheless a polished, heart-on-sleeve exposition by one of country music's most serious and talented perennials. Comes on two discs with a 12" x 12" lyric insert.
The Paradise Bangkok Molam International Band Planet Lam (Kartel): Second album from Thai six-piece who combine their local musical styling (the Molam of their name) with more than a smidgeon of western dub influences. The latter come from the mix-down by London reggae DJ veteran Nick Manasseh who helps out on production. What he adds, however, isn't overpowering so the overall impact is deftly funky, albeit at a very easy-going pace. What the album does, in essence, is mostly keep a groove at the core of proceedings. This makes it more easily approachable to western ears, and the whole thing should be easily digestible for fans of late night head-nod electronica and the like.
The Lemon Twigs Do Hollywood (4AD): LA sibling duo The Lemon Twigs' agenda seems to be to glue together the kind of choruses that hail from old Phil Spector numbers, but mingling that with a quirked out prog rock ethos of sudden changes of pace and key. The whole thing comes on like melodic Eighties mentalists, Cardiacs, channelling the Electric Light Orchestra, a hyper-activity of genre-twitching melodic barrage. The end result is for those with a sweeter tooth than me but there's no denying that it's impeccably constructed and intriguingly off-the-wall.
Kronos Quartet Pieces of Africa (Nonesuch): Timely re-release for the eternal Seattle/San Francisco modernists' 15th album. Timely, in that its embrace of eight pieces by African composers has a contemporary feel, running the gamut from the Middle Eastern-sounding "Saade" by Moroccan Gnawa maestro Hassan Hakmoun, through the percussive drive of "Wawshishijay", composed by Ghanaian World music progenitor Obo Addy, and on to the gentle contemplative strings of South African classical minimalist Kevin Volans' "White Man Sleeps (Part IV)". Comes on double vinyl with 12" x 12" art/info insert and is just the thing for anyone who wants to wander about the borders of modern classical without tipping into discord.
SunPalace Raw Movements/Rude Movements (BBE): Back in 1981 Mike Collins was guitarist with rising Brit-funk outfit Light of the World. Together with the band's keyboard-player, Keith O'Connell, he recorded a jam with a brand new piece of kit, the Roland CR78 drum machine. Initially entitled "Raw Movements" and later remixed, extended and released as "Rude Movements", it trickles along at a sedate pace by the standards of today's dancefloors and is smeared with jazz-funk smoothery but, nonetheless, there's still something of the relentlessness of Kraftwerk's "Trans-Europe Express" about the rhythm, topped with sunshine vibes that are very Eighties Ibiza. It was discovered early by key players in the development of electronic dance music, David Mancuso at The Loft, Larry Levan at the Paradise Garage and Frankie Knuckles at The Warehouse. It is well worth revisiting. Comes on double vinyl with the whole story laid out on the gatefold sleeve. One record is the original EP, some of which sounds remarkably like The Style Council, with whom Collins later worked, and the other is a collection of contemporaneous mixes.
Bonfire Nights Entopica Phenomica (Holy Beatnik): London-based Aussie outfit Bonfire nights recall the period when the Eighties turned into the 1990s and parallel to the rise of rave culture was a wave of opiated, fuzzed-up pop-noiseniks who arrived in the wake of Spaceman 3 and Loop. Termed "shoe-gazers" by the music press of the time, the likes of Ride and Slowdive combined dissonance and feedback with a canny sense of melody: Bonfire Nights, whether accidentally or on purpose, take a similar path. They also have a really tasty way with a tune and their debut album is accessible, with songs such as "Hearts to Blame" recalling Darklands-era Jesus & Mary Chain, which is no bad thing.
Jonathan Uliel Saldhana Tunnel Vision (Silo Rumor): There's underground experimental and there's underground experimental, and Portuguese sound-artist Jonathan Uliel Saldhana is at the pushing-the-boat-out end of the spectrum. The avant-garde credentials for his latest album are impeccable. It is a rejig of the soundtrack for a John Zorn-produced, non-narrative, post-apocalyptic sci-fi DVD of the same name and was recorded in tunnels and underground spaces around the city of Porto. The idea is that the cave-like recording environment adds to its dub dimension and, indeed, its scuttling, shuffles, scraping soundscapes and ghostly tones to some degree fulfil that idea. It brings to mind horror rather than science fiction but its art installation atmospherics hold a certain fascination.
Ultimate Painting Dusk (Trouble in Mind): The third album from the London indie band signed to Chicago's Trouble in Mind Records, a label that's been going for seven years despite having a roster of a billion bands you've never heard of. Or, at least, I haven't. Respect for that. Dusk is a carefully crafted affair, wherein classic old school indie's lo-fi jangle has been given a polish and a tint of Byrds-ian country class. The overall ambiance, however, is still akin to The Pastels, Camera Obscura, The Delgados and their ilk, with thoughtful lyrics, sweet tunes, and a faint broken-hearted sense of hopelessness. Fans of Belle and Sebastian and similar may find much to enjoy in these two sides of vinyl in pink inner sleeve.
Big Top Heartbreak Deadbeat Ballads (Two Bob): Unsure of the background on this one. It has the vibe of a self-produced micro-release and sounds like a cut-price Joe Strummer shouting out Nick Cave-ish observational poetry, flavoured with the guttersnipe stylings of Nikki Sudden and the like. Combining scuzzy blues twang and Vaudeville piano, it's hammy but spun through with beatnik romance. The man behind Big Top Heartbreak is called Scott Lavene and, while I'm not sure he's found his eventual medium in this music, words are clearly his forte. He weaves them deftly and in a manner that suggests we will hear more from him.
Romare Who Loves You (Ninja Tune): 12" single from Brit disco collagist Archie Fairhurst. Romare has majored, over the course of two albums, in deconstructing dance music styles, mostly house and disco, in a way that's clever but also, just about, keeps a foot or two on the dancefloor. His latest 12", however, is aimed squarely at clubland, indeed it's a DJ tool as much as one for casual listeners. "Who Loves You?" is warm and funky but both sides here aren't aiming for the demographic that wants a song, they're aiming for the pulse of the night.
Has a spiky originality that summons up dancing alone, possibly in a dream, on a space station far, far from any other human beings
Share this article