Singles & Downloads 13 |

reviews, news & interviews
Singles & Downloads 13
Singles & Downloads 13
From Wiley to Arctic Monkeys via Slugabed, 10 tunes worth attending to
At one level the day of the single is gone - the 7-inch, the CD, the physical format - and yet, at another it's more relevant than ever. Sure, any track can now be downloaded from an album and hit the charts but singles, downloads - chosen representative songs - still give the best snapshot of what an artist is capable of. With this in mind, theartsdesk gleefully tucked into the latest batch of releases which includes Depeche Mode, Arctic Monkeys, pop, rave, folk and a whole lot more besides.
Wiley, Numbers in Action (Big Dada)
Sometimes it's hard to separate tracks by the jester-king of British grime, as his endless pile-up of official and unofficial releases combined with his flow of Twitter commentary blur into one long stream of consciousness. But once in a while, he seems to stop pinballing off the walls for long enough to make a tune so catchy it leaps out at you and grabs you by the throat. This is one of those: nothing more than a bouncing drum beat and Wiley's disarmingly cheeky rap, but everything about it is just so crisp, so complete that it's impossible to ignore and just as hard to forget. A largely instrumental remix by Toddla T and Roska – aka Toddska – proves how perfectly British music can still collapse hardcore club music intensity and accessibility together, too. AND for once, a man renowned for never turning up to his own video shoots has managed to do it and got a corker of a promo clip. (JM)
Watch the video for "Numbers in Action"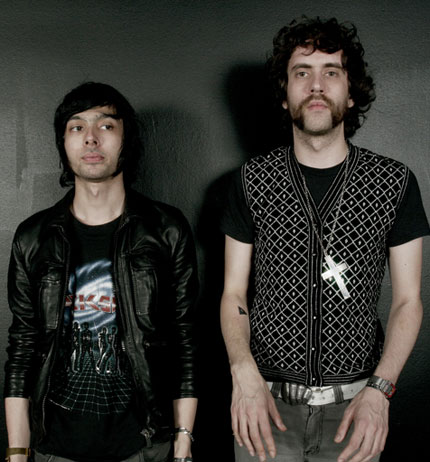 Justice, Civilization (Ed Banger)
All is no longer quiet on the Justice front. This is the first salvo in a couple of years from the Parisian twosome who, almost single-handedly, convinced large swathes of Middle American youth that dance music wasn't "fag music". The sight of two hairy men wearing leather jackets and hammering out dirty synth riffs the size of Siberia in US stadiums did the trick. "Civilization" takes it to the next level and ties its colours firmly to the mast of proggy but opulently produced Seventies and Eighties FM radio rock – think Blue Oyster Cult via Daft Punk. It's a bit mad on the face of it but I reckon Justice might pull it off. I hope they do as it could put an end to the hideous Euro-cheese that Americans (J-Lo, Chris Brown, etc, ad infinitum) now deludedly embrace as rave-pop. (THG)
Watch the magnificently OTT video for "Civilization"
Albert, Albert EP (Studio Rockers)
"Post dubstep" they call it. Or is it "future garage"? It might as well be a genre called "gumpitty nectarine" for all the good it does anyone not immersed in underground electronics. It's a shame that the micro-genre game seems to be popular now, as it might put casual listeners off delicious records like this Danish beauty. On all four tracks, the sparse beats scamper about like the track title "Can't Lie Still" perhaps suggests – but the real momentum comes from the lusciously undulating waves of bass, which are accented by perfectly placed single organ notes here and there to create grooves that never resolve but don't need to. It's a simple but distinctive formula, which is actually no small feat. (JM)
King Creosote & Jon Hopkins, Bubble (Domino)
From the duo's Diamond Mine album, "Bubble" is the sonic equivalent of a cuddle amid confusion. Fence Records figurehead and songwriter Kenny Anderson – King Creosote – musters a love song that has heart-breaker written all over it. He clinches it with a plaintive vocal but rather than rough'n'ready folk instrumentation, Brian Eno collaborator and film soundtrack composer Jon Hopkins carefully embeds the song in a gentle glitchy electronic soundscape that fits it perfectly. The result is a calm, sweet, sad number that twinkles along, coasting the edge of delicate quiet. It's an ambiguous love song about comfort and facing troubles, although it's unclear whether it's sung as an apology for causing hurt or just from one who cares, but this only increases its beguiling potency. (THG)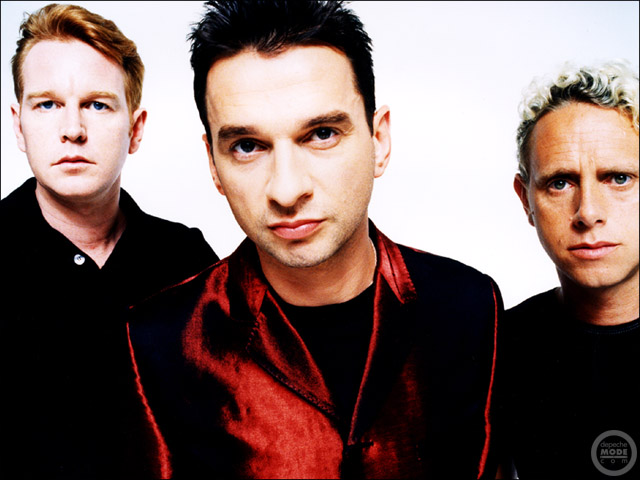 Depeche Mode, Personal Jesus 2011 (Mute)
There were about a dozen remixes off each track on the Violator album when it came out in 1990, so why not a few more now? "Personal Jesus", we all know by now, is brilliant – like DM's best work, a perfect storm where teenage poetry and genuine profundity become indistinguishable – and so it can take a fair bit of manhandling. Having said that, the "pumping" dance mix by Eric Prydz is pretty gruesome, and Scandi pop mega-producers Stargate create more a mall background-noise delivery system than any kind of aesthetic response to the original track. But Alex Metric adds some real 21st-century cyborg muscle while keeping the original's spirit intact, and Mark Ronson teams up with Duran Duran's Nick Rhodes as M.A.N. to create a gloriously overblown time-signature-shifting electro version that reminds you, cheeringly, that there is still room for preposterous weirdness at the heart of the mainstream. (JM)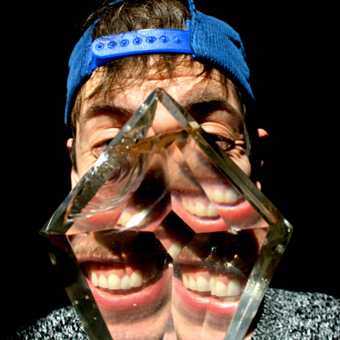 Slugabed, Moonbeam Rider EP (Ninja Tune)
This EP is filled with wonderful pieces of instrumental electronic music. While firmly immersed in recent technological innovations in bass production, there's much here – particularly the title track and "Heck Flea" - that may appeal to fans of Musique Concrete or the work of the BBC Radiophonic Workshop. Sweet trebly synth tunes are surrounded by wibbly bizarre sounds, touched with quirked silliness in the best way. A word like "dubstep" can be a useful touchstone for this sort of thing but can also seem off-putting if potential listeners perceive themselves as outside a trend. Music such as this, while running parallel to dubstep, requires no scenester apprenticeship. Put simply, if you fancy steeping your brains in vibrantly unhinged sci-fi electronic trickery, Slugabed will make you smile. (THG)
Robert Miles, Thirteen Remixes (Salt)
Robert Miles's recent music is – and sounds like – a millionaire's folly. Having made a fortune from hyper-commercial dance hits in the mid-1990s, the Italian producer has been able to effectively retire to Ibiza and create lengthy, sparklingly produced psychedelic rock jams to his heart's content. His surprisingly enjoyable Thirteen album is full of these, and here he stirs in a little of his dance past on three long reworks of tracks from that record. Its over-polished, noodling, doodling sounds should be appalling in their self-satisfaction, but actually the sense that Miles truly doesn't give a shit what anyone else thinks comes over nicely, and though the idea of elongated guitar solos over the glossiest of dance beats might sound grim, this is strangely easy to luxuriate in. (JM)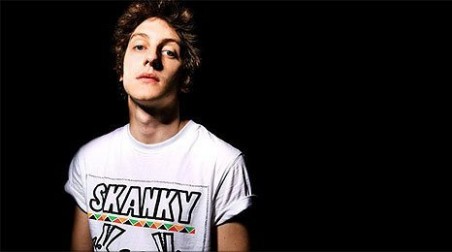 Toddla T, Take it Back (Ninja Tune)
Just noticed this is on Ninja Tune. After narrowing down a field of around a hundred songs to five, this is the second one I've chosen on the label. For a moment this gave me pause for thought but then, what the hell, if Ninja Tune can deliver the goods, so be it; they remain hot so let's show them some love. This, however, is not one of their sonic experiments like Slugabed (reviewed above), this is, quite simply, one for the old-school rave massive. It's an unashamed and joyously effective homage to the kind of breakbeat rave classics that used to zip into the Top 10 two decades ago, the likes of Shades of Rhythm, Slipmatt & Lime and so on. It's all here – the Dino Lenny-esque Italo-house piano riff, the sped-up hip-hop break, all topped with Nineties R&B star Shola Ama taking the Rozalla spot with a fine euphoric and melodically sweet hands-in-the-air vocal. Chooooooon! (THG)
Watch the video for "Take it Back"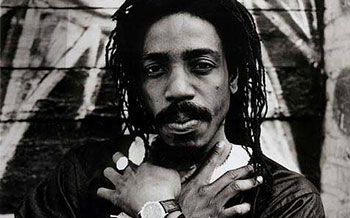 Earl 16, Manasseh & Mungo's Hifi, Reggae Music (Reggae Roast)
Classic reggae is, as ever, alive and well in all sorts of unusal places. The main track here, produced by London sound system Manasseh, and sung by roots veteran Earl 16 (probably best known to mainstream audiences for appearing on Leftfield's Leftism album), is completely lacking in innovation, and all the better for it. The combination of the magisterial and the jaunty that comes with grooves like this is incredibly hard to nail, but producers and singers are past masters and make it sound easy and fun. The real gem, though, comes with the dubstep rework by Glasgow sound system Mungo's Hifi. It sounds rubbery but practically planetary in its scope, the throb of its bass like a law of nature making itself felt and the swooping electronics as 21st century as 21st century can be. (JM)
Arctic Monkeys, Don't Sit Down 'Cause I've Moved Your Chair (Domino)
Arctic Monkeys' first two albums combined the poetic Northern flare of John Cooper Clarke with a spiky ragged punk drive. Their third was an admirable attempt to do something different, hanging out in the south California desert and expanding their sonic palette, a move that wasn't completely successful but showed a band keen not to repeat themselves or become formulaic. The new single does something different again with lyrics that self-consciously emulate the whacky surrealist psychedelia of late-Sixties rock - a reference only emphasised by the video. Unfortunately the song, with its twangy garage riff and heavy rock production, is simply not memorable enough to carry it off. The whole thing passes without drama - not good for a rock band. It sounds like they're having fun, mind, but it lacks the taut urgency that was Arctic Monkeys' strongest suit. (THG)
Watch the video for "Don't Sit Down 'Cause I've Moved Your Chair"