Reissue CDs Weekly: R Stevie Moore, Foxy R&B, Looking Good, A Certain Ratio |

reviews, news & interviews
Reissue CDs Weekly: R Stevie Moore, Foxy R&B, Looking Good, A Certain Ratio
Reissue CDs Weekly: R Stevie Moore, Foxy R&B, Looking Good, A Certain Ratio
America's prolific DIY hero, Chicago blues, Sixties girl groups and Eighties dance from Manchester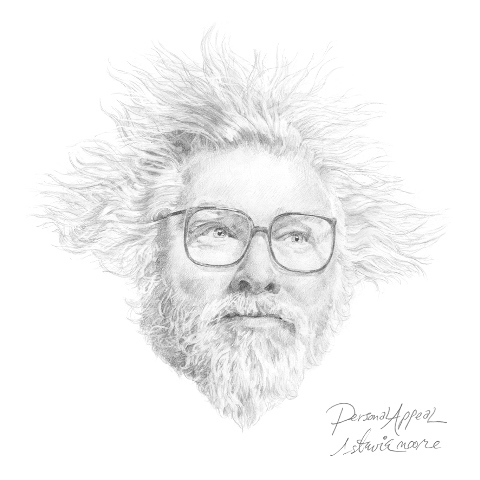 R Stevie Moore: Personal Appeal
It's a brave person who whittles down the output of R Stevie Moore to one CD. Since 1969, he's made at least 175 albums, a significant proportion of which he committed to cassette tape. There are also a similar amount of singles, live albums and collaborative efforts. Handily, the British label Care in the Community has taken up the challenge and, instead of releasing a compilation which darts off all over the place stylistically, has issued a disc which unfolds as a unified album. No mean feat considering that the tracks on Personal Appeal originally appeared on cassettes between 1973 and 2001.
Notwithstanding a brief dance with cult fame in mid-Eighties France, interest in Moore is running at an all-time high. His home-recorded music is the single most important influence on Ariel Pink, and it's doubtful that the chill-wave types who arrived in Pink's wake could have existed without Moore's example. At 61 he has become an unlikely posterboy for a generation of DIY musicians. Seen on the next page, Arnaud Maguet's documentary I am a Genius (and There's Nothing I can do About it) encapsulates Moore's world impeccably.
The musical logorrhoea suggests Moore's music might be inaccessible or wildly experimental. It isn't. Brought up in Nashville and with a session musician father, his influences are mainstream. The Beatles are amongst his favourites. Despite the occasionally murky sound quality, Personal Appeal's psychedelic pop is melodic, quirky and hugely enjoyable. If he'd been so inclined, in the late Seventies Moore could have carved a niche akin to that of XTC. The unsettling "The Picture" (from 1978) sounds like Kevin Ayers at his most intimate, while "I've Begun to Fall in Love" (1975) is The Beach Boys' "Caroline No" reflected in a very misty mirror. "Man Without a Purpose" (2001) submerges Todd Rundgren's "International Feel" underwater. At times, this seems like a lost Super Furry Animals album. As a window into this eccentric artist's world, Personal Appeal is valuable. It's also great fun.
Various Artists: Foxy R&B – Richard Stamz Chicago Blues
Chess Records may have been where Chicago's blues musicians looked when they wanted to get into the shops, but it was Richard Stamz's show on WGES which aired them on the radio. A colourful self-publicist, Stamz styled himself his "Royal Highness Richard Stamz, the Crown Prince of Disc Jockeys". In his crown and robes, he brandished a sceptre. His TV show, Richard's Open Door, had a black audience dancing to live music. He also had a collection of record labels, Paso, Foxy and Queen, which this well-annotated, superbly packaged comp draws from. There are no celebrated names, but Foxy R&B is an engaging stew of Coasters-influenced R&B, upbeat vocal cuts and dancefloor-friendly blues. The Freddy Robinson Orchestra's "The Buzzard" from 1961 is a superb organ-driven instro and perfect for a late-night shuffle. "Way Out, Baby", a 1961 single by Flora, belts along like Wilbert Harrison at his best. Chalk one up to this particular royal ruler.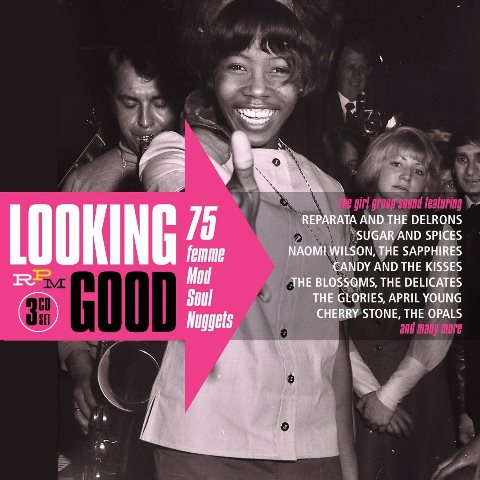 Various Artists: Looking Good – 75 Femme Mod Soul Nuggets
The knowns include The Three Degrees, Blossoms, Reparata & the Delrons and Candy & the Kisses. The unknowns include Flo Fay, Mary Moultrie and Audrey Slo. Yet it doesn't matter whether anything on this 3-CD, clam-shell box of American Sixties girl-pop is already familiar when so much of it is so good. Dorothy Berry's peppy, Phil Spector-aping "You're so Fine" holds its own against the driving "81" by Candy & the Kisses. The De Vons' "Someone to Treat me (the Way You Use to)" is a Northern Soul swinger with a Mary Wells bent. Although nothing here is a clunker, it's hard to see how Flo Ray's 1963 50s-styled doo-wop single fits the mod and soul part of the set's title. And the reason for the appearance of Millie (her of "My Boy Lollipop") on the cover but not on the discs is baffling, as is the presence of one British cut. But such mysteries pale when confronted with music this joyful. Looking Good is a winner.
A Certain Ratio: I'd Like to See You Again
When it was issued by Factory Records in October 1982, I'd Like to See You Again, the fourth album from Manchester's A Certain Ratio seemed like a cop out. They'd preceded it earlier in the year with the compelling, multi-layered Sextet. Whatever its New York and Latin influences, Sextet's polished, sometimes aimless follow up felt like a half-hearted embrace of the mainstream and, with its slap bass, a few steps too close to the Teflon-coated pop funk of Level 42. Time has been little bit kinder to I'd Like to See You Again and it does sound edgier these days, but it's still far from a great album. "Hot Knights" has an intriguing flavour of Afrika Bambaataa while "Show Case" eccentrically punctuates its busy percussion with vocodered vocals. With bonus tracks from singles – including the classic "Knife Slits Water" – this is the last word on an album which caught a band in flux.
Watch Arnaud Maguet's R Stevie Moore documentary I am a Genius (and There's Nothing I can do About it)