Reissue CDs Weekly: Everything But The Girl, Todd Rundgren's Utopia, WITCH |

reviews, news & interviews
Reissue CDs Weekly: Everything But The Girl, Todd Rundgren's Utopia, WITCH
Reissue CDs Weekly: Everything But The Girl, Todd Rundgren's Utopia, WITCH
The bedsit sound revisited, a bets-hedging Todd Rundgren and record collector-land found in the Zambian outback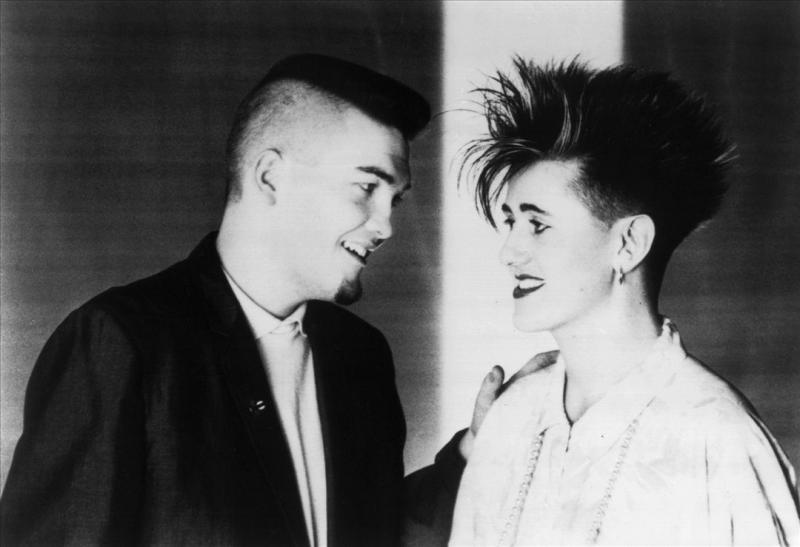 Everything But The Girl: subtle good taste
Can it really be nearly three decades since the release of Eden defined the quintessential bedsit sound? Everything But The Girl are somehow ageless, a reality underwritten by this bloody wonderful set of reissues which tells the story of their quietly immense contribution to intelligent Eighties pop. There is also a clear narrative of their early progress from the undergraduate balladeering of Eden (1984), embellished and politicised in Love Not Money (1985), thrown entirely over for Ben Watt's full-blown lush orchestrals in Baby, The Stars Shine Bright (1986) and reined in and deftly Atlanticised for Idlewild (1988). Then they went all electronic, but that's another chapter.
The agelessness derives largely from the extraordinary instrument that is Tracey Thorn's rich dark-treacle voice. In these first four EBTG outings she teases nuance out of often quite narrow melodic lines. But as the band's big-selling account of "I Don't Want To Talk About It" demonstrates, she can also sell anybody's torch song. The bonus CD (there's one for each album featuring B sides, outtakes, demos etc) on Baby, The Stars Shine Bright finds her aping Patsy Cline's western swing in "I Fall to Pieces". A version of Bacharach/David's "Alfie" makes overt Watt's long-standing commitment to mournful jazzy sevenths and aversion to bog-standard harmonic resolution.
It's fascinating too to hear the demo versions and BBC session recordings from Eden. It's hard to imagine the songs being any more stripped down. For the opposite reason there is pleasure to be had from hearing Baby, The Stars Shine Bright sans orchestra. Each retrospective comes with an informative intro essay from Thorn and Watt, explaining the whats and whys, whens, wheres and hows. Excluded, for example, is Watt's live version of "Always On My Mind", which they're "not crazy" about. His own plangent voice has its moments (in any other band he'd have been a shoo-in for lead vocals). Every booklet features Watt's snap of the slogan above the furniture shop in Hull from which they got the band's name. A rose by any other name would smell as sweet, but it's of a piece with EBTG's subtle good taste that two students alighted on a handle that would remain so apposite as they matured.
Todd Rundgren's Utopia: Live at Hammersmith Odeon '75

Kieron Tyler
Although the sound quality of this fascinating live CD is pin-sharp, it's lacking elsewhere. There are no liner notes and the personnel are not listed. Luther Vandross appears on backing vocals, a year after doing the same for David Bowie. The date of the show that's unearthed here isn't given. (It was 9 October 1975: Rundgren and Utopia's first UK concert.) Utopia's second album, the live set Another Live, was issued that month. The contrast between what Rundgren's prog-rock adventure was saying on their releases and what they were saying live at this important show is glaring. For the UK audience, there was no run-through of the 30-minute "The Ikon" from Utopia's debut album. A quartet of songs (including The Move cover "Do Ya") are reprised from Another Live, but Rundgren was backpedalling from (the frankly challenging) Utopia. Then-new stuff is leavened with familiar, earlier solo songs and The Nazz's "Open my Eyes". Instead of throwing his all in with Utopia, Rundgren was possibly hedging his bets. And doing some crowd-pleasing too.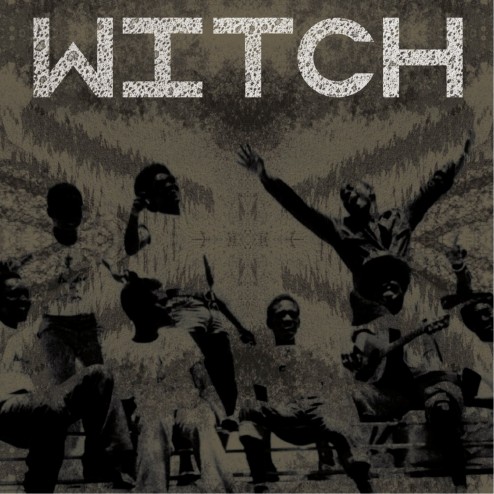 WITCH: We Intend To Cause Havoc!
Thomas H Green
This four-CD set is a heavy-duty trip to record collector land, in many ways as much of an adventure in its discovery and reissue as the actual music. In the Seventies the copper-rich but structurally flaky small African nation Zambia, until 1964 a British colony, had a flourishing local rock scene. Encouraged by records brought in by some of the 70,000 resident ex-pat Europeans, young Zambians formed bands and jammed. One of these, the excellently named WITCH - it was always shouted in capitals - had local success before disintegrating at the dawn of the Eighties. All members are now dead from disease except for lead singer Kangwa "Jagari" Chanda who was located by Eothen Alapatt, ex-manager of LA hip hop label Stones Throw, who tracked him down "bush mining" for precious stones in the Zambian outback. Together, with much difficulty and over a long period, they located all the band's music and have released this box-set with the story told in a booklet. It's a lovely package and intriguing, but the music takes a while to get going. The early material is fuzz guitar 'n' Hammond-heavy Stones pastiche without much bite, but by the time we get to the likes of 1975's "Lazy Bones" things have reached a snappy lo-fi Cream vibe. The real treats, however, are on the fourth disc where their house style blends with lovely African flavours, especially on the song "Janet". It requires perseverance to dig out the gems, but the extraordinary story makes it worth investigating.
Watch the video for "Each and Every One", from Everything But The Girl's Eden

Everything But The Girl are somehow ageless, a reality underwritten by this bloody wonderful set of reissues
Share this article