Reissue CDs Weekly: Eurovision 2015 |

reviews, news & interviews
Reissue CDs Weekly: Eurovision 2015
Reissue CDs Weekly: Eurovision 2015
Never mind the Finnish punk, the year Australia came to play is defined by musical sludge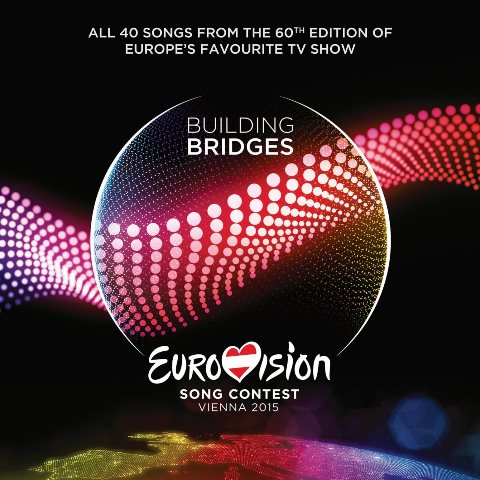 Various Artists: Building Bridges - Eurovision Song Contest Vienna 2015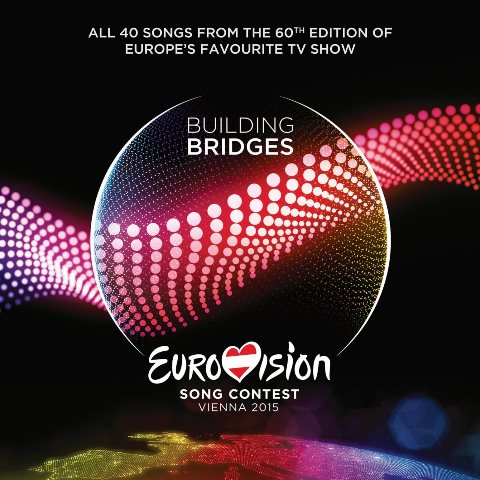 Various Artists: Building Bridges - Eurovision Song Contest Vienna 2015
Mind-bogglingly, Australia is a first-time entrant in Eurovision 2015. The nature of Europe may be a concern for some backwards-looking British voters in next week's election, but the inclusion of Australia in a competition organised by the European Broadcasting Union extends the remit of being European beyond even the wildest imaginings of foolish fringe politicians. The competition may be seen on Australia's TV screens, but is that any reason for them to perform? Apparently, it is.
The booklet with the double CD of this year's 40 entrants bears the text: "We thought it would be a good idea to invite some friends along to celebrate with us. We are very happy that our friends in Australia have accepted the invitation to compete as guests in the contest." So, assuming they make it to the final, on Saturday, 23 May in Vienna it's hello Australia and welcome to Europe.
This fatuity – at least long-time entrant Israel is kind-of in the orbit of Europe – of Australia's inclusion is set against the fact that bona fide Europeans Serbia are back after last year's absence. Bulgaria and Croatia are again this year not taking part. Nor is Ukraine. Russia of course is – with the pretty strong "A Million Voices" by Polina Gagarina. The contest may be a frippery, but after looking at its roll call it's impossible to brush the difficulties of modern-day Eastern Europe under the carpet.
Hearing the music on CD brings the opportunity to assess it as a group of songs rather than successive performances on TV. Unfortunately, listening to tw hours of this is headache-inducing. Almost all of the 40 songs set the musical bar so low it beggars belief anyone would want to show these clunkers off.
However, there is one real-world gem: the Finnish entrant. Pertti Kurikan Nimipäivät are a punk rock quartet (watch the video for their Eurovision 2015 song "Aina Mun Pitää" overleaf). Each member has a learning disability. They were the subject of the film The Punk Syndrome. Good on Finland for choosing the locally loved over a specially invented Eurovision-friendly piece of sludge.
It's soon clear this year's competition is indeed, in the main, defined by musical sludge. Genealogy's "Face the Shadow" (Armenia) sounds like an excerpt from an Andrew Lloyd Webber show complete with wobbly operatic bits. The same can be said, but with the wobbly operatic bits excised, for Elnur Huseynov's "Hour of the Wolf" (Azerbaijan) and Edurne's "Amanecer" (Spain). Both rely on the unimaginative songwriting-by-numbers trick of repeating a rising chorus to make their impact (cf the whole Coldplay catalogue). Other entries overhaul grandiose entrants from the post-reformation Take That canon: The Makemakes's "I am Yours" (Austria); John Karayiannis's "One Thing I Should Have Done" (Cyprus).
All of these are one or another sort of power ballad. Most feature over-singing (Edurne will need a long rest after belting out the overwrought "Amanecer"), which quickly gets very wearing on the ear. But of all the one-size-fits-all entrants, Nina Sublatti's "Warrior" (Georgia) sounds like a potential winner.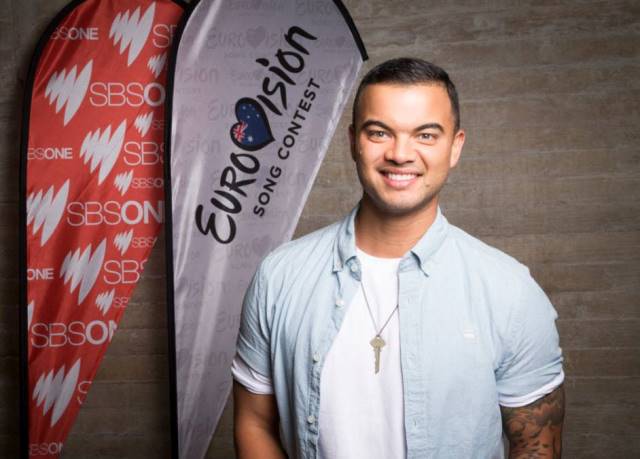 When it gets up-tempo, the songs are predictable and unmemorable. Uzari & Maimuna's "Time" (Belarus) has some interesting violin to offset its weak melody but is further undermined by the cynical inclusion of some handclap sounds designed to get the audience to join in. Ann Sophie's "Black Smoke" (Germany) is a shuffler watering Rita Ora down to the point of almost invisibility distinguished by some snatches of singing mimicking the jumps between notes that signpost auto tune. Interesting to see how this will be done live.
Considering it's their chance to build on the splash made by even being in the competition, "Tonight Again" by Australia's Guy Sebastian (pictured above left) – who won the first Australian Idol in 2003 – is thin gruel indeed. The sort of thing Ricky Martin might have rejected as too weak, it's lifted slightly by some "woo woo" vocal lines.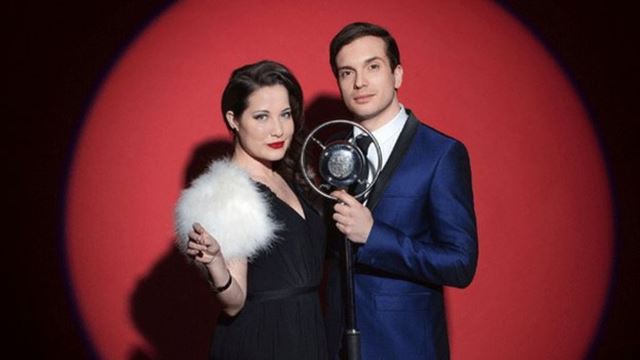 Beyond the extraordinary Finnish entrant, a few tracks stand out. Not because they are good, but because they eschew the templates. Anti Social Media's (good name) "The Way You Are" (Denmark) is Busted-style powerpop. Elina Born (who sings she is "lying naked and staring at the phone") and Stig Rästa's "Goodbye to Yesterday" (Estonia) has shades of Chris Isaak and Belinda Carlisle. Reliably, France's entrant, Lisa Angell's "N'oubliez pas", is a no-hoper but is a just-about charming slice of romance with too much Celine Dion in its make-up. Boggie's "Wars for Nothing" (Hungary) tries for import by beginning with the line, "do you know our world is mess", but soon wears out its welcome with a glutinous, overused ascending mass chorale. Our own Electro Velvet's "Still in Love With You" is tragically and truly awful (Electro Velvet pictured above right), but stands out as it's seemingly a bonkers tribute to Doop and Caro Emerald, both of whom are from the Netherlands (watch the video for this farrago overleaf).
Does Eurovision have to be so overwhelmingly ambition-free, anodyne and unmemorable? In adhering to templates, most entrant countries have sacrificed what it is that makes them unique. If musical diversity has no (or barely any) place and there is so little to distinguish one entrant from another, then why bother to have the competition in the first place?
Overleaf: watch the videos for Pertti Kurikan Nimipäivät's "Aina Mun Pitää" and Electro Velvet's "Still in Love With You"
Watch the video for Pertti Kurikan Nimipäivät's "Aina Mun Pitää", Finland's Eurovision 2015 entry
Watch the video for Electro Velvet's "Still in Love With you", the United Kingdom's Eurovision 2015 entry
Share this article