Reissue CDs Weekly: 10cc, Eric Clapton, Marc Almond, Johnny Thunders & the Heartbreakers |

reviews, news & interviews
Reissue CDs Weekly: 10cc, Eric Clapton, Marc Almond, Johnny Thunders & the Heartbreakers
Reissue CDs Weekly: 10cc, Eric Clapton, Marc Almond, Johnny Thunders & the Heartbreakers
Seventies art-pop in a box, smoochy Clapton, solo Soft Cell and New York scuzz rock
10cc occupied a strange place. Balancing cleverness and humour, pop and the musically complex with an archness that was never far, they nonetheless managed to fix themselves, limpet-like, to charts. As this, their first box set, amply makes clear, they were about more than the singles and well-known albums like The Original Soundtrack. The four CDs and DVD reveal 10cc as mad scientists whose inventions were more disciplined than the complex stew of ingredients would suggest.
Tenology – geddit: a typically 10cc-ish pun on phrenological head on the cover – takes the story from 1972 and the band's first hit "Donna" to 1992's "Welcome to Paradise" single. The first two discs cover the singles, the third draws from album tracks (cutting off in 1978), the fourth is B-sides and a couple of unreleased tracks, while the DVD compiles promos and BBC TV appearances. The smart hard-back book and the package are designed by Storm Thorgerson's StormStudios. The band's Eric Stewart has mixed the tracks. A proper box with a lift-off lid, this is treat for 10cc fans. For the less committed, it's still fascinating, enjoyable and an eye opener.
That phrenological head reappears on the cover of each disc, its segmented dome mapping 10cc's ingredients: Bob Dylan, Victor Borge, Doris Day, art college. Although there is nothing here from the quartet's pre-10cc days, the essay in the book briefly sets out their backgrounds. By 1972, Crème, Godley, Gouldman and Stewart has been through the music business and also had experience in graphics. Together, they were never going the be constrained by styles or genres. It is hard, though, to warm to "Deadlock Holiday", but unfamiliar songs like the "Fresh Air for my Mama" and "The Second Sitting for the Last Supper" leap out of the speakers. "I'm not in Love" remains arresting and amazing. In forcing a reappraisal of 10cc, Tenology more than does its job.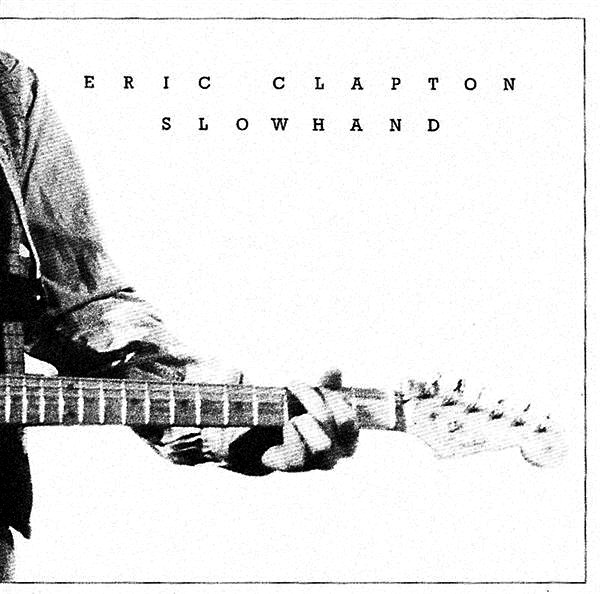 Eric Clapton: Slowhand 35th Anniversary Edition

Jasper Rees
Clapton was never smoochier than on Slowhand (1977), which took its title from his nickname. "Wonderful Tonight", inspired like George Harrison's "Something" by Pattie Boyd, occludes a jaunty musical thing he had going here with Marcy Levy (later one half of Shakespears Sister), who co-wrote/sang "Lay Down Sally" and "The Core". Ever eager to sponsor less wealthy songwriters, and roam the genres, Clapton tips his hat to JJ Cale (famously on "Cocaine"), Don Williams, John Martyn and Delta bluesman Arthur Crudup, who had died in 1974. The double-CD 35th Anniversary Deluxe Edition includes outtakes, three never before released; loveliest is "Looking at the Rain". The real bonus is a 14-song live set recorded at Hammersmith Odeon the week before they entered the studio, heavily freighted with Derek & the Dominoes blues – "Key to the Highway", "Further On Up the Road" and of course "Layla" (minus schmaltzy piano outro). Epic accounts of "I Shot the Sheriff" and, best of all, T-Bone Walker's woozy "Stormy Monday" featuring Levy give this collection real heft. Even more so if you get the four-disc/vinyl album Super Deluxe Edition.
Marc and the Mambas: Three Black Nights of Little Black Bites
Kieron Tyler
Although success was his in 1983 with Soft Cell, a frustrated Marc Almond wanted to express himself with something which could have been longer-lasting than the pop stardom he suspected would be fleeting. His side project Marc and the Mambas (also known as Marc and Mambas) allowed him to explore a fascination with Scott Walker, Jacques Brel, Lorca and Syd Barrett. The initial result was an album. Then the stage beckoned. This CD/DVD set documents one of the full band's rare live shows at London's Duke of York's theatre. Almond has written the liner notes. There was a (long-gone) fan club album of the shows, but this is not a reissue of that and instead draws from videos made at the theatre by Throbbing Gristle/Psychic TV's Peter Christopherson. The sound quality is muffled and the visuals are rather murky, but this entrancing and unique document renders these shortcomings irrelevant. The drama, the sympathetic string arrangements, the exotic, smouldering atmosphere and the beauty of songs like "Black Heart" and "Torment" make this a delight.
The Heartbreakers: LAMF Definitive Edition

Kieron Tyler
The Heartbreakers ought to have cleaned up. Arriving in Britain in late 1976 to tour with The Sex Pistols, Clash and Damned, they were built around ex-New York Dolls Jerry Nolan and Johnny Thunders. With members of one of Brit-punk's prime influences, they were close to royalty. But it went wrong. Thunders and Nolan are dead, the band toyed with changing their name to the more verité Junkies and Nancy Spungen arrived from New York on their coat tails to share her particular magic with London. And then there was the Heartbreakers' sole album, 1977's LAMF. The songs were brilliant and powerful, A-grade rock 'n' roll that swaggered. Their lyrics dealt with drugs, love and drugs. But LAMF sounded like crap. Muddy, with the sonic clarity of a wet sock, it did not represent the band. Thirty-five years on, the album is now one of four discs in this clam-shell box with the murk excised and sounding at its best. The other three discs collect alternate mixes, versions and demos. The band seemingly spent 1977 endlessly re-recording their repertoire. There's no debate about whether five versions of "Born To Lose" are essential. They manifestly are. With four cute button badges and an essay by Thunders' biographer Nina Antonia, this edition of LAMF rights sonic wrongs that should never have occurred in the first place.
Watch 10cc perform "Life is a Minestrone" on Top of the Pops