New Music CDs Round-Up 9 |

reviews, news & interviews
New Music CDs Round-Up 9
New Music CDs Round-Up 9
Including Choc Quib Town, Keith Jarrett, Tracey Thorn, and Teenage Fan Club
This month's most delicious sounds found by our reviewers include a return to form by jazz pianist Keith Jarrett and bassist Charlie Haden, new electronica/grime from Rude Kid, impressive debuts from Villagers and Hindi Zahra, and the latest from Band Of Horses, Tracey Thorn, Teenage Fan Club, Nina Nastasia, Konono No1, Bobby McFerrin and the Ipanemas. CD of the month is by the "lovely and kaleidoscopic"  Afro-Colombian band Choc Quib Town. Reviewers are Robert Sandall, Sue Steward, Howard Male, Graeme Thomson, Russ Coffey, Bruce Dessau, Thomas H Green, Marcus O'Dair, Joe Muggs, Peter Quinn, Alice Vincent and Peter Culshaw.
CD of the Month

Choc Quib Town, Oro (World Connection Records)

By Sue Steward

The name might sound like an attempted anagram, but Choc Quib Town are one of the exciting Latin American hip-hop fusionists currently up shaking the international dance scene. And CQT are three MCs - Tostao, Slow, and his sister, the fabulously talented hiphopper and singer, Goyo. Their name actually is an abbreviated ID for their home town of Quibdo, capital of the Pacific coast's Afro-Colombian population where both people and state are called Chocó. They call it "Africa inside Colombia…but a Colombia that doesn't appear in the mass media."

Well, it does now as they sing to the world through their Grammy-nominated hit song "Somos Pacifico" (We are Pacific), and others on this, the third album. Not bad for a group raised in the country's most isolated population in an inhospitable, mangrove-lined coastal landscape. Today, they live in Bogotá, a hub of new music and electronic experimentation. But that isolation in Chocó helped preserve elements of the African musical culture which now permeate their repertoire, including rhythms like the currulao and bambazú, and the wooden marimbas (African vibes) whose ethereal melodies bounce and softly melt inside several songs. To understand the ingredients that make up this sound, the back cover drawing offers a shower of symbols from indigenous and African history, sculptures, masks, hieroglyphs and musical instruments (including marimbas), and Goyo standing with a microphone, wearing traditional costume very different from street-cool hiphop look in YouTube footage. 

The irresistible "El Bombo" epitomizes the group's sound and reveals the complexities of a seemingly sweet, light and bouncy, bright and happy music. Soft, breathy Andean flutes (probably sampled) introduce a whole different culture and form counterpoints to the thick reggae bassline sketching a bombo rhythm as dub beats drop like heavy balloons. And over all of this, a child-like girls' chorus reminiscent of pygmy singers, interrupts Goyo's sung explanation of the Chocó situation. And that reveals the functions of their music, partly as huge danceable fun (which it is) but partly also as a platform for taking messages abroad about the injustice and alienation of their culture. Goyo adapts and changes appropriately, from a seductively dreamy r'nb style to fast-rapped lyrics at a more strident pitch.

Influences pour into Colombia from within and abroad, and like everywhere, strains of cumbia and merengue mingle with old-school dancehall reggae and the ubiquitous salsa and reggaeton, and laptop hiphop also keeps it rolling. Crucial to this record are the producers - Richard Blair, the Londoner who moved to Bogotá, worked with folkloric singer, Toto La Momposina, then founded the salsa-dub-reggae band Sidestepper and hired Goyo as lead singer for three years before CQT, and Ivan Benavides, a Bogotano living in Downtown New York, bass player and arranger for the Grammy-winning superstar Carlos Vives. Their long experience of working together and in entirely different worlds, contributes to this Choc Quib Town's kaleidoscopic sound, but I'm surprised by how lovely it is. Blair's lasting trademark of dub spaceyness and light reggae are here, particularly so in La Calle o La Casa (The street or the house) which conjures late 90s Sidestepper and sees Goyo adopt the more nasal style associated with the singers of that time.
As festival season looms, CQT prepares to hit Europe, bringing the story of the Chocó in their song sheets. If their live performances come close to the freshness and joy of this album, they have a guaranteed place in 2010 memories. Find Oro on Amazon. Howard Male reviews Choc Quib Town's Jazz Café gig
Below: Watch a clip of "Somos Pacifico"
New CD Releases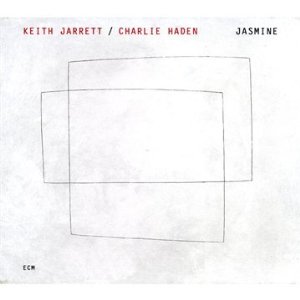 Keith Jarrett & Charlie Haden, Jasmine (ECM)
By Marcus O'Dair
However you bill it – Jarrett's first studio album in a decade, or his first collaboration with Charlie Haden in three times that period – this is, in jazz terms at least, a big one. That the music itself is anything but big will come as little surprise to anyone familiar with the musicians' respective back catalogues, or with the notoriously glacial aesthetic of the label by which the disc is issued. The tunes are down-tempo, the textures lean, the playing reflective, triple-distilled.
Yet though a superficial, low-volume listen might see it dismissed as simply the very classiest of background music, Jasmine in fact has incomparably more to offer. There's a colossal, if understated weight here; the sort that might be tagged "soft power" if the phrase didn't now, apparently, apply to some intangible geopolitical quality that the Irish possess and the Chinese don't.
Countless hours invested in regular collaboration during the late 1960s and throughout the 70s pay off with a degree of empathy between pianist and bassist that could surely have been reached by no other means. Yet this new coupling benefits too form a new gravitas, the result of the maturity that has inevitably developed in both musicians in the interim.
The intimacy of the mood is no doubt further helped by the relaxed circumstances of recording, which took place in Jarrett's home studio. Even more familiar ballads such as Body And Soul are so emotive in part because they are so exposed: the dry, organic sound palette reduced to piano, double bass, and Jarrett's occasional trademark grunt or groan.
Inevitably, given their respective instruments, Jarrett is the more prominent voice throughout (he also penned the at times indulgent liner notes, which make explicit the link between this nocturnal music and the titular "night-blooming flower with a beautiful fragrance"). Yet though his playing is immaculate throughout, it is Haden who offers the album's greatest emotional peaks: the bassist may play less notes, but every one is priceless. Find Jasmine on Amazon
Below: Watch Jarrett and Haden discuss Jasmine
Rude Kid, Are You Ready? (No Hats No Hoods)
By Joe Muggs
After showing initial promise, grime - the sound of council estates first in East London then across the country - appeared to have figuratively (and occasionally literally) shot itself in the foot. Misunderstood by record labels and scapegoated by the authorities, it was also beset by infighting and aggression which made it hard to market to all but hardcore fans. For a while it seemed only Dizzee Rascal's albums and a few sporadic breakout hits by other artists would make it out of the "ends" (as the youth slang refers to the estates).
But in an impressive pincer manoeuvre in the past year or so, the scene has managed to both create genuine pop stars in Chipmunk, Tinchy Stryder, Tinie Tempah and more and to reassert its possibilities as underground dance music thanks to instrumental releases by early innovators Wiley and Terror Danjah and a new generation of producers: Dot Rotten, Teddy, Joker, Swindle – and now the 22-year-old Rude Kid.  This instrumental grime, often blended with the genre's first cousin dubstep, can increasingly be heard in more generalist clubs, and is showcased on the Butterz blog and Rinse FM radio show.
Stripped of the aggro or self-aggrandising rappers who usually take centre stage in grime, the productions of these newer artists are revealed to be a very fresh and very British kind of electronic funk, as connected to the history of rave music as they are to hip hop or dancehall. Though they don't have the pirate radio rawness and demented innovation of the earliest grime tracks, Rude Kid's tunes – and they are TUNES, laced with untold deliriously wiggling synthesiser hooks – make up for it with buzzing energy and vast quantities of bounce to the ounce.  These are tracks aimed at the pleasure centres in their own right, with no need for vocalists' egos to get in the way. Occasionally comically banal track titles - "Window Cleaner", "Dentist", "After Shave" - belie the fact that this is ambitious, imaginative electronic music loaded with dancefloor power: sounds that really reflect the current slightly uncertain but rapidly growing state of confidence among young black musicians in the UK. Find Are You Ready on Amazon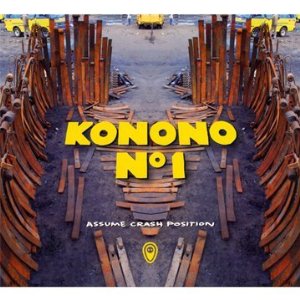 Konono No1, Assume Crash Position (Crammed Discs)

By Howard Male

Who'd have thought such a compelling, tactile and darn loud sound could be generated from a few strips of metal attached to a chunk of wood and twanged by leathery thumbs?  When I reviewed this Congolese outfit's first album some six years ago it was my first CD review for a national newspaper and I remember being smugly pleased with myself for coming up with the line "they sound like a junk yard being pushed off a cliff." But then again, Konono No1 were a gift to music journalists simply because they sounded like nothing else we'd heard before. Well, although we'd not heard the like of them before, they'd actually being kicking up this thrilling racket for nearly forty years, from little more than a clutch of likembes (thumb pianos) and an array of homemade percussion instruments.

And then along came producer Vincent Kelis who recognised that what was a traditional sound to them would sound edgily avant-garde in the West. But I wonder if even he knew just how greedy for this rolling, tumbling wall of polyrhythmic clattering, whooping and singing, listeners would be? For Konono No1 did that rare thing of appealing to both the roots world music audience and the modern dance/electronica crowd.The latter were presumably won over by the unique brand of distortion that occurs when thumb pianos get fed through amplification equipment assembled from old car parts. So where have Konono No1 gone from there?

I must confess I was pretty much expecting more of the same. After all, they were hardly going to make an ambient chill-out record. And sure enough, they have gone the "if it aint broke don't fix it" route on Assume Crash Position (which is actually the band's name translated into English.) But having said that, as the album progresses it becomes clear Kenis has taken much greater care in separating out the sounds in the stereo mix, cutting back on the distortion a little, and generally making this a less in-your-face recording. The band also seem to have done their bit by introducing more melody and harmonic vocals to their songs.
The overall result, while being just as viscerally thrilling as their first album, is also perhaps a bit more accessible. The finally track, "Nakobala Lisusu Te," is an intimate solo performance; one male voice, one unamplified likembe. It's a much-appreciated calm after the storm and a reminder of the humble little construction of metal and wood that all this extraordinary music has stemmed from. Find Assume Crash Position on Amazon

Below: Watch a clip of Konono No1 on YouTube:
Tracey Thorn
,
Love and its Opposite
(Strange Feeling)
By Bruce Dessau
Until now Nick Cave's Grinderman had the last word on the emotional earthquake of middle-aged relationships with their seminal anthem "No Pussy Blues". But Tracey Thorn has topped that with her own dispatch from the wrong side of 40, "Oh, The Divorces!" Thorn has been quick to point out that the recent single is nothing to do with her other half, record label boss and partner Ben Watt. In fact they only married in 2009 after 28 years together on the advice of their accountant.

Those nuptials might have been prompted to pacify the Inland Revenue, but there is nothing taxing about Thorn's first solo album since 2007's Out of the Woods. "Oh, The Divorces!", with its painful lines about legal bills and afternoon handovers by the swings, is the first of 10 songs in which the mood varies from shadow to sunlight. It is not all bad it seems, though there isn't a lot to celebrate about ageing. As Thorn sings to her children on "Hormones", "yours are kicking in, mine are just checking out."

So far so bleak. And on "Singles Bar", "can you guess my age in this light?", the agenda remains grim. But what is consistently joyous is Thorn's voice. I've followed it ever since Marine Girls (the lo-fi indie band loved by Kurt Cobain) and it has never let me, or her, down. Few singers can be so sparse and yet so soulful. The production helps. Dance-orientated technician Ewan Pearson has stripped things to the bone where the less sensitive might have lobbed kitchen sinks into the mix.
Gradually things cheer up and this turns from an album for the depressed to an album you might risk playing at dinner parties. Thorn's duet with Jens Lekman on Lee Hazelwood's "Come on Home to Me" is positively spinetingling and final track "Swimming" is about survival and ultimately renewal: "when we shake off winter's chains/we will see that point again." Life might get tough, but you can get through it. And judging by this album, it helps if you sleep with your record label boss. Find Love and its Opposite on Amazon
Band of Horses, Infinite Arms (Columbia)
By Russ Coffey
It's not that Infinite Arms is a great album. It's too derivative for a start. It's not that it's necessarily Band of Horses' best album. That honour possibly goes to the last. It's more that Infinite Arms is a damn fine summer album. In places it's like the musical equivalent of a superior college movie, forged in a place of perpetual sunshine. Musically, if not lyrically, it transports you to any small town in western America where the girls wear light cotton dresses and the boys try to figure them out in honky tonk bars.

As the beards and Americana stylings suggest, Band of Horses peddle what is either a retro, or stripped back lo-fi sound depending on your take. And with acts like Midlake occupying not dissimilar territory, they still succeed in creating their own distinctive sound. But the band's real achievement on this record is to make you feel young and full of possibility. No matter what jaded lyrics Ben Bridwell is actually singing, he manages to sound like he's at the beginning of an adventure and everything will eventually work out for the best. A keynote of optimism is struck by the opening organ swells of "Factory" and it's followed by a cascade of numbers that you instantly warm to. You can hear the Beach Boys on "On my way Home", seventies country on "Infinite Arms", indie rock on "Dilly" and Iron–and-Wine-style folk-rock on the sublime "Evening Kitchen". But it is with "Blue Beard" with its jangly strummed guitar and rich harmonies that they most completely capture the sense and sadness of early fleeting love. And yet this is an album less about individual tracks as atmosphere and texture, blending many impeccable influences.
Band of Horses have ploughed various indie scenes for six years, gaining acclaim and airplay but without much sign of escaping into the mainstream. However in the UK this could well be their breakthrough album. In fact there's every danger that Infinite Arms is going to ubiquitous this summer. But the joy of a summer album is that it's best when it's not a private pleasure. It should get under your skin in the nicest way, without you really knowing it. And that's exactly what Infinite Arms does. Find Infinite Arms on Amazon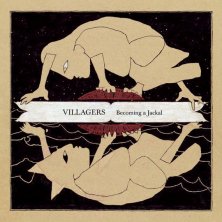 Villagers, Becoming a Jackal (Domino)
By Graeme Thomson
Conor J O'Brien's former band The Immediate broke up due to "existential differences". This information may give you some idea of where we're going with Villagers, which is essentially a solo showcase for a singer-songwriter who proves engagingly reluctant to snuggle into any of the pigeonholes common to his trade.

Becoming a Jackal is Villagers' debut album, and it surprises and delights in equal measure. O'Brien has a gift for smuggling strange contraband into what would otherwise be fairly conventionally structured songs. The break half-way through "I Saw the Dead", for instance, sounds like a vintage John Barry Bond theme mixed with a field recording of Kossacks hurtling over the Steppes (the drum sound throughout this album is fab, incidentally: like O'Brien has been mainlining the primal thud of Kate Bush's "Hounds of Love").

He has a potent voice that can whisper, chide, scream, console - and, on "Pieces", literally howl - while the lyrics are literate in the bruised, romantic Irish tradition, painting impressionistic landscapes rather than drawing portraits. These songs are full of fevers, sudden darknesses, fresh meat, saints and snakes. Often, something terrible seems to have recently occurred. On "I Saw the Dead" O'Brien sings, "You take the torso, I'll take the head", shortly before the song crumples to a sudden close with what sounds like a fatal blow to the back of the skull.

At other times, he comes at familiar themes from interesting angles. The superb "The Meaning of the Ritual" is a beautifully muted roar, quietly furious at the very notion of love. Burnished with mournful harmonium, French horns and laconic strings, its melody sways gently like a ship on the waves. "Home" is a great pop single with its shirt snagged in a thorn bush, slowing its progress to a few RPMs below the standard 45, while "The Pact" comes on like a less grating Jeffrey Lewis. Elsewhere there are hints of The Acorn, Feargal Sharkey, Duke Special, Wild Beasts ("Ship of Promises"), even a less mannered Paddy McAloon.

Becoming a Jackal is hardly upbeat, but somehow it's immense fun. There's a joie de vivre in the clever arrangements – such as the tinkling piano cascade at the end of "The Pact" – and a lightness of touch in O'Brien's voice, words and deft sense of melody that keeps most of the balls bouncing effortlessly in the air. A hugely assured debut. Find Becoming a Jackal at Amazon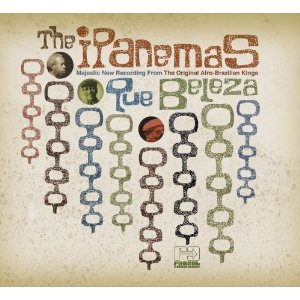 The Ipanemas Que Beleza, Majestic New Recordings From The Original Afro-Brazilian Kings (Far Out Recordings)
By Sue Steward
Que Beleza! The title richly sums up the 11 songs by this legendary Rio group: "What beauty!" Led by the dark, raw voice of Wilson das Neves and joined for several songs by the 70s diva, Aurea Martins, they are backed by an assortment of percussion which will force any listener to shuffle their samba shoes, and riding over that is the deceptively simple-sounding guitar of Jose Carlos, and the focal, mood defining, velvety trombone of Vitor Santos.

The Ipanemas are often compared with the Buena Vista Social Club fairy tale: a group of septuagenarians enjoying a comeback late in life. There the similarity ends: in their case, they had great success with the 1964 debut album "Os Ipanemas," released as bossa nova ruled and Tropicalia was brewing, but then its members worked in the shadows, maintaining reputations through session work - and of course, Carnival. The surprise restoration of now aged Rio grandees who still possessed agile vocal chords and fingers, came via the 1994 re-issue on David Buttle's Mr. Bongo label and was followed by two subsequent records for Far Out, which all reunited Das Neves with his musical soul-mate, the magical guitarist Neco (who died last year).

This fourth album is a glorious, almost meditational collection, sadly lacking Neco but compensated by the effortlessly rhythmic and surprisingly pretty melodies of the guitarist Jose Carlos, whose playing is a reminder of the place of Joao Gilberto in Rio's musical history. Vitor Santos takes an almost muted approach to his trombone playing and lends the songs their sensuality, but he also flies in sprees of jazz-like solos, a focus of the album. But permeating everything is that mysterious Brazilian saudade, the melancholy which drifts unpredictably through songs like sea mist, and a source of existential joy as crucial as tears to tango.

With his trademark, jaunty hat and now white moustache, 74-year-old Das Neves heads the group with a voice still sprightly and adaptable; his lack of concern for its wavering accuracy actually adds to its expressiveness. He also graces the cult 20-piece retro-samba-electronica project, Orquestra Imperial and in a perfect arc, its co-founder Seu Jorge proudly boasts of his influence on his own darkly sexy, erratic singing. In contrast to Das Neves, Aurea Martins brings a husky, bluesy sound and in Festa Indigesta, adds the surprising intonations of Cape Verdean morna, in the style of Cesaria Evora. Que Beleza! Her chanted vocals in the closing Epparei, takes Los Ipanemas into Afro-Brazilian candomblé , moving her between the male choruses and the metallic, twangy riffs of a berimbau harp whose rhythmic bowing conjures an image of Martins, slowly twirling in a white crinoline dress with the slave women two centuries ago. Find Que Beleza on Amazon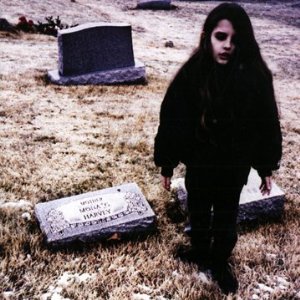 Crystal Castles, Crystal Castles (Friction) and Tiesto, Magikal Journey (EMI TV)

By Thomas H Green

Trance is a dancefloor form that developed in the early Nineties when German DJ-producers such as Sven Vath and Paul Van Dyk combined techno's 4/4 beat with synthesizer chords redolent of popular classical music. It had, and has, a sweeping cinematic heft, bluntly powerful yet gaudily emotive and lacking subtlety. Trance is immediate, party-centric and purpose-built to accompany the ecstasy experience, providing a non-stop ebb and flow of melodic euphoria until dawn arrives. Experienced clubbers may find its relentless sameness tiresome but trance is a welcoming gateway for hesitant novices to the labyrinthine world of electronic dance music. It's also bloody good fun if you don't take it too seriously.
Where other club styles rise and fall, trance has flowered spectacularly on a global scale. A wave of Dutch DJs took the mantel from Germany in the late Nineties and trance is now the most popular club music in the world. You would not, however, know this from reading London journalistic commentary. Trance is anathema to hip urban sorts. It never changes, never progresses much, it's just a sprawling friendly community where everyone seems to be having a very good time - no sign-posted narrative to report, then, for our pragmatically unimaginative non-Gonzo music media.
Crystal Castles are much beloved of said cultural arbiters. Dark-clad Canadians Ethan Kath and Alice Glass, an ex-rocker and a spiky squat-punk, originally came to prominence combining club dynamics and lo-fi arcade game effects with Glass's crazed harpy vocals. Their best work, however, isn't as easily classifiable - here the abrasiveness goes missing and Glass's treated vocals become merely another tool in Kath's sonic armoury. The duo's new album bears the same eponymous title as their debut but is juicier, richer and expands on its predecessor's best ideas. What's this, though? A new flavour - unreconstructed trance, a sound and scene I cannot imagine the dour Kath or Glass having any time for. Tunes such as "Celestica" and "Suffocation" are ripe with it, while "Baptism" is a straight pastiche of classic early Nineties German trance labels Eye-Q and Harthouse. In between, Crystal Castles lay on glitchiness and distortion, enjoyably so, but much of the album's best material is trance-tinted. Vitally, the whole gels and works a treat.
London trendsetters will undoubtedly allow the Toronto pair their trance flirtation - Glass, after all, once topped the NME Cool List. They're unlikely to be as lenient with 41-year-old Tijs Verwest. Otherwise known as DJ Tiesto, he may be a contender for the most popular DJ in the world, but he's a squeaky-clean Dutchman and one of his country's biggest celebrities. He's taken trance onto unexpected global stages, DJing at the opening of the 2004 Olympics and successfully touring a stadium DJ experience of the most prog-rock sort (albeit with MDMA taking the place of warm beer and LSD).
The appallingly titled Magikal Journey is a greatest hits collection featuring a bonus second disc containing remixes. It stinks a lot of the time, especially when there's a heinous Bryan Adams-goes-Autotune male vocal or its iffy diva equivalent. It also lays down a definitive populist trance template. Those who wish to sample a brutally distilled version should simply check Tiesto's take on Samuel Barber's "Adagio For Strings", a very guilty rave pleasure indeed. For the rest, though, i-plucking the best of this Tiesto collection, the likes of "Forever Today" and Laidback Luke's mix of "Flight 643", offers a window into the punchy ebullience of trance, where music is shamelessly and functionally tuned to the mind and body's gratification centres. Trance music may persistently be in creative stasis but, as is observed in the film Withnail and I, "Even a stopped clock tells the right time twice a day" - perhaps trance is about to have just such a moment. Frankly, we could do with some of its guileless, goofy joy-seeking, as showcased in different ways on these two albums. Find Crystal Castles on Amazon. Find Magikal Journey on Amazon.
The Television Personalities, A Memory Is Better Than Nothing (Rocket Girl)
By Thomas H Green
All the music ever made is now online at everyone's fingertips yet the TV Personalities remain a somewhat elusive cult. Fronted for over thirty years by the unpredictable and increasingly narcotic-worn Dan Treacy, the band's sole consistent member, they have a fanatical following. Supporters have included Pink Floyd, Robbie Williams and Kurt Cobain over the years, and, most recently, MGMT put a number called "Song For Dan Treacy" on their new album. Outside this devoted coterie, though, if people have heard of them at all it tends to be for their 1978 "Where's Bill Grundy Now EP", a wry gem poking fun at the foibles of punk rock wannabes. After this, despite some pitch perfect albums of lyrical indie pop on labels such as Rough Trade, Fire and Domino, the TVPs have skirted any kind of mainstream recognition.
Treacy's M.O. has often been to write songs that are sweet and funny, songs with titles such as "Little Woody Allen" and "Salvador Dali's Garden Party". There has also, however, always been a parallel streak of deep nostalgic melancholy in his songwriting and A Memory Is Better Than Nothing, with its cover picturing a box of toys, places this to the fore. It is Treacy's most consistent and enjoyable album since he resurfaced four years ago from an extended wilderness of heroin, homelessness and prison. Where his last two albums have sometimes veered towards sketches of songs, as if he'd lost the will to finish them, the latest is rounded and affecting, perhaps because he's found two solid supportive sidesmen in Mike Stone and "Texas" Bob Juarez.
Treacy's voice is an acquired taste, fey and childlike, similar to Robert Wyatt's, but it has a forlorn power that gives his songs real poignancy. Where he has often written story songs in the past - and does again on the sad sentimental playground saga "Except For Jennifer" and the folky duet "The Good Anarchist" - much of the new material bleeds real personal pain, the broken desperation of "Walk Towards The Light" or the upsettingly hopeless "Come Back To Bed" with it's line, "There's not many of us left so we should stick together". Simply concocted as always and proudly lo-fi (especially on the psych-punk guitar freak-out "My New Tattoo") the album, nonetheless, boasts charm and poetry. While the TV Personalities' persona remains closer in spirit to pop art Sixties sorts such as Ray Davies or Syd Barrett, there's something very punk about the raw simplicity of these songs. To do this well is a lot harder than it sounds. A drab and apparently endless deluge of singer-songwriters tediously emulate Nick Drake, but Dan Treacy does his own thing, gently potent and often heartrendingly lovely. Find A Memory Is Better Than Nothing on Amazon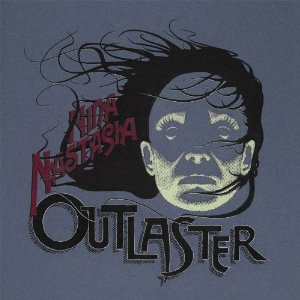 Nina Nastasia, Outlaster (Fatcat)
by Robert Sandall
Nina Nastasia is an American maverick much beloved of the late John Peel whose innocent treble tones conceal considerable dark intent behind a musical agenda which extends way beyond the polite parameters of most orchestral pop. Outlaster, it's fair to say, is her masterpiece so far, not just because the songs pack more melancholy punch than any she's previously released; but because of the stunningly dramatic arrangements she has thrown around them. It must have helped that her chief assistant and producer on this project was the uncompromising Steve Albini, whose bone dry, adobe brick acoustic chamber, Chicago's Electric Audio, lends the sound an engagingly stark clarity. But it's the music that pins you to the floor, most comprehensively on the extraordinary tango, 'This Familiar Way', which spirals off into a wigged out string-driven coda that brings proceedings to aa premature climax at the half way mark. On either side of it, Nastasia can be heartbreakingly maudlin on One Way Out or needlingly sharp on 'You're A Holy Man'. At all times she sounds not just like her own woman, but the only one who could have pulled together such a strikingly heterogeneous stack of musical idioms. So forget the Laura Marling wannabes, and get on Nina Nastasia soonish.
Find Outlaster on Amazon.
Below: Watch clip of Cry, Cry, Baby
Teenage Fanclub, Shadows (PeMa)
By Robert Sandall
Twenty years on, Teenage Fanclub have finally cut loose, re-purposed their guitars and harmony vocals and made an album of finely crafted space rock which will surprise and possibly confuse their loyal followers. Only kidding. Despite the dark nod in the title, Shadows is business as usual. Episode eight in the TFC story contains the same ingredients as the other seven – warm voices wrapped around big long choruses, rock solid chord scaffolding and layers of strummed acoustic guitars. It's such a dependably pleasurable formula that making the point that this band has been heading nowhere since they dropped their finest, Grand Prix, in 1995 seems irrelevant. Unless that is you prefer them, as I do, when they exert themselves more than they do here, where everything feels a tad too wispy and the only truly memorable choruss hook happens on the single Baby Lee. Maybe now that they've become unglued socially – Norman Blake lives in Canada – the impulse to get together and hit hard has waned. You certainly notice when they extract their fingers on 'The Back Of My Mind' and embark on a fevered pastiche of The Byrds which features a dense weave of synth and fretboard pummelling. A bit more of this please if and when time comes for TFC to deliver Episode Nine. Find Shadows on Amazon.
UNKLE, Where Did The Night Fall (Surrender All)
By Robert Sandall
It's hard now to recall the heady expectations which surrounded every move made by the British DJ producer James Lavelle back in the 1990's. UNKLE's third release is unlikely to connect with the post-club crowd of yore or the young rock fraternity of today, but as modern gothic goes, it's not a bad effort. It does a fair job at answering the question in the title about the whereabouts of the night, which has, by the sound of it, moved in with Lavelle and his current partner Pablo Clements. There's an impresssive amount of  thumping, hazy percussion, a lot of grooves which might have been rescued from old Cure records and much angst-y vocalising but, disappointingly, this version of UNKLE is short of tunes and distinctive voices to sing them. It's nice to hear a snippet of strumming on 'Falling Stars' which borrows the riff from 'Pinball Wizard' and an erotic rumble on 'Joy Factory' that must have been mined from the archive of The Sisters Of Mercy, but these jolly fragments can't save the album from a nagging sense of incompleteness. Only the final track, 'Another Night Out' sung with his characteristically knackered charm by Mark Lanegan, shows how these guest-sung collections can work. And the stripper on the cover is a complete red herring. Find Where did the Night Fall on Amazon
John Adams, I Am Love (Nonesuch)
By Peter Culshaw
Adams's fans will have this music already – it's all on the Earbox boxset, but this release of the soundtrack to the atmospheric and melodramatic Italian family drama I Am Love makes an excellent single CD introduction to one of our greatest modern composers. Effectively, a hits compilation including "The Chairman Dances" (from Nixon in China), "Shaker Loops" and excerpts from The Death Of Klinghoffer, all impulsive, inventive and melodically rich post-systems gems. If you've somehow missed out on Adams, because it's usually filed under modern classical, this is essential listening. Or if you just want to convert someone, this makes a perfect gift. Find I Am Love on Amazon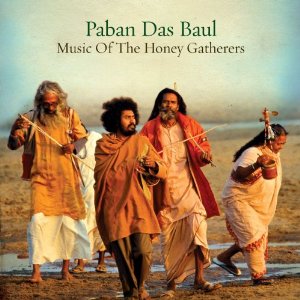 Paban Das Baul Music Of The Honey-Gatherers (Network)

By Peter Culshaw
Paban Das Baul has been the ambassador of the itinerant Bauls, mystical Sufi singers of Bengal in Europe. While his other album of note Real Sugar was collaboration with guitarist Sam Mills, this is more traditional Bauls trance music, albeit in bite-sized chunks. A small ensemble with percussion and ektara ( a kind of Jew's Harp) to the fore keeps things elementally simple, with transcendence floating close by and Paban Das Baul's warm, authoritative tenor voice being at the centre of a mesmerising album. Find Music of the Honey-Gatherers on Amazon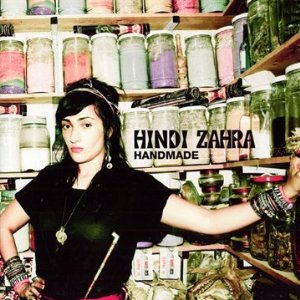 Hindi Zahra Handmade (Blue Note)
By Peter Culshaw
Post Norah Jones, there has been an annual effort among record companies to find the next best-selling female jazz vocalist star. This year's front runner must be Hindi Zahra, a French- Moroccan singing mainly in English, with excerpts in Berber and French. It's Billie Holliday and Madeleine Peyroux via the Atlas Mountains, and what might be musical and lyrical clichés about Beautiful Strangers become beguiling in the enjoyably exotic context of this fabulously assured debut. Find Handmade on Amazon. Howard Male reviews Hindi Zahra Jazz Café concert
Below: watch a clip of "Beautiful Tango" on YouTube
Bobby McFerrin VOCAbuLarieS (Universal)
By Peter Quinn
From its incredible harmonic sophistication, dazzling modulations and circuitous structures to its fascinating textural detail, rhythmic flexibility and array of moods, VOCAbuLarieS represents a career-defining apogee for Bobby McFerrin. Written, recorded and edited over a seven-year period in collaboration with composer Roger Treece, the seven-movement work seamlessly blends every aspect of the singer's artistry. Pooling the talents of singers from jazz, opera, early music, cabaret and R&B (a special shout-out here to the featured vocalist Lisa Fischer), and utilising any number of McFerrin riffs and motifs as the basic building blocks, Treece sculpts, extends and develops the material to create a sound-world of quite otherworldly beauty. The seven songs that make up the album incorporate material ranging from African tribal chant - 'Wailers', whose long list of performers ends with '2,500 Audience Members from Bergen, Norway' (the 10-time Grammy winner is known for involving the audience as part of his musical material) - to the mantra-like repetitions of the startling centrepiece 'Messages' (a multilingual tapestry of short phrases sung in Latin, Sanskrit, Zulu and more) and the classical choral stylings of 'Brief Eternity', which brings the disc to a beatific close. The inspired arrangements make subtle use of unexpected, heart-stopping codas, nowhere more so than the gorgeous closing chord left suspended at the end of 'Baby'. McFerrin has worked with some of the biggest names in jazz and classical music including Herbie Hancock (Mouth Music), Chick Corea (Play, The Mozart Sessions) and Yo-Yo Ma (Hush). A work of singular imagination, VOCAbuLarieS effortlessly eclipses them all, its utterly unique, multilayered construction like an embrace that completely envelops you. Find VOCAbuLarieS on Amazon
PBS6, PBS6 (PBS6)
by Alice Vincent
Supergroups are more commonly associated with has-been rock stars attempting to reignite careers. PBS6 comprises as many members as hippie troupe The Polyphonic Spree, and are similarly eccentric. Their debut is very much a concept album, looking into ancestry, roots and the international traditions that have formed contemporary North-East society and music. The 13 tracks span a variety of genres, most identifiably folk, rap and electronic influences. The results are as variable. "Our Story" successfully mixes the rhymes of MC Crystallize, folk vocals of Katie Wighton and sound bites of local interviews with beat boxing. "Shown" is similarly thought-provoking. Based around an accordion piece written by Shona Kipling, it evokes Geordie shipping tradition while clever mixes and beats jumble around underneath to bring it bang up to date. "Craic On" proves again that the combination of rap, accordion and folk vocals can be very effective. Sometimes, however, the elements that make PBS6's sound so successful are also their downfall. Take "Blind Fiddler", an edgy adaption of an industrial revolution song. Pantomimic sea shanty vocals and record skipping make it a tough listen. PBS6 is what you can expect from a supergroup. On the tracks where the best of the 24 individually talented musicians combine, you really can expect to hear something very innovative. The rest of the album is best left to battle out its components by itself.
Compilation of the Month
Various, South African Funk Experience (Nascente)
By Howard Male
As someone with no interest whatsoever in football, it took me a while to figure out that the sudden rush of compilation albums featuring the music of South Africa might just have something to do with the fact that the World Cup is about to take place there. Why record labels should think that the average football fan is suddenly going to be drawn to township jive, just because his favourite team are playing where the music was recorded, baffles me. But I'm not complaining. This is the third great South African collection released in as many weeks, after years, if not decades, of very thin pickings.
And it's also more material of the highest quality from the classic period of the 1960s to the early 1980s (and there's only one duplicated track from the Next Stop… Soweto series.) However, stylistically the area focused on is a little different. From the opening disco stomp of "Oh Yeh Soweto" by the quaintly named Teaspoon & the Waves it's clear that the emphasis is going to be as much on the dance floor as on roots music.  In fact the compiler, the African and Brazilian music connoisseur and DJ John Armstrong, points out in his sleeve notes that every track here has been repeatedly road-tested (or rather, floor tested) over many years, to make sure that it continues to get hips shaking, and hands waving in the air.Armstrong goes on to write that the word "funk" in the title should only be understood in the loosest possible terms. While many tracks here definitely have a certain Seventies blacksploitation vibe about them, there are few songs here that are dependent on that slap bass emphasis on the first beat of the bar which always delineates true funk.
"Sangoma" by Malombo is a psychedelic soul instrumental, "Jabulag Happiness" by Jabula Ft Vicky Mhlongo is an exhilarating slice of Afro pop soul which it's easy to imagine the Pointer Sisters covering, and closing number "Zandile Jive" by Lulu & his Boys and Girls is an epic twelve-minute jazzy swing number in the vein of classic Abdullah Ibrahim, but with more of a quirky party spirit. So that gives you some indication of the diversity of music on offer here. But needless to say it still all has that indefinable South African spirit which makes the music so often both yearningly holy and effervescently sexy. Let's hope that some of the the next World Cups also come from somewhere long neglected by the world music industry. Find South African Funk Experience on Amazon