New Music CDs Round-Up 15 |

reviews, news & interviews
New Music CDs Round-Up 15
New Music CDs Round-Up 15
Kanye West, Congotronics, Sylvie Vartan, Fela Kuti, Rumer, Duffy, Springsteen
Saturday, 27 November 2010
This month theartsdesk attempts to answer burning questions like - how much of an egomaniac is Kanye West? Are Take That any good? (Yes, actually - surprisingly for some). Can you tell the difference between Rumer and Duffy? What kind of pencil does Brian Eno resemble - 2B or 6H? Is Sylvie Vartan better than Cilla Black? Plus there's intimate stuff from the vaults of Bruce Springsteen, grooviness from Congotronics, a dull one from Kate Rusby, some splendid bluegrass and an epic 27-CD box set of Fela Kuti. Reviewers are Joe Muggs, Adam Sweeting, Howard Male, Kieron Tyler, Russ Coffey, Bruce Dessau, David Cheal and Peter Culshaw.
CD of the Month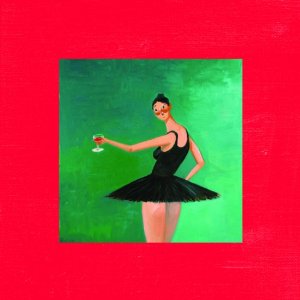 Kanye West, My Beautiful Dark Twisted Fantasy (Mercury)
By Joe Muggs
Troubled mental states have often made for good pop music. Not just the "oh gosh I'm a bit worried" mitherings of the post-Radiohead generation, but the unhinged wanderings of a Brian Wilson, a Bowie, a Prince, bringing gleanings from the further-flung corners of human experience back to the heart of the mainstream. And that's why we need Kanye West: a bloody-minded, pretentious egomaniac and fully paid-up member of the awkward squad, seemingly unable to separate florid delusion from cold, hard honesty, his head bubbling over with fear and loathing – and one of the biggest recording artists on the planet.
My Beautiful Dark Twisted Fantasy: if ever a title cried out that a record was trying too hard it was this – but amazingly he carries it off. The musical framework of the album is leftfield hip hop given hyper-expensive mainstream production values: samples of The Aphex Twin, King Crimson, The Byrds, Tony Joe White, Mike Oldfield and trashy 80s Italo-disco obscurities are blended and magnified to create stadium-sized structures of baroque grandiosity, the vainglorious bombast of contemporary rap taken to its reductio ad absurdum, its inner weirdness brought right to the surface. It holds together, though; many of these tracks have previously been leaked willy-nilly by West or appeared in his equally bizarro 35-minute Runaway film, yet despite their previous sporadic emergence, as an album they work with quite shocking coherence.
And within all this West rattles around like a mad emperor in his palace of folly. This is a man who lost his beloved mother at the very height of his chaotic global fame, and this is an album of absolutely extraordinary bleakness; unlike its introspective predecessor 808s And Heartbreak, this blows West's mental struggles up to superhuman size to match the music. All the roles he has created for himself and archetypes he has inhabited over the years – the college boy, the pimp, the metrosexual fashion nerd, the beat poet, the gangsta, the statesmanlike black power advocate, the uber-celeb, the wronged lover – pile up and disintegrate in a kaleidoscopic explosion of psychological grotesques. In this context, the classic rap tactic of bringing in megastar guest verses is subverted dramatically, as even voices like West's one-time mentor Jay-Z and the crazed, cartoonish Nicki Minaj are subsumed into West's parade of inner voices.
In doing all this, Twisted Fantasy blows open many pop cultural standbys. The nature of fame, hip hop culture's attitudes to women, male insecurities: all these themes tumble about on the currents of doubt and fear, showing sides that are never usually examined in pop. But what is serious musing and what is demented rant, what is cunning adoption of persona and what is unguarded revelation is never clear. It makes for a very, very difficult listen at times, never letting the listener off the hook, but providing glimmers of sunlight in seeming flashes of acceptance and lucidity among the confusion.
Watch Power (with King Crimson sample):
Other CD Reviews
By Joe Muggs
Robbie Williams is another pop eccentric at the heart of the mainstream – but for the best part of the last decade, his oddness has always been either too self-conscious or too wrapped up in a puppyish eagerness to please to be genuinely fascinating in the way West's is. His extra-curricular UFO-chasing antics have always seemed more interesting than his awkwardly experimental pop tunes, self-pitying lyrics and gurning, gooning stage antics. Thus I found myself dreading his reunion with his colleagues in Take That, who having reformed in his absence have reinvented themselves as grown-up pop stars par excellence – a little saccharine perhaps, but with occasional pinnacles like the swooning "Rule the World", definitely more than just fluff. Why should they want their formula ruined by a past-his-best kookiness addict?
Well consider my words eaten. Progress (another portentous title) could hardly be a better re-invigoration of both factions' careers. Williams's stamp is all over it – with knowing, wordy lyrical couplets, "big themes" and excursions into hip electro rhythms throughout – but somehow this has for the most part been seamlessly incorporated into TT's Big Pop. And this doesn't smooth out the edges of the wilful weirdness, but actually amplifies it, giving a real edge to TT's sound when they could so easily have descended into being MOR family entertainers, while giving a focus and coherence to Williams's barminess that just wasn't there in albums like Rude Box.
From the super-dramatic single, and album opener "The Flood" on, there are apocalyptic themes throughout: images of information overload, satellites falling and kids on the streets intersect with more standard relationship confusion lyrics, but even the latter have a sense of desperate urgency. Musically, it's a pop album through and through, but in an odd way is almost as multi-faceted and innovative as the Kanye West. Its references are very British – glam rock, electro pop, George Martin arrangements, pop trance – but the way it collides old and new, hip and cheesy produces something really quite fresh in a way that few in recent years bar Damon Albarn's Gorillaz project (whose musical territory this album strays into more than once) have managed. Occasionally Williams's need to be seen as clever and alternative does result in a clunking line or two but overall the effect is a fantastic re-affirmation of how invigorating and exploratory pop can be, and like the Kanye album is a demonstration that "event releases" - albums with strong personalities and identities of their own, that actually mean something to buyers and will be pored over and enjoyed for years to come – still exist in the age of a supposedly fragmented and devalued music industry.
Find Progress on Amazon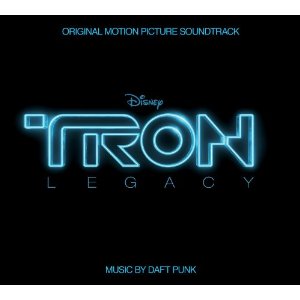 By Russ Coffey
Initially it's hard to know what to make of the Tron Legacy soundtrack as a piece of music in its own right. It's not a collection of Daft Punk tunes. It's a couple of Frenchmen making symphonic electronica which they ambitiously combine with a 90-piece orchestra. But that's not what's confusing. Guy-Manuel de Homem-Christo and Thomas Bangalter really have got to grips with the possibilities of merging electronic and orchestral music in a way that, for instance, Michael Kaman's attempts to mate groups and orchestras never did. No it's puzzling simply because as a score, and not songs from a film, it's fragmented. Ideas sit, sometimes almost like in a music library – where they might be labelled "ominous" or "sad" -purposely undeveloped and simply doing the job of conveying a mood.
Yes, there is cohesion from themes that are reworked in various guises, but the tracks were designed for a purpose other than to be listened to back to back. Rarely do they clock in at more than two and a half minutes, and there is more shade than light. If the music accurately reflects the film, then expect Tron Legacy to be crammed to the gigabytes with heavy cyber-dramatics and thick moods.
So, like many scores, it's an unconventional listening experience. But if it's an album as much to admire as enjoy there's certainly plenty to admire. The "Overture" opens up with a motif reminiscent of "Fanfare for the Common Man". Then we get around 50 minutes of music that sounds something like a mash-up of Vangelis, Mike Oldfield, Philip Glass, and William Orbit, with some particularly interesting rhythms and percussion thrown in. It's the sort of stuff that you can imagine enjoying on the stereo whilst driving a brand new sports car through a particularly wild storm. The exquisite "Adagio for Tron" and dramatic "Outlands" showcase the duo's skill with acoustic instumentation, and "End of the Line", "Derezzled" and the end credits' music incorporate some more familiar Daft Punk stylings.
Possibly the album will be best appreciated by selecting the moments of real beauty and excitement and digitally weeding out the intrusive cymbal-crashing filmic moments. But that's more a comment on the nature of soundtracks than Daft Punk. You can't help but feel the boys probably surprised themselves that they were up to providing the music for a Disney blockbuster. The last album, Human After All failed to attract much positive attention, and it is highly probable that the pair will never reach the ubiquity and acclaim that Discovery brought them. However with Tron Legacy they have shown something that may not have been obvious all along. Under those crash helmets are a couple of proper composers.
Find Daft Punk on Amazon
Watch a preview of Daft Punk's 'Derezzed'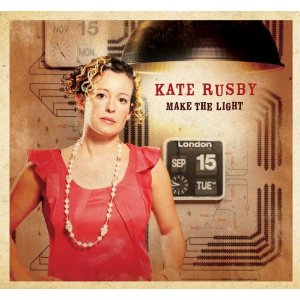 Kate Rusby Make The Light (Pure Records)
By Russ Coffey
Kate Rusby's peg may fit squarely in the Radio 2 hole but, as fans know, she has much to recommend her further. Such accessible folk music may initially sound too easy on the ear to have real substance, but Rusby, like her Irish counterpart Cara Dillon, has the talent to produce music that is both immediately pleasing and offers more lasting rewards. And whereas previously you might have put it down to the strength of the traditional songs, here, on this, her first self-penned album, there is no-one else to take the credit.
But it isn't all good news. Rusby processing her experiences of marriage, a new baby and a new band may have resulted in a collection of songs that are warm and beautiful, but frustratingly, they are just too similar for the collection to entirely live up to the promise of its constituent parts. The significant departure from the overall mood of bucolic contemplation is the opener and standout track, "The Wishing Wife", whose rhythms, melody and witty lyrics are just the sort of thing that would get everyone out of the beer tent at the Cambridge Folk Festival.
But although nearly every one of the ten songs that follow is in some way honey-coated, it's unlikely that you'd often want to listen to all of them one after the other; even though Rusby's soulful, pure, intimate voice sounds as gorgeous as ever. Guitars and mandolins gently pluck and accordions pipe throughout. "The Mocking Bird" is the softest sounding anti-Blair song you'll ever hear. "Lately" has hints of country and "Shout to the Devil" has gravitas reminiscent of an Unthanks' song. The Grimethope Colliery Band's contribution to "Walk the Road" brings a cosiness perfect to accompany a fire and a glass of mulled wine. In fact all the arrangements throughout are every bit as precise and well suited as you would expect from someone on their tenth album and with a Mercury nomination and countless Radio 2 Folk Awards under their belt. It's just a shame there wasn't more effort made to make the album work better as a continuous piece.
There's no denying Rusby's ability to conjure up melodies that sound as if they have been sieved through generations, and it bodes well for future original albums. But, although her voice is naturally best suited to the wistful, such albums would be even better if she demonstrated some of the greater versatility she's shown elsewhere in her career.
Find Kate Rusby on Amazon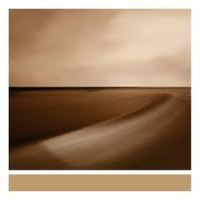 Brian Eno with John Hopkins & Leo Abrahams Small Craft on a Milk Sea (Warp)
By Howard Male
In A Year with Swollen Appendices, Brian Eno's 1995 published diary, the polyphonic polymath mentions an occasion when David Bowie wisecracked that Eno – in terms of pencil hardness - was a 6H man to Bowie's 6B man. Perhaps it was the fact that this observation was both funny and accurate that made Eno rock with laughter. Eno's music is often delicately etched, sometimes almost to the point of invisibility, whereas Bowie generally goes for charcoal-like cross-hatching and expressionistic impasto. But on this, his first effort for Warp, he is at least a 2B man for a few tracks that form the off-centre-piece of the collection - tracks which compel you to turn up the volume in order to admire their relatively scary physical substance and presence.
2B or not 2B? Because our fastidious sound sculptor was never going to completely sacrifice definition for expression now was he? In fact his mission statement for this album was to create a music that "deliberately lacks personality." Which leaves reviewers like myself in a bit of a quandary in that I like it for reasons which Eno would presumably see as its failings; I like it for its personality and emotional heft. The ambient sections present the same problem. Back in the late Seventies, Eno's ambient music manifesto was that this was music not meant to be focused on. The ethereal soundscapes of, say, Music for Airports were just suppose to meander away in the background while the listener got on with other stuff. Yet isn't that like only looking at an exhibition of paintings out of the corner of your eye?
In the end you have to either look at them properly of leave the gallery, especially if it's your job to put them in some kind of critical perspective. In a way Eno is rock's Marcel Duchamp (the man did once piss into Duchamp's Fountain/Urinal "found object" art piece in order to presumably apply a further full-stop to the full-stop Duchamp had already made to Modern Art) because like Duchamp he retains a keen aesthetic sense even when he's trying to detach himself from such pedestrian concerns. And so it is with Small Craft on a Milk Sea. It was inevitable really. If you're going to add two more personalities to the mix (guitarist Leo Abrahams and keyboardist Jon Hopkins) you surely further reduce the chances of ending up with a personality-free product. And so his musical equivalent to Duchamp's ready-mades has ended up having aesthetic and emotive qualities against its creator's will.
Frighteningly opaque and insistent, simultaneously insectile and mechanistic
The opener, "Emerald and Lime" (what synaesthesic magic that title works), spreads itself out with languid precision then disappears before you've had time to acclimatise to it. Then a few ambient tracks down the line we arrive at that centre-piece. On "Flint Marsh" and the three tunes that follow it, Eno and his two collaborators scribble away fiercely with their 2B pencils to create some densely percussive, tribally intense music reminiscent of the pre-ambient Eno of "Sky Saw" from Another Green World and "Blank Frank" and "The Paw Paw Negro Blowtorch" from Here Come the Warm Jets. "Horse" is the best of these. It's frighteningly opaque and insistent, simultaneously insectile and mechanistic.
The album's only flaw is its overall structure. The noisily involving tracks bring things to a peak too early so that we are left with half-a-dozen doodles, watercolours and sonic fogs which feel somewhat superfluous even if the best of these, "Slow Ice, Old Moon" is pleasingly reminiscent of "Sense of Doubt" from Bowie's Heroes album. But is this Eno just being perverse again, refusing to give into musical cliché and listener expectations? All we are left with in the end is the twinkle in the man's smiling eyes, and the thought that thank goodness he's still around to gently provoke us with collections like this. But I'm sorry, Brian: you are not a machine; every chord, chord voicing, and achingly poignant melody exudes You, regardless of your intentions to keep You out of the equation.
Find Small Craft on a Milk Sea on Amazon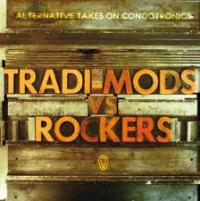 Various Tradi-Mods vs Rockers. Alternative Takes on Congotronics (Crammed Discs)
By Howard Male
If the new Eno album (reviewed above) was designed to be approach tangentially – in other words, only half paid attention to - then TradiMods vs Rockers is the matter to its anti-matter. I can't recall hearing a more physically present noise issuing from my hi-fi speakers this year. I once described the first Congotronics album, featuring the band Konono No 1, as sounding like "a junkyard being pushed off a cliff." Although I was pleased with that analogy at the time because it seemed to sum up the impact of that joyous, rolling din of distorted thumb pianos, call and response vocals, and bashed and thumped percussion, I would now fine-tune it to "a junkyard being pushed down a mountainside." It more accurately conveys a continuous ecstatic racket rather than just a single crash. That ecstatic racket has been embraced and embellished here to startling effect.
On reading the press release for this double CD, I feared the worst. Here was a bunch of trendy and avant-garde Western producers and musicians who had probably taken the organised noise of these Congolese musicians and neutered it with laptop tinkering and a desire to create dance-floor-friendly (dumb and obvious, in other words) beats. So what an unadulterated pleasure it was when the first track, Deerhoof's take on the Kasai Allstars "Travel Broadens The Mind," spluttered into life. Its beats had multiple fractures rather than being merely broken, and its overall against-the-odds cohesiveness made me wish David Byrne was still making music this challenging yet obliquely catchy.
In the extensive sleeve notes, Deerhoof describe how they slowed the original track down to a crawl so that they could better study its structure. But in the end they rather touchingly confessed that they still couldn't work out exactly how the Kasai Allstars do what they do. But in some ways much of the pleasure to be had from each of these rewritings, reframings, and sample-based tributes comes from the musicians involved not quite getting it right but ending up in a far more interesting musical place because of this. Seattle's Jherek Bischoff chose to transcribe every buzz, clunk, rattle and twang of a Konono No1 tune into a piece for orchestra strings. By necessity he had to promote all the microtonal sounds to proper notes and the end result is a sublime hybrid of Wagnerian marching music and Philip Glass.
Another favourite track is by Argentinean singer-songwriter Juana Molina. She has such a strong personal sound of her own that her take on the Kasai Allstars "Hoy supe que viajas" just sounds like Molina being backed by the Congolese collective, which works just fine – I could happily listen to a whole album of Molina Congotronics covers. But almost every one of the 26 producers and artists involved pull something out of the hat which adds rather than subtracts from its source material. What a great thing it is that one can still be pleasantly surprised by a project such as this, when it could so easily have gone horribly wrong.
Find Tradi-Mods vs Rockers on Amazon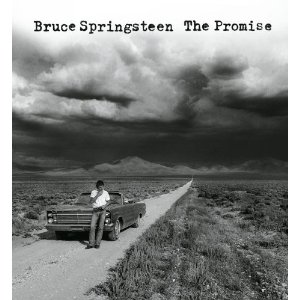 Bruce Springsteen The Promise (Columbia)
By Adam Sweeting
When Bruce Springsteen released Darkness on the Edge of Town in 1978, it had been three years since his spectacular breakthrough with Born to Run, and was in the aftermath of a punishing lawsuit with his original manager Mike Appel. Darkness signalled a major restart of his career, with songs that focused on sombre personal and social themes and were conspicuously lacking in the operatic exuberance of his previous material.
Hard and powerful though it was, Darkness was also bleak and desolate, and I've always found it a difficult album to love. Thus, it's fascinating to hear the 21 songs which make up The Promise, recorded in 1977/78 and amounting to a theoretical "lost" album Springsteen might have released in the long interval after Born to Run. Broadly speaking, the songs are intimate, often romantic, and depict a Springsteen gleefully splashing about in the big pool of musical influences he'd grown up with in the Fifties and Sixties. You can hear Sam Cooke, Phil Spector, Roy Orbison and maybe a bit of fellow Jersey boy Frankie Valli, and in his sleeve notes Springsteen references the great Brill Building songwriting teams such as Lieber and Stoller and Goffin and King. One way of looking at it might be as a doff of the cap to his musical past before he set off in the opposite direction.
The Promise lacks the focus and concentration to be the great lost Springsteen masterpiece, and you have to be a bit of a Boss-nerd to get wrapped up in it, but there's plenty of fun to be had joining the dots and hearing some of the directions he might have pursued under different circumstances. Sometimes it's obvious that he merely picked a superior version of a song to include on Darkness. The first track of disc one is a laborious alternative take of "Racing in the Street", and Bruce's overwrought bellowing and the ponderous arrangement do the piece few favours. Nor does the mellow "Candy's Boy" stand a chance against its tense reworking as "Candy's Room", though there's a glimpse into Springsteen's working methods in the way that a couple of lines from the former later turned up in "Drive All Night", from The River. As for "Come On (Let's Go Tonight)", it's a version of "Factory" with different lyrics and a fiddle part, reflecting on the death of Elvis Presley.
I guess he just wrote too many songs. The best ones here were well worth rescuing from the vaults
Springsteen recorded 70-odd songs in the pre-Darkness phase, and some of them were the sort of stuff the E Street Band could churn out by the yard - the trite "Save My Love", for instance, or "Outside Looking In" or "It's A Shame". On the other hand, was there ever a Springsteen song quite like "Someday (We'll Be Together)", a kind of pop-soul hymn where Bruce croons like Mel Tormé against a lush, luminous female chorus? Or "The Brokenhearted", an Orbison-evoking border ballad with a fabulous Tex-Mex horn arrangement? Other treats include the composer's first studio versions of "Because The Night" and "Fire" (both of them appeared on the Live/1975-85 collection), and a crunchy, Stax-and-horns strut through "Talk To Me", a song Springsteen originally gave to Southside Johnny. There was a live version of the lovers' anthem "Rendezvous" on the Tracks compilation, but the studio take here benefits from chiming 12-string guitar and soaring harmonies.
Meanwhile, it's impossible to fathom how "The Promise" never made the cut for Darkness, since its heartfelt saga of crushed ideals and thwarted hopes - with its ironic look back to the youthful optimism of "Thunder Road" - would have made a perfect closing track. I guess he just wrote too many songs. The best ones here were well worth rescuing from the vaults.
Find The Promise on Amazon
Watch Springsteen and the E Street Band talking about The Promise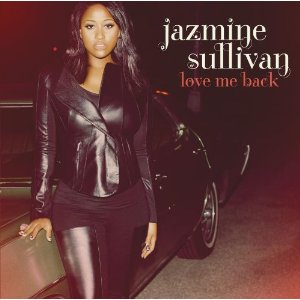 Jazmine Sullivan Love Me Back (J Records)
by Joe Muggs
Among the current flurry of hyper-super-uber-mega-albums (Kanye, Rihanna, Black Eyed Peas, Ciara), it would be easy to think that black American music was completely beholden to superhuman rap ego and ultra-synthetic R&B / dance-pop. Of course, neither of those are bad things in and of themselves by any means, but it's worth remembering that old-school soul values have never been abandoned. Jazmine Sullivan is from Philadelphia, the epicentre of the "nu soul" sound over the past few years, and on her second album she deals exclusively in Big Songs delivered in a Big Voice. The tone is conclusively set from the emphatic "you did me wrong for the last time" intro to the Big Ballad "10 Seconds": this is a don't-mess-with-me singer with her roots firmly in the blues and a voice that could knock a man down at twenty paces. She's by no means overly retro, though: the upbeat "Love Back" and the harrowing duet with Ne-Yo "U Get on my Nerves" are modern R&B given a gritty twist, and "Redemption" and "Holding You Down (Goin' in Circles)" are hip-hop soul to rival anything in Mary J Blige's repertoire. There's an added gem in the dizzying 1980s disco of "Don't Make Me Wait" with its lyrical references to Prince protegés Vanity 6 and all the glamorous pizazz that implies. Bucking the download-age trend, it's a concise and splendidly structured album, and confirms Sullivan as a formidable talent with huge promise.
Find Love Me Back on Amazon
Allerton & Alton Black, White and Bluegrass (Bear Family)
By Kieron Tyler
Bluegrass is no longer the preserve of the specialist, whether it's at American festivals or filling out the repertoire of the engaging genre-hopping trio The Carolina Chocolate Drops. But back in late Forties and early Fifties things were more cut and dried with less room for slack. Part of that was to do with colour: bluegrass was played by whites for whites. This perception-shifting and important release from the high-end German reissue label Bear Family collects everything that survives by Al Hawkes (Allerton) and Alton Myers. They were inter-racial, the earliest-known black and white country duet. The in-depth liner notes suggest they may have been unique.
Being based in the north-east state of Maine may have helped. This would never have washed in, say, South Carolina. Myers (the black half of the duo) died at 67 in 2000, but Allerton survives and was interviewed for the booklet in this package. He recalls that when playing live on the radio he'd "imitate a southern accent. I was so in love with the whole tradition". So in love that both musicians were avid record collectors. As they weren't songwriters, the vinyl they acquired became the source material for their repertoire.
Drawing mostly from three very early Fifties radio broadcasts (they made no records) this collection boasts extraordinary sound quality. The announcer introduces them as "Allerton and Alton, the Cumberland Ridge Runners, hillbilly and folk music with mandolin and guitar". That's what you get: infectious romps through standards like "Orange Blossom Special" (stretched out to over four-and-a-half minutes) and contemporaryish fare like "I'll Get Along Somehow" (Ernest Tubb) and "Don't This Road Look Rough And Rocky" (Flatt and Scruggs). Unknown performers being disinterred after 60-odd years is remarkable enough, but Allerton and Alton are great, authentic sounding and attractively rough edged. Whatever the unique position they occupy in society, this is splendid stuff.
Find Allerton & Alton on Amazon
Sylvie Vartan Soleil Bleu (RCA)
By Kieron Tyler

Sylvie Vartan is an icon. Since her smash 1962 French-language version of Little Eva's "Locomotion",(see video at end of CD reviews) she's been at the pinnacle of French pop. Marrying the equally iconic (even then) Johnny Hallyday in 1965 did her no harm and she became the queen to his king of French pop. Forays into America in the Sixties and Seventies (when she played Las Vegas in Bob Mackie outfits that Cher would've coveted) didn't translate into Anglophone success. Her Sixties' contemporary Françoise Hardy was and remains cool, working with Damon Albarn and Iggy Pop. Serge Gainsbourg has been co-opted by the outside world. Mais Sylvie – ou est-tu pour les étrangers?

Soleil Bleu, issued next week in France, is fantastic and deserves to be heard worldwide. Her last album, 2009's Toutes Peines Confondues was swathed in Eighties-sounding syn drums and a horrid LA-style production. Before that, 2007's Nouvelle Vague was an ok water-treading cover versions set. But finally, this is the real deal – quality, modern pop drawing from chanson Française, yet effortlessly fresh.

Keren Ann, known here as a singer-songwriter, is behind this. She wrote a third of the 12 tracks, produced and played on 11 songs. After the middle-European sway of the mandolin and violin-suffused opening cut "J'Fais La Moue" (acknowledging Vartan's Bulgarian heritage), "Pas Si Façile A Oublier" is a misty reflection. Penned by son David, "La Femme Coupée En Deux" melds mid-tempo disco with electro and a melody that nags long after it's over. The kinetic "Personne" was written by La Grande Sophie, who – based on this and her last album – is on a songwriting roll. Closing with the introspective Michel LeGrand-esque "La Vanité" (written by early Keren Ann champion Benjamin Biolay), Soleil Bleu bows out with introspective atmosphere that's downbeat, yet uplifting. Couldn't a Lulu or a Cilla Black make an album this classy?
Find Soleil Bleu on Amazon
Watch Sylvie Vartan performing Soleil Bleu's first single 'Je Me Détacherai' live:
By Bruce Dessau
There is no doubt that Duffy has a fabulous voice. Sumptuous, soulful and distinctive. Forget the Dusty comparisons, imagine Minnie Mouse schooled by Motown. In a Good Way. But following up her 6.5 million-selling, Grammy-bagging debut Rockferry there are changes here and not all for the better. Suede's Bernard Butler is out, veteran songwriter Albert Hammond is in. Management has changed too, which may have something to do with this. The result is hardly a rubber-burning U-turn but any residual attractive rough edges have been polished away.
What Duffy does here is peddle highly professional retro-meets-modern pop. An Amy Winehouse who is less complicated. A Lily Allen who doesn't have a strop. There isn't an original mood or feeling on Endlessly. Every emotion will be instantly familiar to anyone with a passing acquaintance with a jukebox or, for that matter, adolescence. This is an album full of relationship splits, heartaches and unrequited love. Lyrically it is barely out of primary school. "Too Hurt to Dance" is packed with wincemakingly glib couplets, on "Breath Away" she sings "Every time I see you go by, I break down and cry". This frequently feels like the sort of thing Stock, Aitken and Waterman might have knocked out in their lunch hour.
Yet those pipes do have the ability to turn the bland into gold. The opening track "My Boy" immediately gets under the skin and the single "Well, Well, Well" certainly packs a punch, effortlessly pushing its hooks into you. At its best Endlessly gracefully references the past. Elsewhere it is just plain daft. I could have done without the vintage vinyl crackles in the background of the title track and you can't call a song "Keeping My Baby" without evoking the spirit of Madonna. And in that battle you are bound to stagger away second best.
Endlessly is not so much an exercise in treading water as an attempt to step sideways, shift even more units and scoop another Grammy. It is too manufactured. Duffy clearly has a personality yet seems here like a product cooked up in a business meeting. The cover, with its autographed red masthead, looks more like a magazine than an album sleeve – indeed, according to her website there is apparently a Duffy mag in the pipeline. This is a voice that deserves to be stretched further, not just sold. I'd love to hear, say, a Kylie-style collaboration with Nick Cave. There may have been a chance of that once, but now I don't think it will ever happen.
Find Endlessly on Amazon
Rumer - Seasons of My Soul (Atlantic)
By David Cheal
Rumer's voice is a rich, lustrous, mellifluous thing; and without wishing to sound too much like a wine connoisseur, it's got a hint of dark treacle, too. She's been compared to Karen Carpenter, and with good reason; to that, I would add kd lang.
Here on her debut album, the thirtysomething chanteuse, born Sarah Joyce and brought up in Pakistan, delivers a set of 11 songs, some self-penned, some written with producer Steve Brown, and topped off with a version of David Gates's "Goodbye Girl". The arrangements are soft and unobtrusive, with an occasional squirting of Bacharach-ish trumpet, while the songs, often in triple-time, dwell on the vicissitudes of human relationships. In other words, it's all about love.
With its cover image of the singer looking both sad and sultry, her dark hair flopping over her downcast eyes, this is perfectly pitched for that sector of the record-buying public who, of a dark winter's evening, like to close the curtains, turn down the lights, pour a big glass of red wine, light some candles and put on some music that's indulgently sweet and sad. And it will doubtless be a mainstay of Smooth FM for months to come.
For me, though, this is a collection whose charms wear thin after a handful of tracks; does she "do" any emotion, other than slightly sad and heart-achy? There's nothing here to quicken the pulse or to really stir the soul; the voice, for all its gorgeousness, just cruises along, while the songs themselves are melodic and sweet but lack real depth (among co-writer Brown's other musical accomplishments, he is musical director and writer of jingles for Harry Hill's TV Burp). In a previous incarnation, Rumer was the lead singer in a folkie band called La Honda, but here she has opted for the smooth flat plains of easy listening rather than the hills and fells of more challenging fare.
There's a sparse elegance to "Thankful" which suggests that Rumer could, if so inclined, strike out into more adventurous terrain, but for the most part she seems content to stay in her snuggly comfort zone where slightly bad things happen but then it's all nice again after a kiss and a cuddle.
Find Rumer on Amazon
Box Set of the Month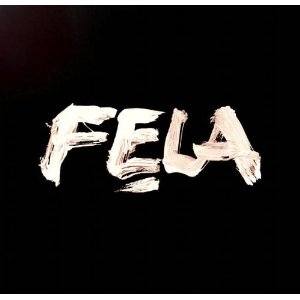 Fela Kuti Fela - the Complete Works of Fela Anikulapo Kuti (Wrasse - 27-CD box set)
By Peter Culshaw
Ken Tynan said he couldn't love someone who didn't love Look Back in Anger. I'd be at least a bit suspicious of someone who doesn't rate "Zombie", Fela Kuti's best-known hit. It must be the track from the 1970s I've played the most, and it bears repeated listening. As the track inspired riots not just in Nigeria but in neighbouring countries and was the catalyst to his Kalakuta compound being raided by a thousand police and military and his mother being thrown out of the window and subsequently dying - perhaps we should agree that "Zombie" with its killer groove and thunderous brass was the most radical track of 1976, rather than "Anarchy in the UK". Its sheer coolness has something to do with the fact that, for all its political urgency, Fela doesn't actually start singing until five minutes in. It clocks in at over 12 minutes. The revolution starts here, but wait until I finish my joint. Or something. Very Sir Walter Raleigh.
"Zombie", anyway, is a good way in to Fela - but there's more. Lots, lots more. And nearly all of it (I can't claim to have waded through the whole thing - 27 CDs! 46 albums! But I will, in good time) has surprises, vast musical riches, and is brimful of ideas. Fela said he was writing "African classical music" and this black box set makes a case for him as a key 20th-century composer. The difference for him was that, as he told me, "Classical music gives musicians a kick. African music gives everyone a kick". His favourite composer, he told me, was Handel - and I don't think I'm just imagining in some of keyboard lines you hear echoes of the composer - not just in the chords but the ineffable mix of earthiness and the transcendent.
Here's a black box, like one of those ones they dig up after planes crash to find out what happened - full of vital information that could save lives
Even to list what is on here would produce dizziness, but among the gems are the amazing Sixties recordings of his earlier band Koola Lobitos and the superbly recorded 1969 Los Angeles Sessions, and classics like "Shuffering and Schmiling", "Rofurofu Fight" and "Expensive Shit". OK, some of this stuff goes on a bit, or maybe you have to be smoking exotic cigarettes to get in the mood, but there's enough here for a year's happy listening. What remains unclear is exactly how much Tony Allen, his drummer on most of this stuff, was responsible for Afro-beat. An important figure, anyway, who doesn't always get the kudos (as in Fela!, the musical currently at the National Theatre). The serious drawback of this box set is the rudimentary sleeve notes. You have to work pretty hard to figure out the chronology, for example. The original art work is reproducedbut the listings are sometimes illegible. So Fela was mean, sexist and a homophobe. But - hey - no one's perfect. (Was Shakespeare a feminist? Was Tolstoy a hypocrite?)
I was listening to "Zombie" and then the subsequent tracks on the album of the same name, which I hardly knew from the album of that name - "Mister Follow Follow". "Observation Is No Crime" and "Mistake", killer tracks all while walking in the rain on the expanses of Holkham Beach in Norfolk. The rain cleared - the strongest rainbow appeared, then a double rainbow. It was a sign. What it meant I have no idea. Meanwhile here's a black box, like one of those ones they dig up after planes crash to find out what happened. This is still the music of the future - full of vital information that could save lives.
Find Fela on Amazon

Film narrated by Ginger Baker on Fela Kuti from 1971: