Just in From Scandinavia: Nordic Music Round-Up 9 |

reviews, news & interviews
Just in From Scandinavia: Nordic Music Round-Up 9
Just in From Scandinavia: Nordic Music Round-Up 9
Norway and beyond have a lot more to say than Ylvis's 'The Fox'
Norway is currently attracting an uncommon degree of attention due to the absurd "The Fox (What Does the Fox Say?)" by Ylvis, the comedy duo Bård and Vegard Ylvisåker. The country's mainstream music hasn't been this newsworthy since a-ha conquered the world in 1985. After 150 million YouTube hits for "The Fox", the figure is still rising.
The Ylvisåker brothers host the television chat show I kveld med Ylvis and the catchy musical novelty was meant for a sketch in the programme. It was intended to be the worst song ever. Ylvis had, though, roped in Stargate, the New York-based Norwegian producer-songwriters behind hits from Beyoncé, Katy Perry and Rihanna, to help them realise its true awfulness. What Vegard Ylvisåker called an "anti-hit" has helped Norway reach even further than the last notable YouTube phenomenon, Psy's "Gangnam Style".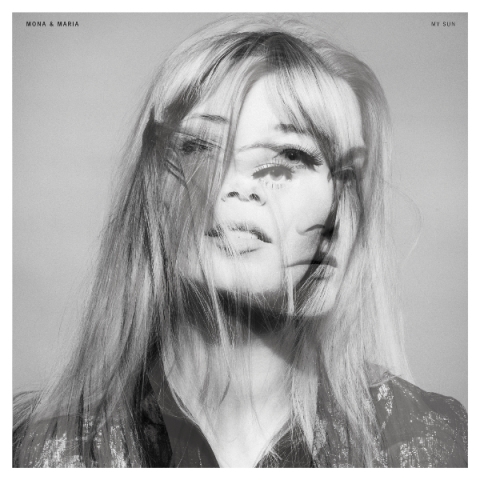 Thankfully, Vegard has said Ylvis are not going into pop full time. Which is just as well, as another Norwegian duo's great new album is worth taking seriously. Mona & Maria's My Sun touches on The Incredible String Band's otherworldly textures, the disquieting dynamic between Lee Hazlewood and Nancy Sinatra, and Spiritualized at their most stately. With sensitive orchestration, it is psychedelic, wistful and transporting.
Oslo's Mona Andersen and Maria Knudsen used to be in the soul-edged, MC5-ish rockers Bazooka Boppers and issued two albums with them. Their debut as Mona & Maria is nothing like that. With dreamlike singing and gorgeous melodies, My Sun places the duo as a mind-expanded First Aid Kit.
Listen to the title track from Mona & Maria's My Sun
Somewhat more agitated is Blood Donation, the first album from Mariam the Believer aka Mariam Wallentin, half of Sweden's Wildbirds & Peacedrums. Blood Donation is an intense journey through a percussive world taking in gospel, Janis Joplin, deep soul and the euphoric. With a poppy edge not far from Rihanna, this distinctive album worms its way in quickly and stays there. Check out "Somewhere Else" below and get sucked in.
Wallentin's husband and Wildbirds & Peacedrums partner Andreas Werliin crops up as a third of FIRE!, who also feature Mats Gustafson (The Thing) and Johan Berthling (Tape). (without noticing), their new album, has titles inspired by letters written by Smog's Bill Callahan. Returning to the trio format after the much-expanded line-up of last year's Exit, (without noticing) infuses Albert Ayler's abandonment with the relentlessness of doom metal. Powerful and persuasive.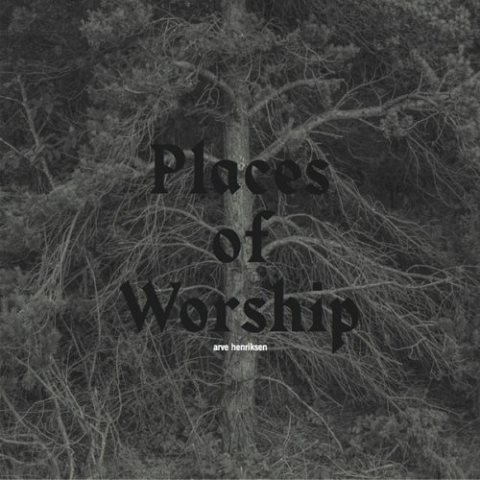 Norway's boundary-pushing jazz trio Huntsville have appeared on theartsdesk before and their new album Past Increasing Future Receding is more impressionistic than its predecessor, with less emphasis on rhythm. Fellow Norwegian cross-genre trumpeter and Supersilent founder Arve Henriksen's Place of Worship collects a striking series of tone poems inspired by buildings which instantly embraces. It is beautiful.
Sweden's Holograms are more traditional, rocky and have a punky take on post-punk. Their second album Forever is a fresh-sounding, high-energy fusion of the ringing guitars of Manchester's fabled Chameleons and the drama of Southern Death Cult. Terrific.
Listen to "Meditations" from Holograms's Forever
Denmark's Tusinfald – the vehicle of producer Jesper Lundager – are similarly rooted in the recognisable on debut EP KYS. In this case it's the slo-mo, sonic cotton-wool of Slowdive which is given a touch of Coldplay keyboards. Enveloping, but less convincing than fellow Danish shoegazers Waldo & Marsha. Also Danish are Odense's Kissaway Trail who, on their last album Sleep Mountain, were an Arcade Fire knock-off. Breach chucks in Bruce Springsteen references (they covered him on Sleep Mountain) and Coldplay. Despite aiming for the sky, it's deadly dull.
Overleaf: Finland, Iceland and more from Norway
Watch the video for "Somewhere Else" from Mariam the Believer's Blood Donation
Bergen-based Alexander von Mehren's long-gestating Aéropop is more enjoyable than Kissaway Trail. Recording began in 2005 and was completed in Chicago with John McEntire, who mixed the album. As that credit suggests, Aéropop shares a familial relationship with McEntire's seminal post-rock outfit Tortoise but also takes the California sensibility of The High Llamas for a smooch with the jazzy side of French Sixties pop – von Mehren even sings in French. Bossa nova, scatting, vibes, gentle strings and brass are in the mix. The album concludes with a seven-section suite. If Bergen had a poodle-swamped Riviera, the wilful Aéropop would be its soundtrack.
Listen to "La Chanson de Douche" from Alexander von Mehren's Aéropop
Von Mehren's penchant for France proves to be not unique in Scandinavia. Amongst a trio of albums which have taken a while to make the journey south is Marlene, the debut by Finland's Aino Venna. It opens with the partly sung in French "Waltz to Paris" (watch the video below).
Watch the video for "Waltz to Paris" from Aino Venna's Marlene
Despite its idiosyncrasy, Marlene has picked up mainstream attention in Finland. Venna – born Aino Ahokas – has a smoky, mid-range voice which doesn't quite reach the down-in-the-boots depths and despondency of Mark Lanegan, but he is a travelling companion. With a light country edge, the album nods towards chanson, June Christy, Billie Holliday and, especially, Peggy Lee. Marlene is extraordinary, but seems to have generated little interest beyond its home territory. Seek it out.
Also a local-only flavour for now are Icelandic trio Hymnalaya, whose eponymous debut album quietly tells of a "path covered in colours" and the need "in the heart of man for some kind of God". The inspiration is faith, but Hymnalaya's passion is so understated that a first pass through doesn't instantly imply they are zealots. It is folky, orchestrated and will appeal to Fleet Foxes rather than Mumford & Sons fans. A triumph of restraint.
A more recently released album which has slowly made its way out of Scandinavia is Summer House by Norway's Ingrid Olava - Ingrid Olava Brænd Eriksen to her mum and dad. Although she has been seen in the TV series Lilyhammer (she's from there), Olava has a low profile outside the Nordic territories despite this being her third album. It's a moody, low-key set with tinges of Regina Spektor and a pop sensibility, and it would surely not be difficult for her multinational distributor Universal to promote this attractive, compelling album beyond Norway's frontiers, but at least for now, she's not being offered enough chances to find a wider audience, which is a pity.
There was no opportunity to embed music from Summer House in this piece as nothing from the album has been put on SoundCloud, though a couple of tracks from the album are on YouTube, and one of them is just a stream of the track rather than a video (listen to "Black Box" from Ingrid Olava's Summer House below). These bare bones are barely adequate. Breaking across borders would seem easy with instant, digital access, but it still requires some basic building blocks to be put in place.
Listen to "Black Box" from Ingrid Olava's Summer House