Jenny Hval – When Viscera takes control |

reviews, news & interviews
Jenny Hval – When Viscera takes control
Jenny Hval – When Viscera takes control
Compelling and disturbing examination of the power of the body over the senses from Norway
Jenny Hval: Looking for the inside
Viscera, the new album by Norway's Jenny Hval, is a striking, often disturbing, surreal examination of how the body can take control, winning out over thought. Hval enfolds her explicit, literature-inspired lyrics in music that suddenly shifts from the impressionistic to the surging. Her voice can be disquietingly detached, narrating, as she puts it, "a partly uncomfortable listen".
Jenny Hval was a highlight of February's by:Larm festival. Live in Oslo, the interplay between her, Håvard Volden and Kyrre Lastad – both of whom have backgrounds in improvisational music – brought to mind Lorca-era Tim Buckley, the point when his voice became at one with his jazz-inspired arrangements. Hval wasn't playing jazz, but the ebb, flow and electricity coming from the stage paralleled that of Buckley's TV appearances from around 1970. Like Buckley, like a medium, Hval was channelling the music and lyrics.
Hval previously made two albums as Rockettothesky, but used her own name this time around. "I wanted to appear more like a writer on this album," she says. "That said, the name change was highly overdue. I started out as Rockettothesky mostly to avoid the 'girl with guitar' stereotype. Now I don't care anymore." She studied performance and creative writing at the University of Melbourne and writes for Norwegian magazines and newspapers as well as recording. Her novel Perlebryggeriet (Pearl Brewery) was published in 2009.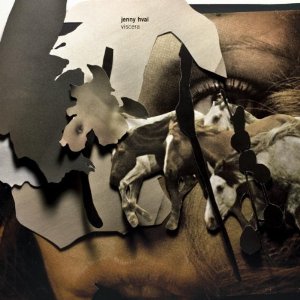 The point of entry to Viscera (released this week) is "Engines in the Sky". "I arrived in town, with an electric toothbrush, pressed against my clitoris", she intones. "After a few weeks, it ran out of batteries, humming silently between my lips, I am the engine now". "Blood Flight" describes switching the senses and features of the body's organs – "from the ears grew two tongues… and the edges of the cunt grew little teeth".

"I was inspired by The Story of O as well as other works using pornographic language," explains Hval. "As well as The Story of the Eye by Georges Bataille - probably the most inspiring due to its Surrealist, free language - and Lust by Elfriede Jelinek. Very, very different books. The Story of O was a frustrating read as it deals so much with submission, but it has an incredible drive - a sort of subconscious, explicit and direct urgency. I hated and loved it all at once. It made me want to voice explicit language, but at the same time find a language - also musically - that didn't have to be limited by the master-and-slave hierarchy of pornography. The inside of a body and its senses became a home for this language, as well as a Surrealist logic. Because I was influenced by pretty disturbing literary works, this record had to be a partly uncomfortable listen. At the same time, it is also quiet and melodic. It's quietly uncomfortable, rather than loud and raw."

Asked if Viscera could have existed without the language and imagery, and whether it could have succeeded on broad allusion alone, Hval says, "No, I don't think so and I wouldn't have been so interested in making it. There is so much music made with metaphors, with hinting. I didn't want to explore that. Without the detail and the directness of the words, I wouldn't have had to think through all these visceral ideas musically. I wouldn't have been trying out this quiet visceral way of singing and playing either, the guttural sounds, out of tune whispers and dynamic shifts."

"I've always written a lot about the uncontrollable body, or the body rather than the mind," she continues. "I think I have a certain awareness or sensibility of the visceral as a resistance to the controlled, mundane, clichéd understanding of human beings. I've also read a lot about the body in French feminist theory - Hélene Cixous's Ecriture Feminine, Luce Irigaray, Julia Kristeva. The body has been a monstrous and troubling concept in philosophy through the ages, the female body especially so. The solution to the frightening body these days in reality TV and newspapers is the body presented as a clean surface. Again, pornography. I want to see the body differently - as a space, pioneer territory, something surprising and eye-opening. Psychedelic? Frightening, but also ecstatic."
Watch the video for Viscera's "Blood Flight"
I was inspired by 'The Story of O', as well as other works using pornographic language, and The Story of the Eye by Georges Bataille, due to its Surrealist, free language
Explore topics
Share this article