CD: Ruf Dug – Island |

reviews, news & interviews
CD: Ruf Dug – Island
CD: Ruf Dug – Island
The Manchester-based producer maps out his own terrain and strikes gold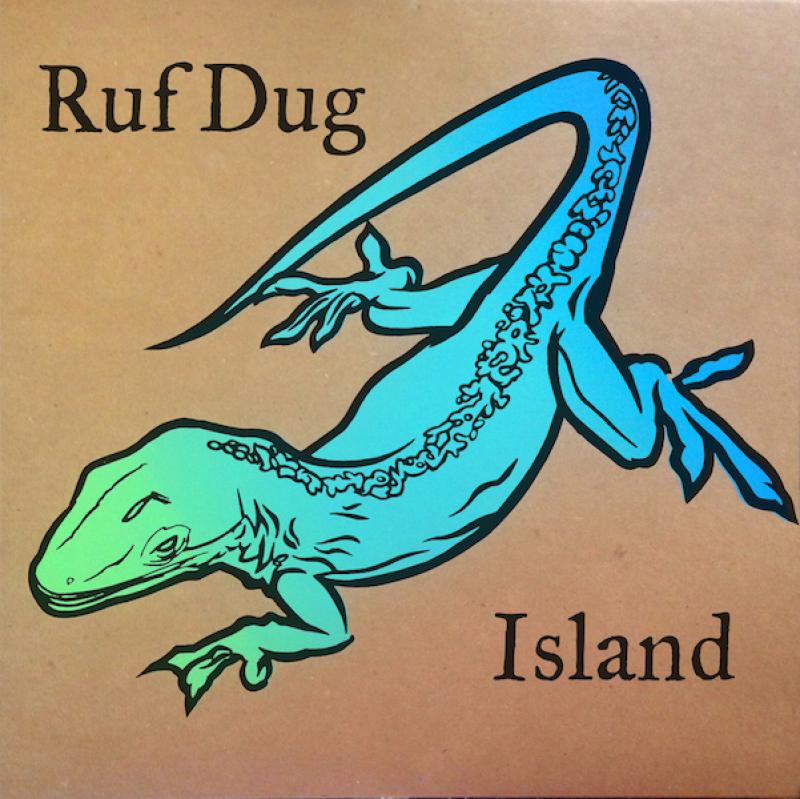 'I asked for something that would help me to blend in'
Producer Ruf Dug has released a slew of singles and remixes, both on his own label, Ruf Kutz, and other independent imprints, including Porn Wax and Banoffee Pies, that have made the UK such an exciting prospect for new music for the past few years. For this, his debut LP, he decamped to Guadeloupe, a location that has clearly influenced the very bones of the work. After a vinyl release earlier this year, it's now getting the full treatment later this month, and deservedly so.
This is an album that will undoubtedly be hailed as a Balearic classic. No surprise there, the genre is so wide, it's only a matter of time before Brahms and Keynesian economics are crowbarred into a Balearic mix somewhere on Soundcloud. However, the spirit of playing records that surprise and dazzle in ways you hadn't imagined is present in spades.
After the warm welcome of "Tendacayou", the slow and low arpeggio of "Speedboat" has a similar feel to Bill Wyman's underrated soundtrack to the film Green Ice, full of edge and melody that warms and excites. Meanwhile, "Dominica" – had it appeared Etienne De Crécy's Super Discount project – would already be a féted classic of the canon, although that honour can't be far off. "Mangrove Dub" is so evocative that it practically writes its own screenplay, and, with "Mosquito", the geographical influence that has, up until now, been colouring the corners of this collection, becomes a full backdrop as the shifting rhythms and onomatopoeic top notes transport us utterly into a landscape where trees lean into water and people ease into the day.
"Le Rayon Vert", a collaboration with singer/songwriter Nev Cottee (whose work on Aficionado and Wonderfulsound is well worth checking out) is another high point, Cottee's growling, slow guiro vocal lending a yearning feel to perfectly counterpoint the punctuating bass and undulating chords. In fact, rhythm is everywhere, even in the beautiful synth washes of "Shoreline", which arrive as if brought in on the tide.
Island is an album that creeps up on you, draws you in and then involves you completely. That a debut should have such a clear and consistent voice – and one that successfully spans such varied songs – is a breathtaking achievement. It's also one that will make album of the year choices that much more difficult.
An album that creeps up on you, draws you in and then involves you completely
rating
Explore topics
Share this article