CD: Loretta Lynn - Full Circle
CD: Loretta Lynn - Full Circle
An aptly-named great American songbook for the Queen of Country Music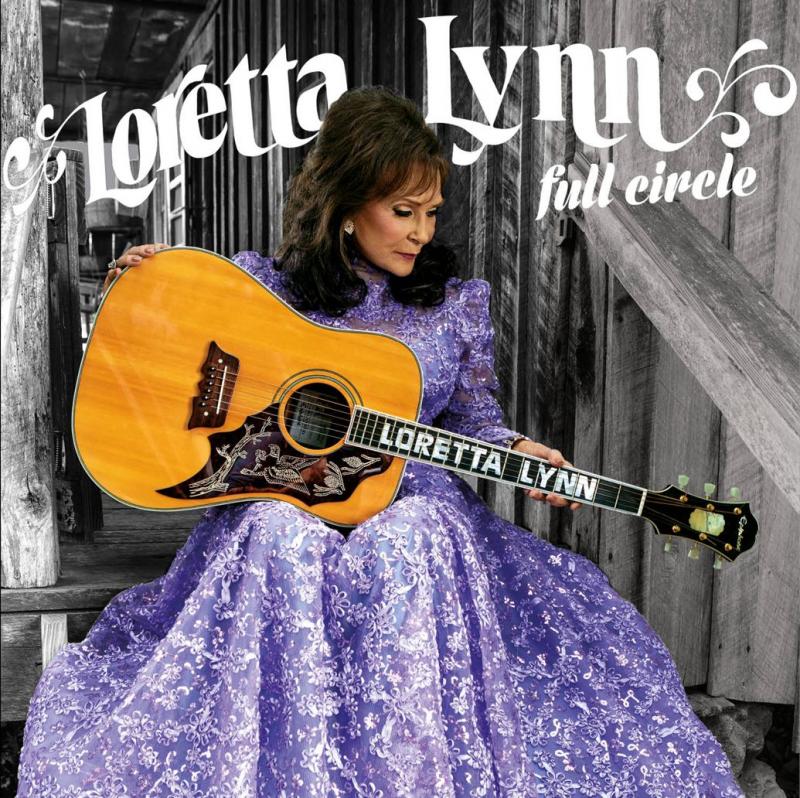 'Full Circle': the theme and mission statement of Loretta Lynn's latest album
Loretta Lynn's first album in over a decade begins not with a song, but a spoken word introduction: the Queen of Country Music, still hands-on in the studio at the age of 83, telling her collaborators about the first song she ever wrote. "I had to get all these songs wrote in two days, so I wrote 12 of them," she says, that rich Appalachian twang still strong in her voice, before the album proper begins with a new version of that very same song.
Lynn and her longstanding producers – daughter Patsy Lynn Russell and John Carter Cash – have been exploring her archives, re-recording both the old standards and those parts of the Great American Songbook Lynn hadn't yet touched in her 50-year recording career, and the results sound as timeless as the series of albums her old friend Johnny recorded just before his death. If recent interviews are to be believed, Lynn's Full Circle could ultimately consist of several interlinking ones.
For a song dashed off in a couple of hours, "Whispering Sea" holds up well against the years: indeed, the older woman's reminiscing about "an old love affair that used to be" seems more poignant, carried as it is with just the right amount of soulful twang in the singer's voice. It's not the only reworked older song to appear here: "Everybody Wants to Go to Heaven" is a lusher, more communal experience than the 1965 original, while "Fist City" leaves the listener in no doubt that even an octogenarian Lynn remains capable of knocking the teeth down the throat of anyone who might cross her.
With the album's title setting its theme and mission statement, Lynn fills out Full Circle with covers – of the traditional folk songs she learned as a child and of country standards, including a rendition of "Secret Love" so soulful it gives a thirtysomething Doris Day a run for her money – and new songs. If it's disappointing to learn that the woman who challenged conservative country in the 1970s with songs about contraception and divorce would rather slut-shame on the insipid "Everything It Takes", Lynn's final track "Lay Me Down" – a rich, gorgeous duet with her contemporary Willie Nelson – is a pretty decent palate cleanser.
For a song dashed off in a couple of hours, 'Whispering Sea' holds up well against the years
rating
Share this article