CD: Justin Bieber – Purpose |

reviews, news & interviews
CD: Justin Bieber – Purpose
CD: Justin Bieber – Purpose
From troubled child to grown-up star, the singer takes a leap of faith
Saturday, 14 November 2015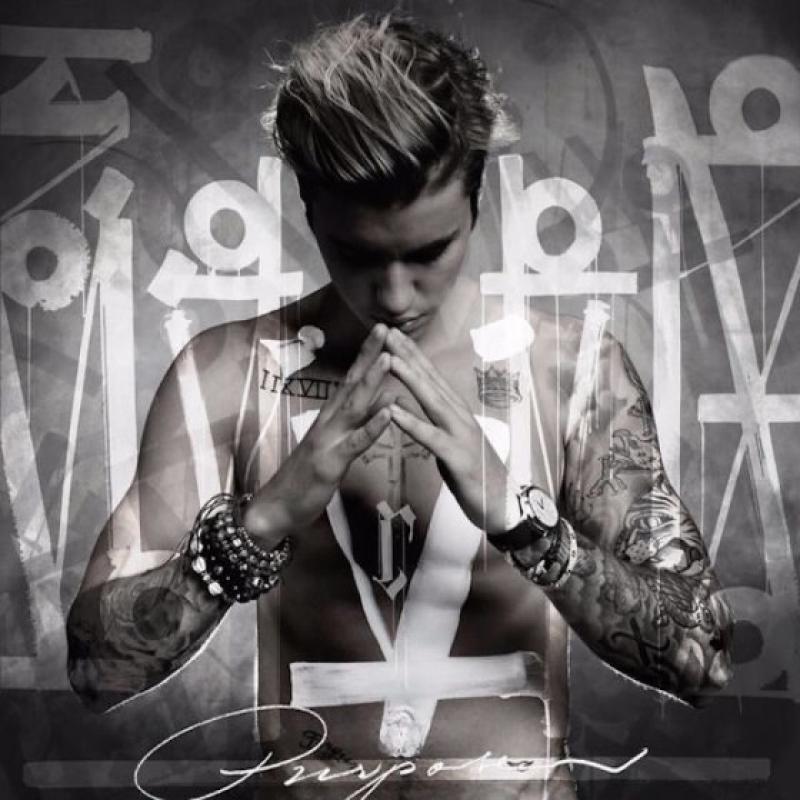 Here's the house, here's the steeple…
Justin Bieber's undoubtedly had a tricky time of it, living in the full glare of the world's media. While it's demonstrably not "the toughest thing in the world", as he recently suggested in Billboard magazine, it can't be much fun having your every misdemeanour writ large. His fourth album, Purpose, purports to be his mea culpa, but I'm left wondering what he's supposed to be apologising for.
Surely a teenager who has been gifted unimaginable wealth should be forgiven for occasionally acting like an impatient dick and driving badly? We let pensioners get away with it all the time.
At the time of writing, Purpose has been out less than a day and there's already a consensus forming. It's his best work yet. He's repenting and reinventing his way into maturity along with a textured and refined musical palette courtesy of his producers, including Corey Feldman-faced EDM raven Skrillex.
I'll concede point one: it is his best effort to date – but that still leaves us a considerable distance from "any good at all". There's not much to really love here. It's the sound of Bieber excitedly handholding us through a maze of clichés he's just discovered, unaware that we can clearly see over the box hedge and know exactly where we're going. Meanwhile, although the much-anticipated production occasionally flashes ("Company", "Sorry", the grammatically awkward "Where Are Ü Now"), too often it fizzles and falls disappointingly short – poundshop fireworks with a Harrods price tag. If the producers did bring anything to the party, they seem to have squirreled it away in the hope of taking it home afterwards.
Allied to the God-fearing, juvenile worthiness that litters Purpose, it all seems disappointingly diluted. That shouldn't trouble Bieber too much though – the pop faithful seem, for the most part, like the infirm looking to homeopaths for a cure rather than seeking out proper healthcare, and the public gets what the public wants. If Team Bieber are hoping this will prove to be a stepping stone from child star to fully-fledged phenomenon, then yeah, it probably will – but it's no Off the Wall.
It's the sound of Bieber excitedly handholding us through a maze of clichés he's just discovered
rating
Explore topics
Share this article