CD: John Mellencamp - Sad Clowns & Hillbillies |

reviews, news & interviews
CD: John Mellencamp - Sad Clowns & Hillbillies
CD: John Mellencamp - Sad Clowns & Hillbillies
Fanfares for the common man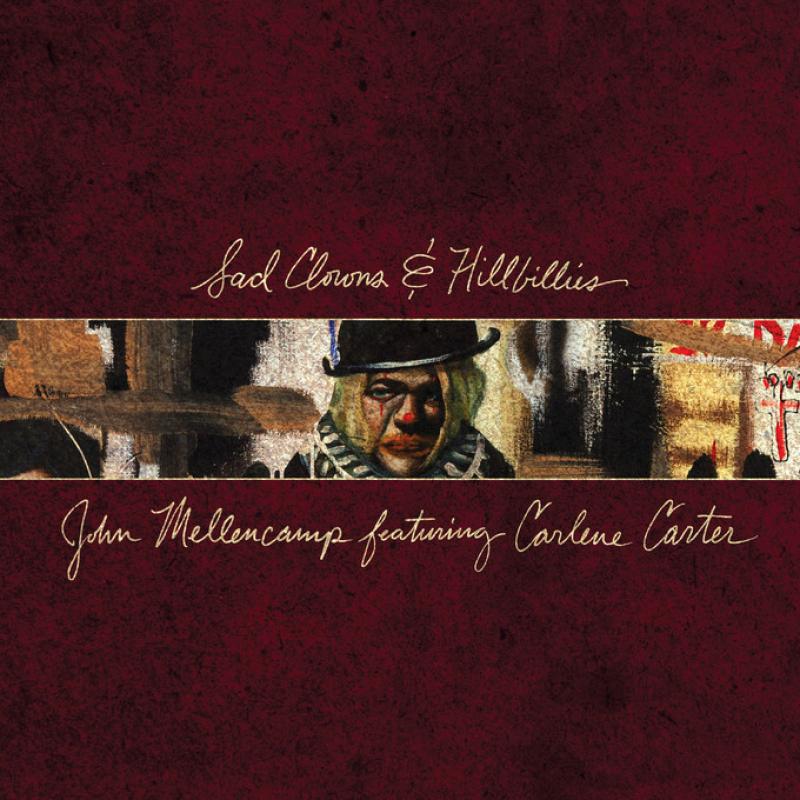 Roots rocker plays it like it is
The 23rd studio album from the artist formerly known as John Cougar was originally destined to be a religious album, but the songs he and Carlene Carter wrote turned out to be not quite so God-fearing as all that, though there's certainly a discernible ol' timey vibe, what with the pedal steel and fiddle and all. There's a joyous setting of Woody Guthrie's "My Soul's Got Wings", one of many previously unsung lyrics now archived in Tulsa, in which Guthrie dreams of a heaven "full of joy".
Angels abound, but the devil rears his head among the
Sad Clowns & Hillbilllies
.
Recorded in Indiana, John Mellencamp's home state to which he remains umbilically attached, this is a compelling album from a justly celebrated roots rocker. There's something about the picked guitar's open tuning in "Mobile Blue", the first track, that immediately draws you in, even before the fiddle, dobro and what sounds like a Hammond enter the mix. Sad Clowns features five duets with Carter, daughter of Johnny Cash, including "Indigo Sunset" which they co-wrote, and "Damascus", a Carter opus. The two have often worked together: on the southern gothic musical Ghost Brothers of Darkland County for which Stephen King wrote the book, and on the Meg Ryan movie Ithaca for which Mellencamp wrote the title song. More recently, Carter joined him on his Plain Spoken tour.
Mellencamp's played with the greats, among them Dylan, Springsteen and Willie Nelson, Joan Baez and Pete Seeger, at whose 90th birthday celebration at Madison Square Garden he sang. Like them, his songs chronicle the everyday joys and struggles of ordinary people, a fanfare for the common man by a musician who's consistently stood up to be counted. "Easy Target", which concludes the album, closed Mellencamp's live sets as the US election drew to its disheartening conclusion. "Black lives matter/Who we tryin' to kid?" he sings, "Easy target – a country's broken heart".
There are moments on Sad Clowns when Mellencamp sounds as you would imagine Tom Waits would if he cleared his throat. Elsewhere you could be listening to Kris Kristofferson, and there are moments of Springsteen and Dylan, enhanced by that Sixties-style Hammond and occasional harmonica. Yet he remains resolutely his own man, one whose voice "echoes the discontent that's out there in the heartland" as Billy Joel put it as he inducted him into the Rock'n'Roll Hall of Fame back in 2008.
Mellencamp's songs chronicle the everyday joys and struggles of ordinary people
rating
Share this article