CD: Danger Mouse & Daniele Luppi – Rome |

reviews, news & interviews
CD: Danger Mouse & Daniele Luppi – Rome
CD: Danger Mouse & Daniele Luppi – Rome
Sincere tribute to Italian soundtrack music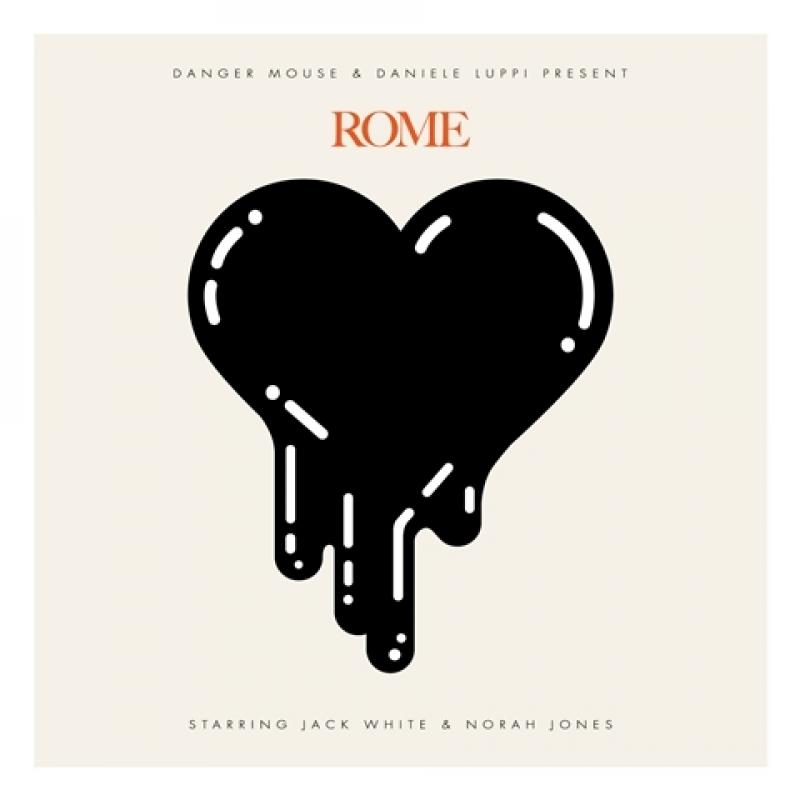 'Rome': Not a soundtrack
Luppi had already issued The Italian Story album in 2004, a tribute by the LA-dwelling Italian orchestral arranger and composer to his influences. The Grey Album surfaced the same year. Luppi and Burton soon gravitated towards each other.
Both were fascinated by composers like
Ennio Morricone
,
Alessandro Alessandroni
,
Piero Piccionni
,
Armando Travajoli
and
Piero Umiliani
and I Marc 4, the studio quartet that played on countless soundtracks including those of Morricone's. They also loved Alessandroni's eight-piece vocal outfit I Cantori Moderni, and the wordless vocals of their member Edda Dell'Orso. Alessandroni was the whistler on those evocative Morricone scores. Burton and Luppi decided to record in
Rome
with I Cantori Moderni and members of I Marc 4 at Forum Studio, the facility opened by Morricone as Ortophonic.
Three sessions were held: in 2006, 2007 and 2008. Now in their seventies and eighties, the musicians hadn't played together for 30 years. Jack White and Norah Jones's vocals were added later in America. Opening cut "Theme of Rome" is a brooding spaghetti-western cue topped with Edda Dell'Orso's haunting cooing. Jones and White then take over for "The Rose With the Broken Neck", their keening duet soaring over I Cantori Moderni bringing what could be Bird with the Crystal Plumage-style Morricone into a world that's more modern. White's preacher-slanted vocal on "Two Against One" is recognisably his. On "Black", Jones has never sounded more wounded, more moody. With swooning strings, rolling Melody Nelson guitar arpeggios and dreamy harpsichord, "Her Hollow Ways" is a terrific instro. The balance between the now and the then is what makes Rome more than straight homage, but an album grounded in something so specific it might not break into the mainstream. The imaginary soundtrack can be a cliché, but in this case – Luppi's film credits include Sex and the City and Nine – Rome might find its afterlife in actual soundtracks.
Watch the trailer for Danger Mouse and Daniele Luppi's Rome
Share this article