The Voices |

reviews, news & interviews
The Voices
The Voices
Ryan Reynolds shines in Marjane Satrapi's surreal portrait of an American psycho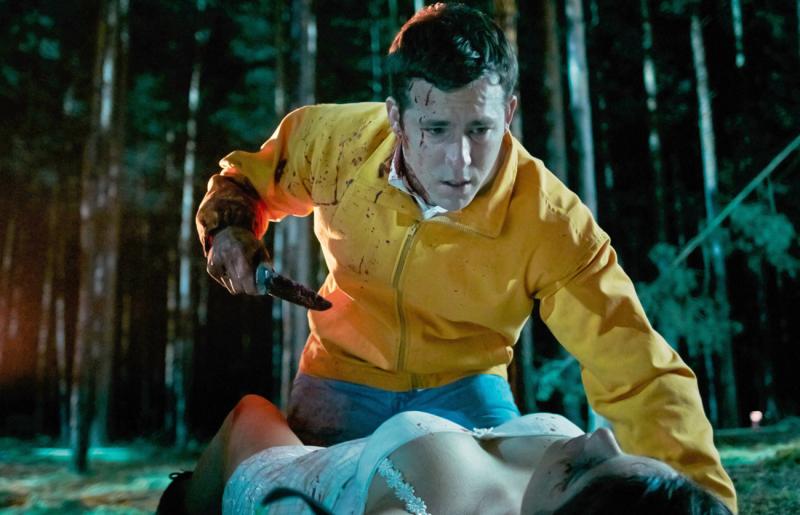 Crazy name, crazy guy: Jerry Hickfang (Ryan Reynolds) has his way with Fiona (Gemma Arterton)
Horror, fantasy, bleak humour and appalling taste combine to make The Voices that rare thing, a movie that defies packaging by soundbite. Iranian director Marjane Satrapi (of Persepolis fame), abetted by screenwriter Michael J Parry, has conjured a looking-glass world of simple, colourful surfaces and childlike charm, only to rip it away to reveal the gibbering psychosis beneath.
The story is set in the flat, blank middle of America, where Jerry Hickfang (Ryan Reynolds) is a willing but none-too-sharp employee of bathroom company Milton Faucet and Fitting. The fact that Milton's employees wear camp pink jumpsuits isn't the only thing here that sets tiny alarm bells ringing.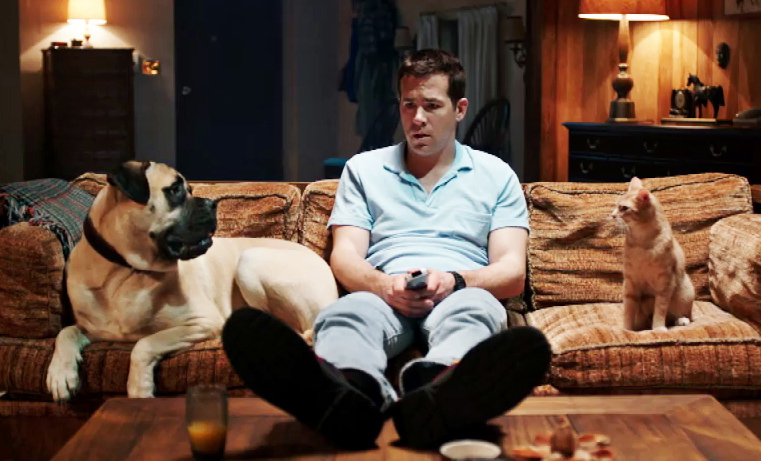 The eager-to-please, ever-grinning Jerry is fixated on Fiona (Gemma Arterton), one of the girls in the company's back office, but she has accurately diagnosed him as an irritating weirdo. When he invites her out to a local Chinese restaurant where he thinks she'll be thrilled by the Oriental Elvis impersonator, she has no hesitation in standing him up in favour of a karaoke night with her female workmates (including Anna Kendrick's Lisa, who really does think Jerry is cute).
Jerry lives in a disused bowling alley out in the sticks, where he holds lengthy conversations with his dog Bosco (a homely, slow-witted mutt) and cat Mr Whiskers, who spits bile in an angry Scottish accent (Jerry and pets, pictured above). If Bosco is the voice of hearth and slippers, Mr Whiskers is a ginger tabby Mephistopheles, urging Jerry to give in to his darkest instincts. These first alarmingly emerge when Jerry chances upon Fiona, stranded in the rain with a stalled car after her karaoke night, and gives her a ride home. Except their journey is interrupted by a deer crashing through the windscreen, which grotesquely begs Jerry to finish it off by slitting its throat. A horrified Fiona runs off into the woods, only to suffer another coup de grace from Jerry (almost inadvertently, it seems).
When we watch Jerry having sessions with shrink Dr Warren (Jacki Weaver), we get an inkling that what we've been seeing is a fragile constructed reality cocooning Jerry's true condition. The doctor urges him to keep taking his meds, which he's evidently reluctant to do, and Dr Warren's ineffectual admonishments and laissez-faire weakness suggest that part of the director's motivation could even be to deliver a caustic critique of American healthcare.
However, the film's disconcerting jumps between genres make it impossible to pin down exactly where the director's head is at. There's a blinding moment where she spotlights the gulf between Jerry's drug-modified dreamworld and the miserable reality, when his apartment suddenly becomes a filthy dungeon piled high with human offal in tupperware containers (breakfast at Jerry's, pictured left). Elsewhere, there are quasi-comic teen-slasher interludes, episodes of grotesque dismemberment, and some small-town surrealism worthy of David Lynch, though Satrapi could have done us all a favour and left out the psychological "explanation" of how Jerry became the way he is.
Most of the plaudits belong to Reynolds (who did the cat and dog voices too). He must have thought twice or possibly thrice before he climbed aboard, but he carries off the multi-faceted freakiness of the Jerry role with aplomb, right down to the lysergically-fuelled end sequence where he morphs into a cheesy Bollywood-disco star. But why? God only knows.
GEMMA ARTERTON ON STAGE AND SCREEN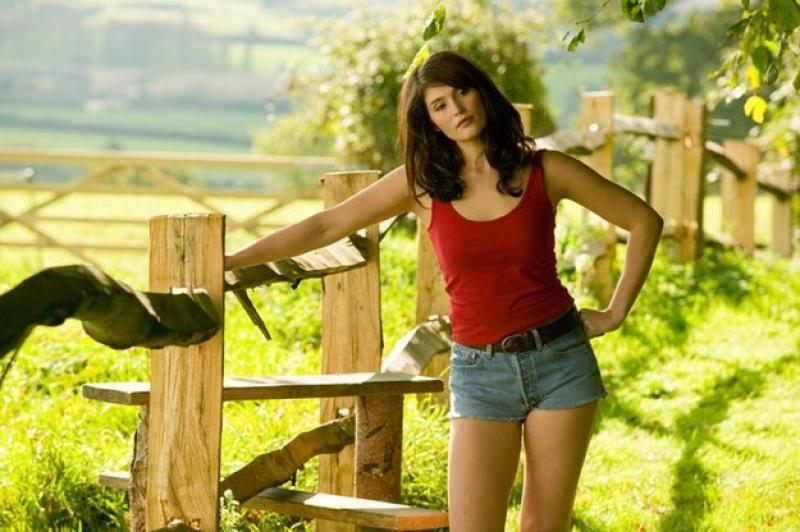 Tamara Drewe (2010). Arterton plays Posy Simmonds's modern Hardy heroine (pictured right) in barbed rural romp shot by Stephen Frears
The Master Builder, Almeida Theatre (2010). Arterton stars opposite Stephen Dillane as passions blow hot and cold in uneven take on Ibsen
Clash of the Titans (2010). Arterton comes up Persil white as the Olympians of Tinseltown plan a classical killing in 3D
Prince of Persia: The Sands of Time (2010). Fantastical desert epic beguiles the eye while deep-freezing the brain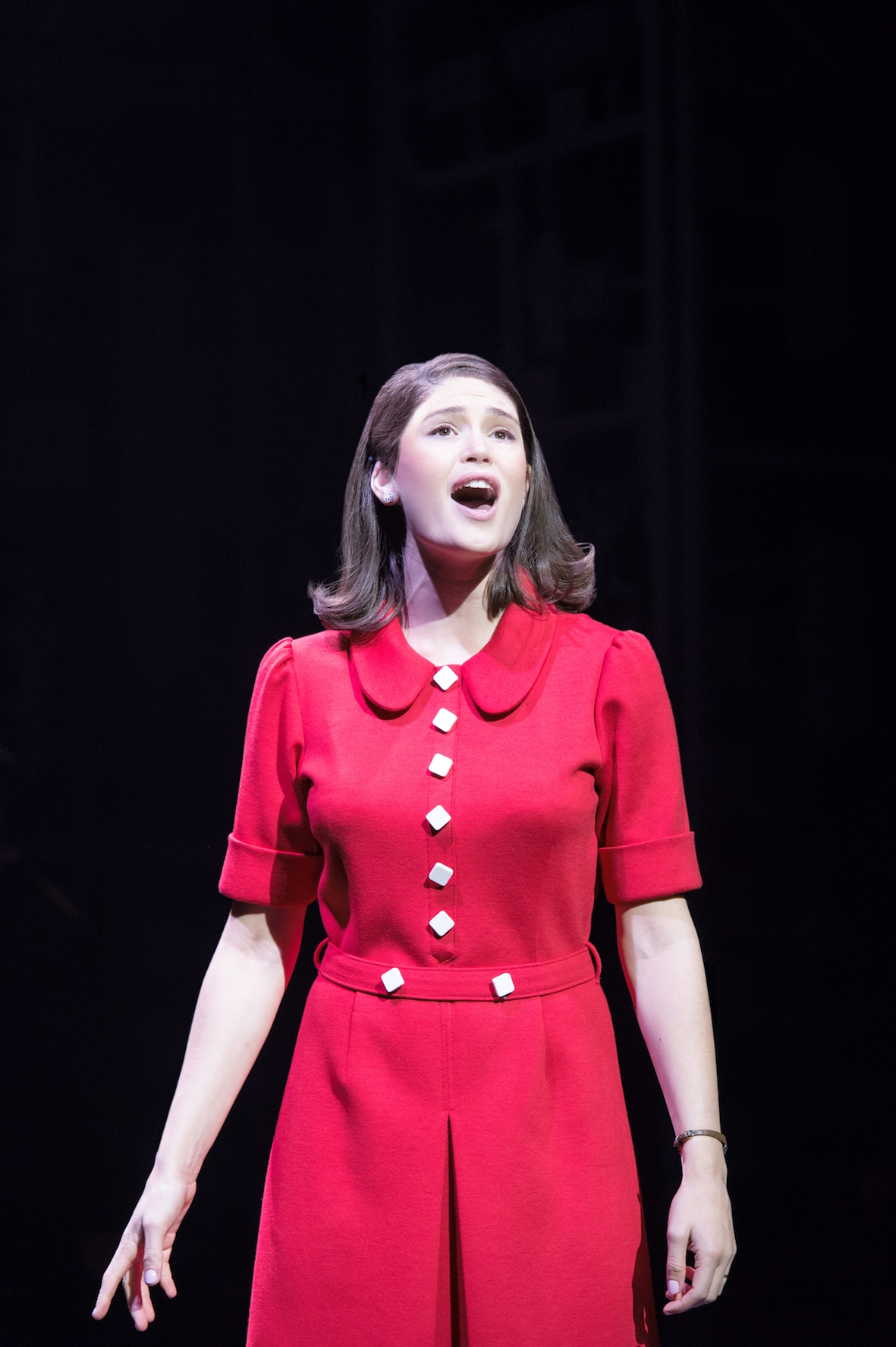 The Little Dog Laughed, Garrick Theatre (2010). Arterton plays straight woman to Tamsin Greig's mega-star comic turn in Broadway satire
Byzantium (2013). Arterton is va-va-voom vampy in Neil Jordan's return to bloodsucking
Song for Marion (2013). Under Arterton's tutelage, Terence Stamp and Vanessa Redgrave work the tear ducts in paean to old age
The Duchess of Malfi, Sam Wanamaker Playhouse (2014). In a bright opening for London's shadowy and atmospheric new theatre, Arterton is radiant as Marlowe's tragic heroine
Made in Dagenham, Adelphi Theatre (2014). Arterton reveals great pipes as she takes on the bosses in musical version of the 1968 struggle for equal pay (pictured above by Manuel Harlan)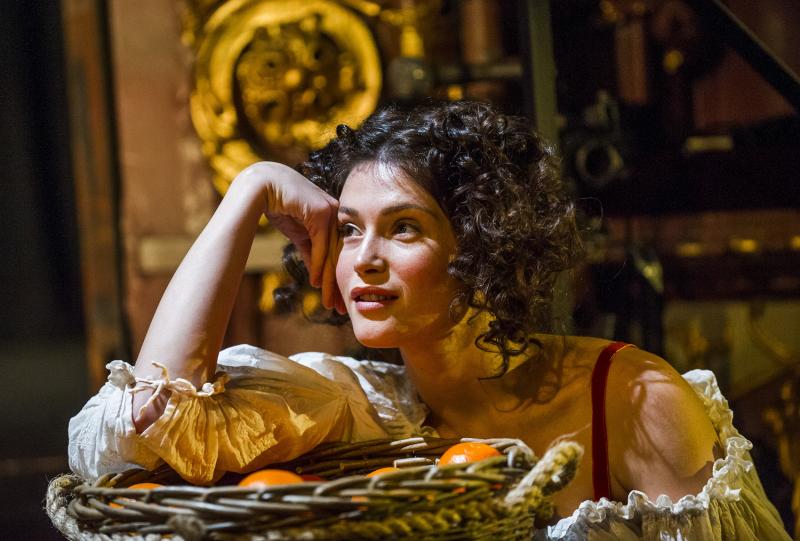 Nell Gwynn, Apollo Theatre (2016). Arterton charms king and audience in West End outing for the Globe's jolly Restoration romp (pictured by Tristram Kenton)
The Girl With All the Gifts (2016). Bestselling dystopian book reborn as underpowered movie
Saint Joan, Donmar Warehouse (2016). Revival of Shaw classic is a tour de force for near-miraculous Arterton
Their Finest (2017). Resoundingly British and sheerly enjoyable story of filmmakers joining the fight against Hitler
There are quasi-comic teen-slasher interludes, episodes of grotesque dismemberment, and some small-town surrealism worthy of David Lynch
rating
Explore topics
Share this article