Run and Jump |

reviews, news & interviews
Run and Jump
Run and Jump
Irish sleeper success is eloquent yet spare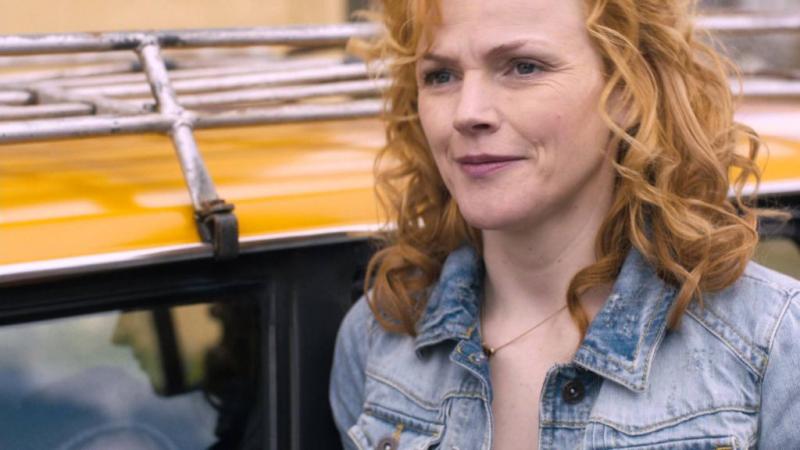 At her peak: Maxine Peake stars in Steph Green's `Run and Jump'
Not a lot gets spoken in Run and Jump, the gently eloquent first feature from San Francisco-born filmmaker Steph Green, a dramatic strategy that leaves the actors to charge the unsaid with meaning and the audience - not to mention Ireland, ah Ireland - to do the rest. That the result is as finely honed as it is honours not just the unforced beauty of a country that looks especially gorgeous soaked in rain. (The specific locations here are Counties Wicklow and Kerry.) Green to her credit knows how to turn understatement to advantage so that we feel as if we just might be watching life as it is lived, not as so many flashier films contort and distort it for supposed gain.
In fact, when the characters do speak, they occasionally lapse into a portentousness that leaves several notable lines dangling in the air. (The screenplay is by Green and Ailbhe Keogan.) The film is at its best when Green lets her observant camera ponder the faces of her characters as they try to make sense of shifting circumstances, not to mention surroundings that include the necessary water for this broken family to run and jump into, as per the exhortation of the title (Peake and Forte in action pictured below). The dramatic crux is the stroke suffered by father of two, Connor (the striking Edward MacLiam), whose debility alters for keeps the balance in his relationship with wife Vanetia (a radiant Maxine Peake) and their daughter and son, the second of whom is confronting issues of his own (not to be revealed here).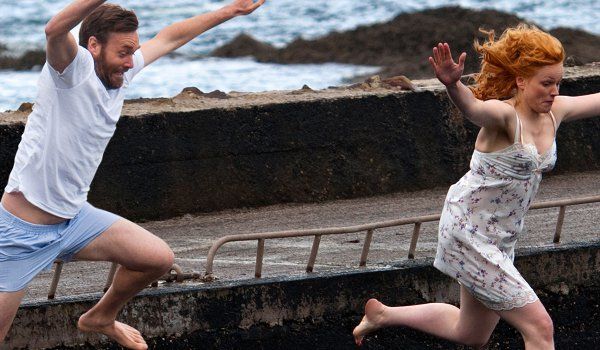 Enter Ted (Will Forte, the unsung strength of last year's wonderful Nebraska), an American neurobiologist who has travelled to rural Ireland to document Connor's re-awakening, as it were, following a month in a coma and four months' recovery after that. His emotions submerged behind a full beard that adds to the implicit sense of intrigue, Ted before long becomes the paterfamilias in the household that Connor by necessity can no longer be. More riskily, Ted becomes the emergent lover, too, a prospect that isn't lost on many of the sizable array of relations and inlaws who crop up now and again to signal their disapproval, since they're not crazy about Connor being some sort of medical "guinea pig" to begin with.
Flashbacks illuminate the strong, solid presence that Connor was before illness set in, and there's an especially fine scene when he makes an unmistakable attempt to kindle anew the passion with Vanetia that Connor clearly feared had been lost forever. Peake there, as throughout, is simply luminous in the part, concern dampening her easy sexualiy, blonde ringlets framing a face that can turn from openness to distress on a dime. And Forte - clearly no stranger to lending support to characters in need after playing Bruce Dern's screen son - knows how to foreground a role that could recede from view, Ted's enquiry revealed to be not so much about Connor's recovery as about trying to abet the healing process without yourself becoming part of the problem.
Watch the trailer for Run and Jump overleaf
Peake is simply luminous as Vanetia, her blonde ringlets framing a face that can turn from openness to distress on a dime
rating
Explore topics
Share this article