Nosferatu, eine Symphonie des Grauens |

reviews, news & interviews
Nosferatu, eine Symphonie des Grauens
Nosferatu, eine Symphonie des Grauens
Wonderful, immersive restoration of Murnau's pioneering silent vampire film
Max Schreck as Count Orlok in 'Nosferatu, eine Symphonie des Grauens': still creepy after all these years
Common sense indicates it's a rare film which retains the impact it had on first exposure. Films can often reveal new depths and fresh detail with repeated viewing, but that initial effect is tough to duplicate. This new release of FW Murnau's Nosferatu, eine Symphonie des Grauens actually captures the thrill of the first-time experience. Partly, that's due to the extraordinary restoration.
It's also because experiencing the film in the cinema is utterly unlike seeing it at home.
Nosferatu should be experienced before a screen in darkness, with the film flooding your senses. It is a powerful, atmospheric film. Seeing it as originally intended brings home the force of its power and atmosphere. The fact that it is a silent film doesn't matter.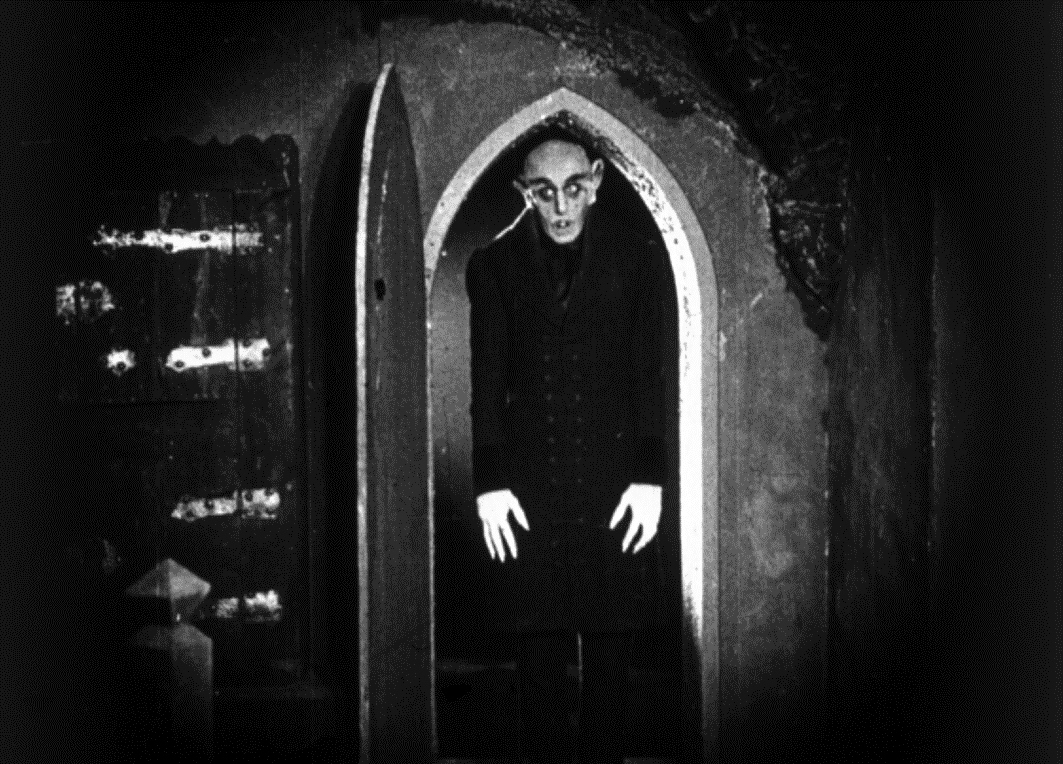 However, what we see now is not what we would have seen in 1922. Technology has moved on: the image hitting the screen must be more crisp and consistent than in the 1920s, or even the pre-digital 1980s. Two elements are at play with this new release: the restoration and the film itself.
The restoration is wonderful. Although the images are sharp, it still looks like a film from the past. The details of the bald wig helping Max Schreck become Count Orlok can be seen. This does not undermine the creepy other-worldliness of his performance, but supplements it by strengthening the bond between his acting and what he portrays. Contrasts between black and white, and light and shade are more pronounced than recollected. In the cinema, the veil lifted by the FW Murnau-Stiftung and Luciano Berriatúa restoration seen here reveals more than could reasonably be expected. Multiple sources are evident: after the "offer what you like, we're not going any further" intertitle, moments of softness must be evidence for a source different to the bulk employed. The experience overall is supplemented by using Hans Erdmann's original score as accompaniment and the original German intertitles.
All this forces focus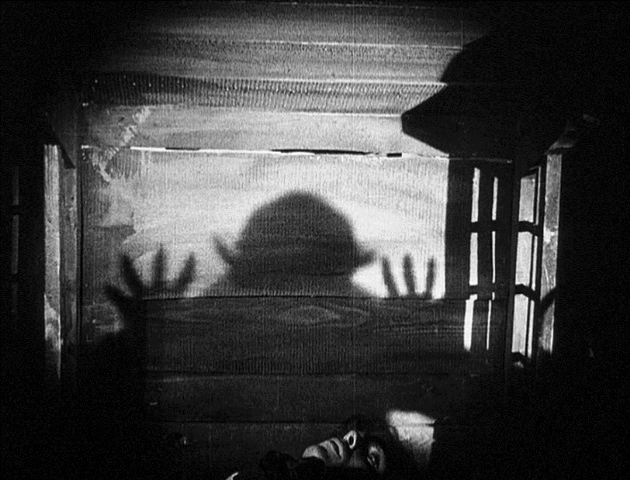 towards the film itself, as barriers - especially any apprehension about seeing a museum piece, akin to taking medicine - to being sucked in are removed. This is not a great horror film, but simply a great film. Aesthetically, the distorted reality of expressionism dominates, but it is really only at 90 minutes that this is fully utilised. Earlier, Orlok's rise from his coffin in the bowels of the ship carrying him is tremendously impactful.
What comes through most in this fresh exposure is the allegory driving the film. Gustav von Wangenheim's Hutter goes off to seek Orlok and returns with more than he was meant to come back with, to his and his wife Ellen's (Greta Schröder) misfortune. Even while he is away, Ellen and her town-folk are paying the price for Hutter's encounter with the unknown. The film is a warning about the unforeseen consequences which accompany the adventurer when they return home. Take care after leaving the cinema.
Overleaf: watch the trailer for the restored Nosferatu, eine Symphonie des Grauens
Watch the trailer for the restored Nosferatu, eine Symphonie des Grauens
'Nosferatu' should be experienced before a screen in darkness
rating
Explore topics
Share this article