The Danish Girl |

reviews, news & interviews
The Danish Girl
The Danish Girl
Beautiful but sanitised adaptation of a heartbreaking story, from Tom Hooper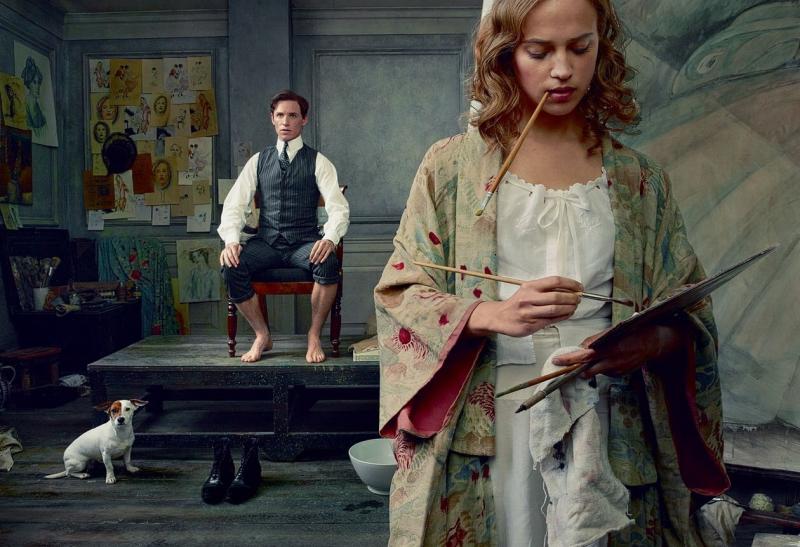 'Awakening a dormant desire': Alicia Vikander and a pre-transformation Eddie Redmayne in 'The Danish Girl'
Tweaked and polished to within an inch of its life, The Danish Girl is the latest shamelessly awards-seeking effort from British director Tom Hooper, whose last two period films The King's Speech and Les Misérables were certainly showstopping pieces of cinema.
Yet, despite the latter's ostensible grit, both specialised in human anguish prettily presented for your viewing pleasure; Hooper's unapologetically indulgent, highly embellished approach isn't to everyone's taste but you've got to admire his bravado.
The Danish Girl is based on David Ebershoff's fictionalised account of the life story of Lili Elbe, born Einar Wegener, who was one of the first recipients of gender reassignment surgery in 1930. Beginning in Copenhagen, it stars Eddie Redmayne (fresh from both Oscar triumph and Jupiter Ascending indignity), who takes the character from a shy but successful male painter to a transgender woman of blossoming confidence. Less interested in transitioning as a societal taboo than as a marital one, the film shows the impact Einar's radical realisation has on his relationship with his adoring wife Gerda (Alicia Vikander).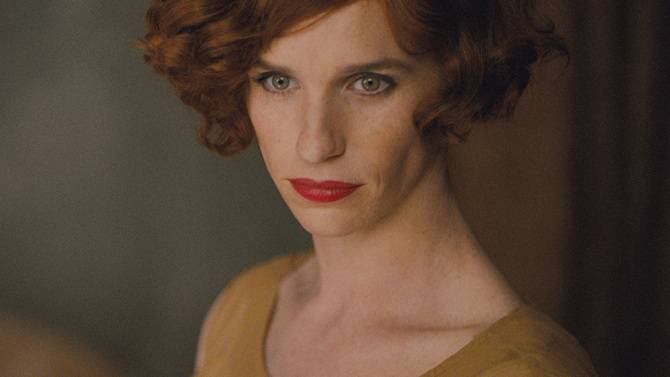 Gerda is also an artist and unwittingly awakens a dormant desire in her husband when she asks him to stand in for her dancer friend Ulla (Amber Heard) as the subject of a painting. She persuades Einar to don stockings and ballet slippers and, although she draws the line at asking him to wear Ulla's dress, simply pressing the garment against his person elicits a visible thrill. Later, as part of a naïve wheeze, Gerda encourages him to develop a female persona – that of sheltered country cousin Lili – setting Einar off down a path from which there will be no turning back.
Further cruel irony comes in the inspiration Gerda derives from her domestic situation, with Lili both the source of her agony and her muse; as her reputation as an artist soars, she watches the man she loves slowly disappear. Given the fascinatingly complex, ever-evolving central relationship it's no surprise that there's little room for substantial supporting characters, although Ben Whishaw pops up as an admirer of Lili's, while Matthias Schoenaerts plays Hans, an art-dealer and old school-friend of Einar's who provides Gerda with some much-needed masculine comfort – and the audience with the prospect of a conventional romantic resolution.
Collaborating for the fifth time with cinematographer Danny Cohen (whose exemplary work also includes the recent Room and London Road, and who has worked with Hooper in both TV and film), Hooper's approach is initially seductive – boasting creamy interiors, popping colours and beautiful stars – but it all becomes desperately wearying. Redmayne is well-suited to the dual role and performs it with admirable delicacy and dogged conviction. But the material gives him precious little to work with when things get rough, and as he's reduced to fluttering his eyelashes coyly for the hundredth time – particularly in Lili's darkest hours – this inherently sympathetic character is rendered faintly ridiculous. Fortunately, Vikander fares far better, providing the sole note of realism, with Gerda's messy, seesawing feelings, non-conformist personality and raw angst slicing through an often rather prissy film.
That it deviates from the actual events is not in dispute but as The Danish Girl nears its conclusion it feels distractingly, troublingly dishonest, like it's sacrificed the truth for something far neater. For all its apparent earnestness, it's hard to shake the feeling that too many of the sharp edges have been shorn from this gut-wrenching story.
EDDIE REDMAYNE'S FINEST MOMENTS
Birdsong. TV solves the problems of Sebastian Faulks's novel where movies and theatre failed
Fantastic Beasts and Where to Find Them. JK Rowling casts a new spell starring Redmayne as a wand-wielding zookeeper

My Week With Marilyn. Slim, prim but well-acted tale of the legendary star's misadventure in England

Perspectives: War Art with Eddie Redmayne. Oscar-winning actor proves that he did learn something as a Cambridge art history student

Red. Alfred Molina skilfully embodies 20th-century art giant Mark Rothko. Redmayne assists

Richard II. Redmayne plays the tormented king in Michael Grandage's swift, fluid farewell to the Donmar

The Theory of Everything. Redmayne's Oscar-winning turn as Stephen Hawking, the scientist struck down with motor neurone disease
PLUS ONE TURKEY
The Pillars of the Earth. Ken Follett's Middle Ages: English history shot in Hungary and funded by Americans