Chariots of Fire is coming! |

reviews, news & interviews
Chariots of Fire is coming!
Chariots of Fire is coming!
It must be Olympic year: the Oscar-winning film is back on screen but also on stage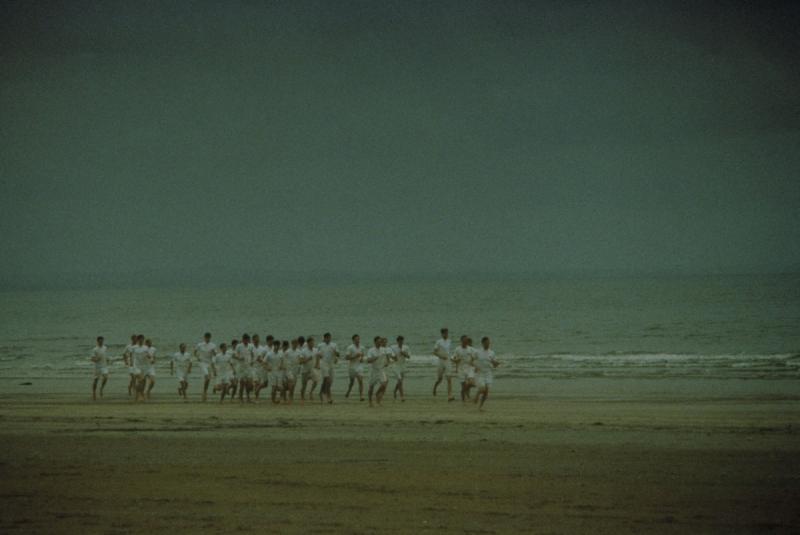 Re-run: 'Chariots of Fire' comes round the block 30 years on
There'll be no avoiding Chariots of Fire this summer. The Olympics being shortly upon us, Hampstead Theatre are soon to launch a stage verison of the Oscar-winning 1981 film.
The success of Hugh Hudson's epic account of the British athletes at the 1924 Olympiad in Paris famously prompted scriptwriter Colin Welland to yell from the Academy Award podium, "The British are coming!" As the British film industry went on to collapse in on itself throughout the 1980s, it turns out he was largely wrong about that. But 30 years on,
Chariots
is having its moment again.
There is a general air of doom in the West End about the prospects for selling a single theatre ticket this summer. So it's a shrewd move of the producers who yesterday announced - before it has even been rubberstamped by the critics or generated any sort of box office hype - that Chariots of Fire will be transferring to the West End at its earliest convenience. Those producers, for the record, include Hugh Hudson and Barbara Broccoli. The play opens at Hampstead on 9 May, closes on 16 June and takes up immediate residence at the Gielgud Theatre on 22 June. the play is directed by Edward Hall and written by Mike Bartlett, current writer-in-residence at the National Theatre whose latest play Love, Love, Love is about to open at the Royal Court. Anyone seeking to know whether Vangelis's Oscar-winning synth soundtrack will feature, the answer is yes.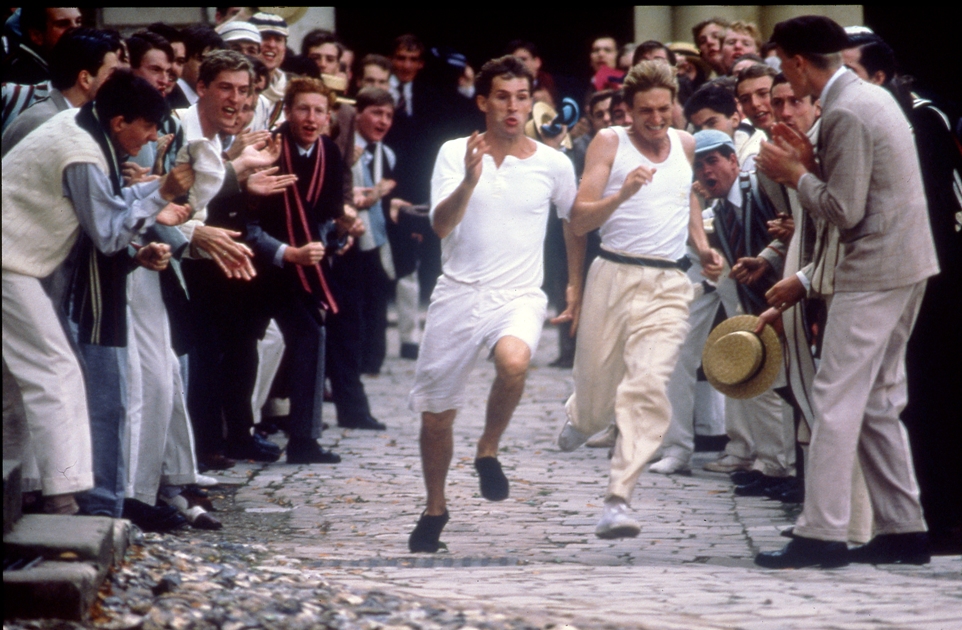 And if punters really can't get enough of a story of Olympic heroism from yesteryear, then the film is also being re-released for the first time as part of the London 2012 Festival and the Cultural Olympiad. Digitially remastered, it will open on 13 July at gala screenings all over the country. The one in Leicester Square will be attended by the surviving makers of the original film (Ben Cross and Nigel Havers pictured above right) plus "British sporting stars". Not, presumably, current Olympic ones, who should be tucked up in bed. David Puttnam, the film's producer, will not be alone in hoping that victory at the Oscars and the box office will gird the loins of today's Olympians. "Chariots of Fire is about guts, determination and belief," he says. "Just as the film succeeded in raising spirits and aspirations 30 years ago, I believe it could deliver exactly the same message today. At the heart of the film is the quest for Olympic glory, and I find hard to imagine anything more likely to resonate throughout the country this summer." In other words, please buy a ticket.
Chariots of Fire (the play) at Hampstead Theatre from 9 May, then at the Gielgud Theatre from 22 June
Chariots of Fire (the film) will be released on 13 July
Watch the new trailer to Chariots of Fire
Explore topics
Share this article