Bankruptcy won't stop the ballet |

reviews, news & interviews
Bankruptcy won't stop the ballet
Bankruptcy won't stop the ballet
Their boss may be bust, but Mikhailovsky Ballet confirm London trip with all stars on board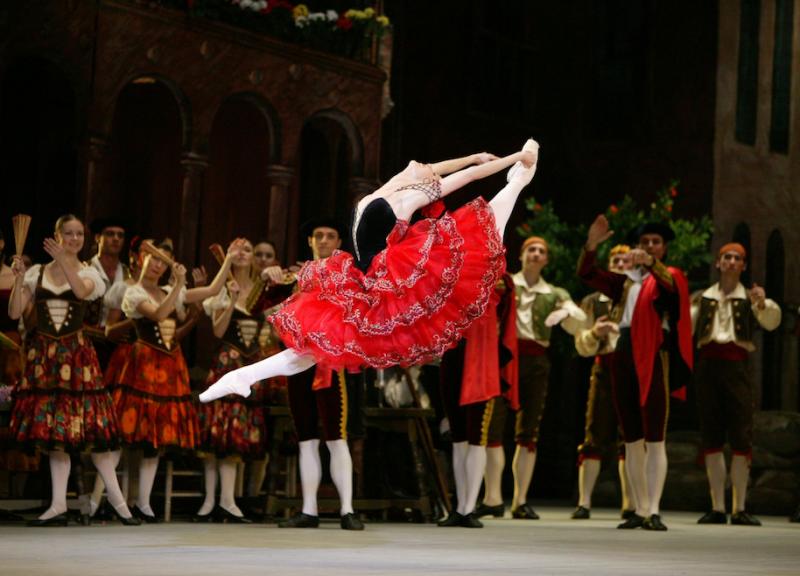 Free spirit: Natalia Osipova as an unstoppable Kitri in 'Don Quixote'
The Mikhailovsky Ballet's general director, Russia's fruit tycoon Vladimir Kekhman, may just have been declared bankrupt, but the company is pressing ahead with its star-studded London trip in March.
Fraud investigators last week raided the offices of the Mikhailovsky, St Petersburg's "other" company (ie, not the Mariinsky), looking for connections between Kekhman's business activities and the theatre. Nearly six years ago the "Banana King" became the 180-year-old theatre's general director and donated a billion rubles to fix its crumbling walls and renovate its programme.
But last October he was declared bankrupt at London's High Court of Justice. His company, the JFC Corporation, is said to owe Russian banks and other bodies more than a billion rubles but under UK law a bankrupt's assets are now protected from seizure by creditors abroad.
The Russian police's visit to the Mikhailovsky Theatre seems to show they're not being deterred from asking questions, however.
Kekhman's millions and no-holds-barred celebrity approach are said to be his principal weapons in luring away top stars from both the Bolshoi and the Mariinsky, who it's confirmed today will be heading the London Coliseum tour.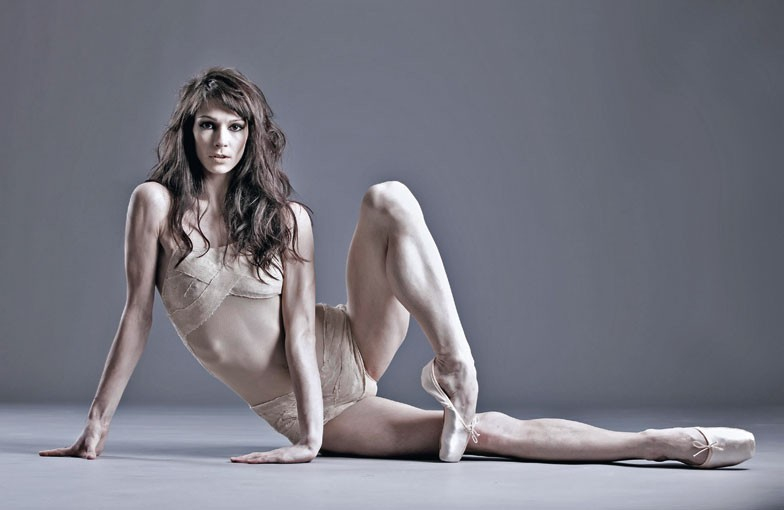 The sensationally exciting young couple Natalia Osipova and Ivan Vasiliev will perform the opening nights of Giselle, Don Quixote and Laurencia, while former Mariinsky principal man Leonid Sarafanov will feature with another of today's most talked-about ballerinas, the willowy Polina Semionova (pictured by Italian Vogue 2012), in Giselle and contemporary works by the Mikhailovsky's artistic director, Nacho Duato.
The company is pulling out all the stops, including bringing its orchestra for the fortnight's season from 26 March to 7 April, backing up Kekhman's declaration last week that despite the fraud police raids, the theatre's future was in no way at risk from any inquiries into business matters. More here.
The repertoire combines popular favourites such as the tragic Giselle and comic Don Quixote with modern work by the artistic director, and an enjoyably revived Soviet ballet, Laurencia, about a feisty heroine of a Spanish peasant revolt, filled with brilliant dancing.
Programme
26-29 March, Giselle, the landmark romantic tragedy. A girl is betrayed by her lover and dies. He is condemned by forest spirits to die, but his ghostly lover battles to save his life.
26 March (7.30pm): Natalia Osipova, Ivan Vasiliev
27 Mar & Thursday 28 Mar: Polina Semionova, Marcelo Gomes
29 Mar (7.30pm): Olesya Novikova, Leonid Sarafanov
30-31 March, Don Quixote, the most brilliant of comedies. Don Quixote and Sancho Panza get lost in a Spanish village where a sparky young couple compete with each other in flirtatious mischief.
30 & 31 Mar (7.30pm): Osipova, Vasiliev
31 March (3pm): Oksana Bondareva, Denis Matvienko
2 & 3 April, Laurencia, a monster hit of the Thirties, a cross between Spartacus and Don Quixote in its themes of love, heroism, villainy and dancing bravura. Both performances star Osipova and Vasiliev
5 & 6 April, Multiplicity, Forms of Silence and Emptiness, a full-length work by Nacho Duato in tribute to J S Bach. Both performances star Polina Semionova and Leonid Sarafanov
7 April, Without Words/ Nunc Dimittis/ Prelude, three works by Nacho Duato. Starring Sarafanov.
The Russian police's visit to the Mikhailovsky Theatre shows they're not being deterred from asking questions
Explore topics
Share this article