Pinnock's Passions, Handel's Garden, Sam Wanamaker Playhouse |

reviews, news & interviews
Pinnock's Passions, Handel's Garden, Sam Wanamaker Playhouse
Pinnock's Passions, Handel's Garden, Sam Wanamaker Playhouse
Musical showman leads candlelit exploration of magpie composer
Trevor Pinnock by candlelight at the Sam Wanamaker Playhouse
The latest in a series of "Pinnock's Passions" concerts at the Sam Wanamaker Playhouse saw the doyen of period instrument performance lead a delightful exploration of Handel the musical borrower, entitled "Handel's Garden". As Trevor Pinnock writes in the programme notes, "throughout his life as a composer he had the habit of taking cuttings, transplanting and grafting from works old and new".
In parts this involved playing the original pieces, for instance arias by Reinhard Keiser and Agostino Steffani, followed by Handel's magpie reworking of them (in Semele and Theodora). The point not being a pedantic illustration of Baroque plagiarism but rather just a thematic link for some wonderful music making.
Pinnock was a sparkling host, introducing each element with a winning combination of wit and wisdom
It was a perfect example of what The Globe has been trying to achieve with its musical programming for its new candlelit gem of a theatre – not to be just another concert venue, but to offer curated events that play specifically to the enveloping intimacy and closeness of the audience.
Pinnock was a sparkling host, introducing each element with a winning combination of wit and wisdom. And he had of course assembled a top-flight group of musicians to share the stage, with soloists Katharina Spreckelsen (oboe), Katy Bircher (flute) and soprano Lucy Crowe (pictured, below), along with a quintet of strings.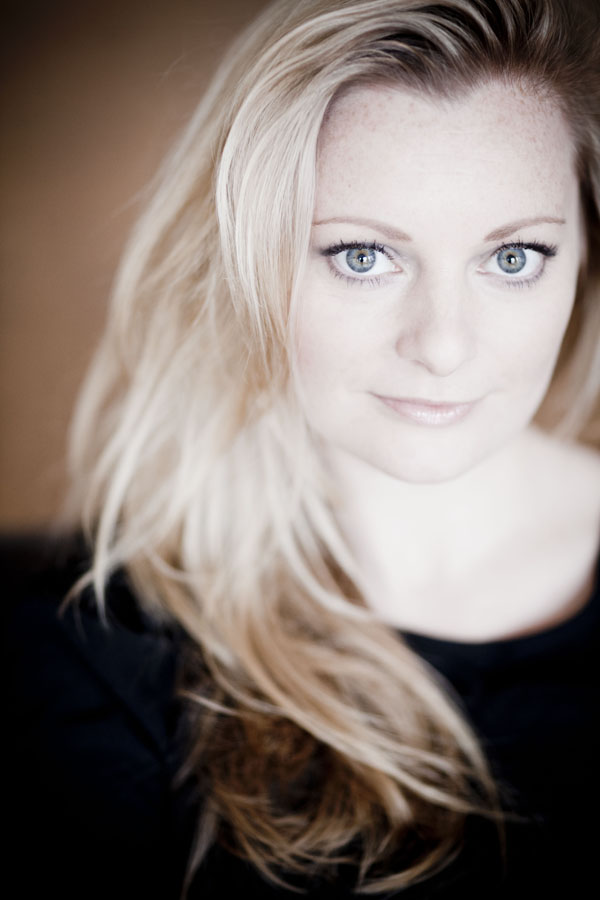 Crowe is a versatile and sensitive singer, and had the measure of the space – when you've sung at the New York Met, Royal Opera House, the Coliseum, there are adjustments to be made for a room whether the furthest seat is still in spitting distance. Crowe brought her chamber voice and sang with subtlety and precision, while communicating the texts with a touch of theatrical flair. The vocal fireworks of the last item on the programme, "Tornami a vagheggiar" from Alcina, were a suitably celebratory finish and the audience's applause was rewarded further with an unaccompanied rendition of "Down by the Salley Gardens".
The other soloists got a chance to shine too, with Spreckelsen's virtuoso turn for the G minor oboe concerto and Bircher's trilling cameo on the "Sweet Bird" aria from L'Allegro, Il Penseroso ed Il Moderato. Cellist Jonathan Byers, of the Badke Quartet, apparently playing for Pinnock for the first time, seemed entirely at home and wonderfully assured in the cello obbligato part in "What passion cannot Music raise and quell" from An Ode for St Cecilia's Day.
Pinnock, speculating about whether Handel would approve of his added ornamentation in one piece, finished off to appreciative laughter: "But there we are, it's my show." And with his take on the G major harpsichord Chaconne, it certainly was, the veteran proving that he's still got it, in droves.
Pinnock's Passions coclude with 'A Bach Family Celebration' on 7 and 8 September.
It was a perfect example of what The Globe has been trying to achieve with its musical programming for its new candlelit gem of a theatre
rating
Explore topics
Share this article