Classical CDs Weekly: Jürg Frey, Janáček, Trio Mediaeval |

reviews, news & interviews
Classical CDs Weekly: Jürg Frey, Janáček, Trio Mediaeval
Classical CDs Weekly: Jürg Frey, Janáček, Trio Mediaeval
Minimalist piano music, rousing Czech fanfares and a vocal journey from Iceland to Italy
Saturday, 31 January 2015
Trio Mediaeval
Jürg Frey: pianist, alone R. Andrew Lee (piano) (Irritable Hedgehog Music)

The Irritable Hedgehog label's signature release is a recording of Dennis Johnson's epic piano work November, an early minimalist work from the late 1950s. Lovingly reconstructed from a muffled C120 cassette tape by composer Kyle Gann, it's astonishing; five hours of cool, static wonder, compelling in spite of the glacial pace and lack of conventional musical narrative. November is performed by Denver-based pianist R. Andrew Lee, who's also the soloist in the label's double disc set of Swiss composer Jürg Frey's pianist, alone. Frey's music defies easy categorisation. Huge stretches of pianist, alone (1) consist just of regularly recurring sequences of bare open intervals; bare fourths and fifths tolling like bells. We get patterns of repeated single notes and bald, sonorous low chords. Lee's concentration is contagious. If you were hearing this music live, you wouldn't dare leave the hall, such is the potent spell it casts. The work lasts as long as a mature Mahler symphony. It's head-scratchingly strange, but unassertively wonderful; as much meditation aid as music.

And then there's pianist, alone (2), Frey's sequel. Heard after the first work, it comes as a shock. The piano writing, at times, approaches normality. There are beguiling, slow chord progressions, strict canons and scraps of recognisable melody. The slowness is still there, along with the unpredictability. And, paradoxically, it's oddly exciting. Production values are excellent – the recording has plenty of resonance and a fair bit of ambient extraneous noise, both of which feel wholly appropriate. A set to fall in love with, however improbable it may seem. This is music that needs to be heard, not heard of. Bold listeners should then investigate Lee's box set of November.


Janáček: Suite from 'The Cunning Little Vixen', Sinfonietta, Capriccio Jean-Efflam Bavouzet (piano), Bergen Philharmonic Orchestra/Edward Gardner (Chandos)

Janáček's Capriccio for piano (left hand) wasn't commissioned by Paul Wittgenstein, but written on the suggestion of the Czech pianist Otakar Hollmann, who'd also lost his right arm in World War 1. There's a lovely, possibly apocryphal, story about Hollmann's first meeting with the reluctant composer, who asked him "Why do you only want to play with one hand? It's hard to dance when you only have one leg." On completing the work in 1926, Janáček neglected to tell Hollmann, though he did give the work's first performance. Among this composer's mature works the Capriccio is among the most eccentric – a dazzingly offbeat concertino, the soloist accompanied by flute and piccolo, two trumpets, three trombones and euphonium. Few composers wrote so well for winds and brass, and this little work sparkles. There's a fabulous jaunty euphonium melody in the third movement, and the last movement's glowing peroration is wonderful stuff. You end up paying so much attention to the Bergen Philharmonic's nifty brass section that you might overlook Jean-Efflam Bavouzet's peerless solo playing. This is a reference recording.

The rest is pretty spectacular too: the oft-heard suite from The Cunning Little Vixen is heard in the revised version compiled by the late Sir Charles Mackerras, who restored Janáček's original orchestration . Edward Gardner's urgency gives this sublime music extra dramatic bite, and the orchestral playing is beyond reproach. As it is in a thrilling account of the five-movement Sinfonietta. Chandos's close sound means that the opening fanfares make the requisite impact, but what follows is just as good. Try the snarling muted trombones at the start of the second movement, and some peerless trumpet playing in the central section. There's plenty of wildness at the third movement's climax, and the return of the fanfares at the work's close is sensational. Wonderful music, beautifully performed and recorded.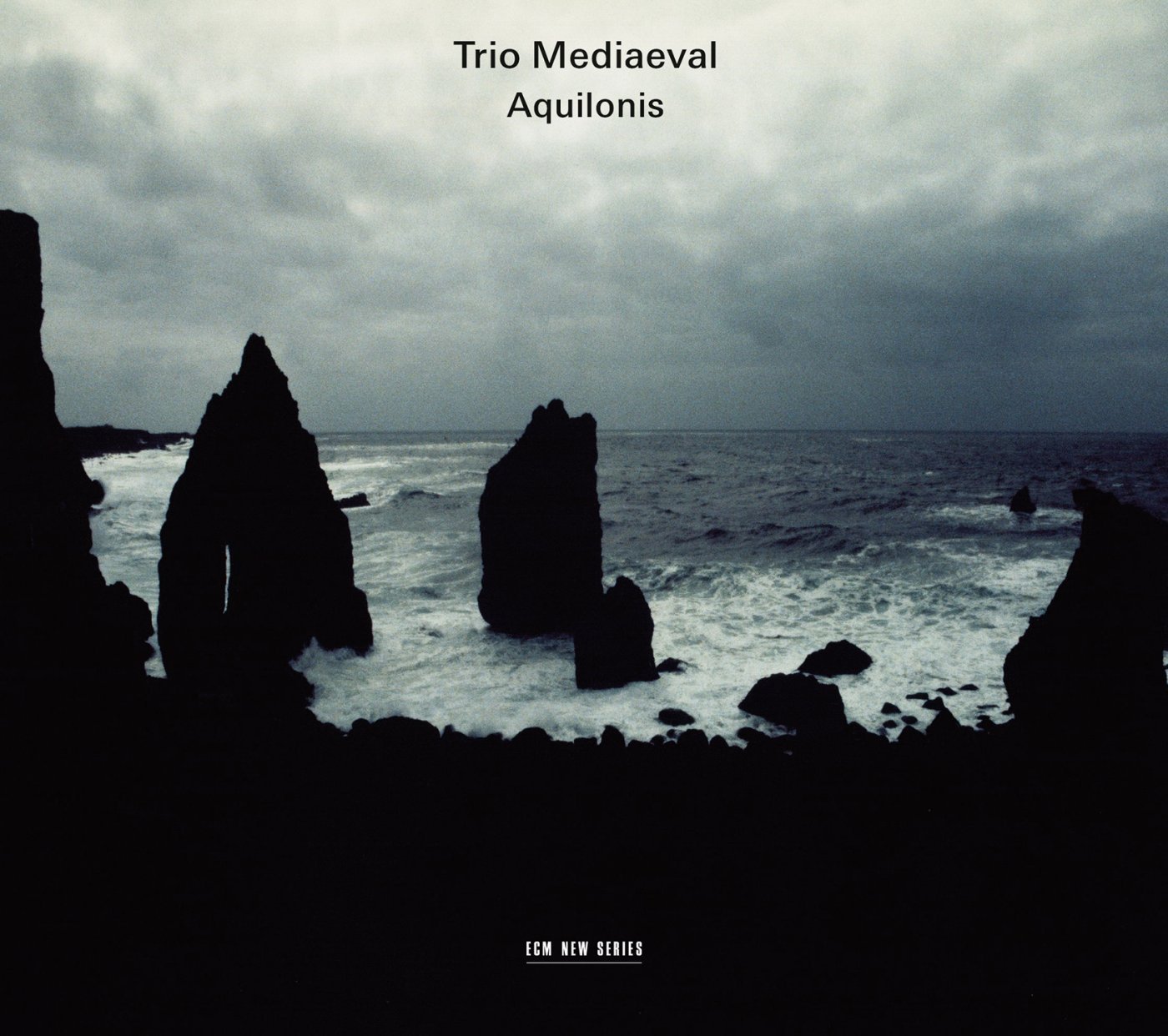 Trio Mediaeval: Aquilonis (ECM)

If Gardner's vibrant Janáček causes sensory overload, few better remedies exist than an hour spent with this coolly beautiful CD. Inevitably there's a lot of skilled guesswork involved when performing music of this period, along with the fact that it would originally have been sung by male voices. But these performances by Norway's Trio Mediaeval have such warmth and spontaneity that you'll probably be convinced. Four numbers are taken from the Office of St Thorlak. He was a 12th-century Icelandic mystic, the date of whose death in December 1193 is still commemorated in his home country by the consumption of cured fish. The music's spareness is offset by discrete accompaniments and moments where the three unison voices suddenly divide into what the notes describe as "spontaneous polyphony". What we hear is consistently sensual and beautiful; presumably not the sort of sound which would have appealed to an austere, celibate cleric.

Trio Mediaeval describe this disc as "a musical journey from Iceland to Italy via the coasts of Scandinavia and England", and it takes in Norwegian hymns, English carols and several newly commissioned pieces. They include several gems by Oslo-based British composer Andrew Smith, along with pieces by jazz bass-player Anders Jormin and the American William Brooks. Irresistible, idiosyncratic interpretations of Italian Lauda, taken from a 13th-century manuscript complete the disc, sung with flexibility and freedom.
Why do you only want to play with one hand? It's hard to dance when you only have one leg.
Explore topics
Share this article