Classical CDs Weekly: Debussy, Smetana, Cincinnati Symphony Orchestra |

reviews, news & interviews
Classical CDs Weekly: Debussy, Smetana, Cincinnati Symphony Orchestra
Classical CDs Weekly: Debussy, Smetana, Cincinnati Symphony Orchestra
Orchestral delights from Bamberg, Cincinatti and San Francisco
Saturday, 04 February 2017
Louis Langrée: 'demonstrating a very French ear for orchestral colour'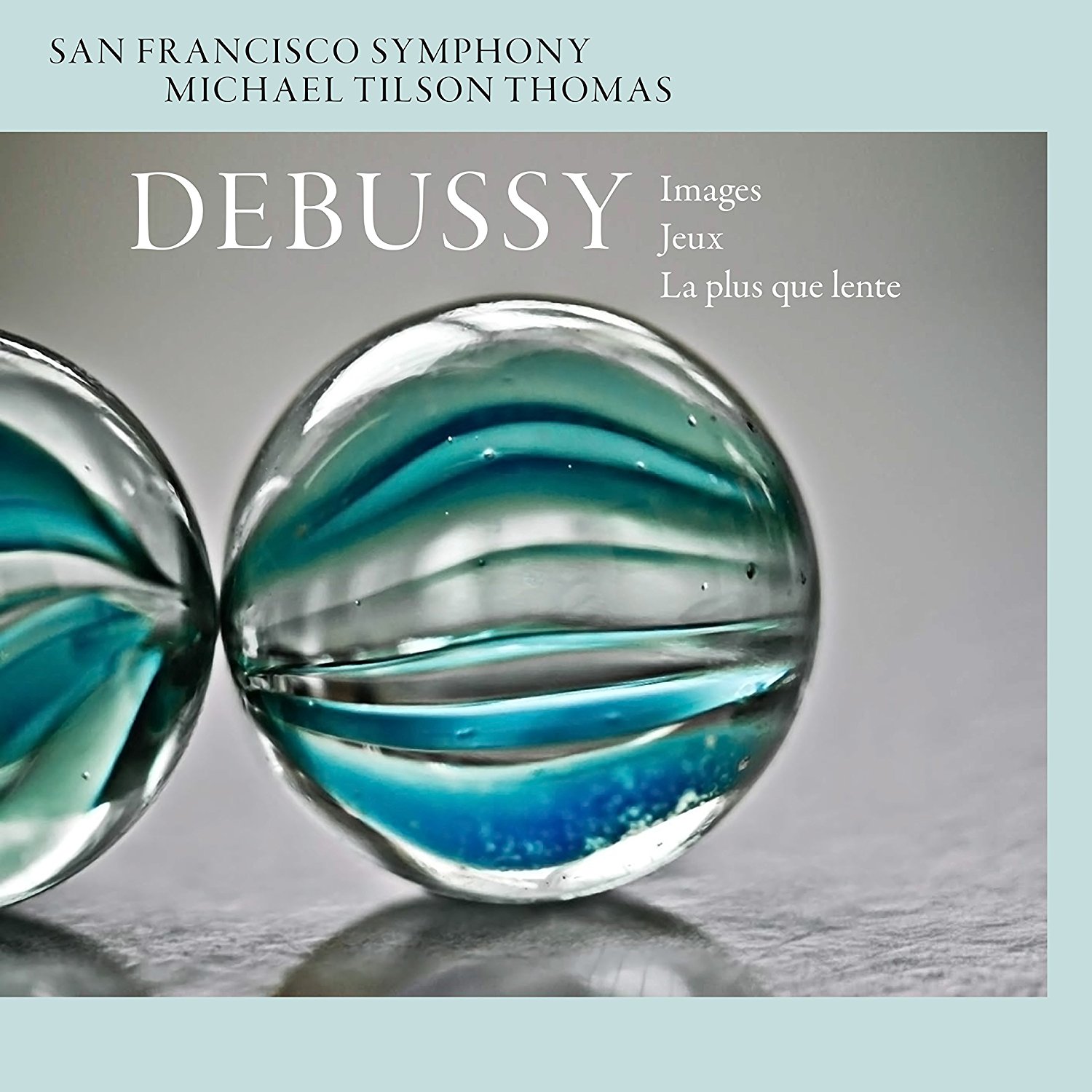 Debussy: Images, Jeux, La plus que lente San Francisco Symphony/Michael Tilson Thomas (SFS Media)
Debussy's tennis-themed Jeux would surely have made a bigger splash had its 1913 premiere not been overshadowed by a certain Stravinsky premiere. This is a real grower of a piece, a tennis-themed ballet given music of supernatural delicacy and subtlety. Jeux is an otherworldly score, one of its mysteries being that it can sound like a new piece on each hearing. I've never heard the piece so well performed as it is here, Debussy's shades and half-lights painted with incredible skill by Michael Tilson Thomas's San Francisco players. Their performance sounds like an extended orchestral improvisation. The perspectives keep shifting. Themes abruptly emerge from the murk before slyly evaporating. Not a work packed with instantly hummable melodies (though they're there if you search for them), but a dazzling exploration of orchestral colour.
Jeux alone is worth the asking price for this handsomely recorded SACD, but there's also the complete Images, again performed with immense affection. The opening of "Gigues" has rarely sounded chillier, and "Le matin d'un jour de fête" is joyous, never pushed too hard. You'll spot tiny instrumental details which you won't have heard before, like the ponticelli strings just before the two-minute mark. As a closer we get Debussy's irresistible orchestration of La plus que lente, the San Francisco cimbalon just prominent enough. In other words, this is the best disc of Debussy orchestral music you'll have heard in years, ou je veux bien manger mon chapeau. Can we have La mer and the Nocturnes, please?
Smetana: Má Vlast Bamberger Symphoniker/Jakub Hrůša (Tudor)
I've only ever heard bits of Smetana's Má Vlast live in splendid isolation. Which would be intensely frustrating for Jakub Hrůša, who explains in a booklet interview exactly why these six symphonic poems have to be performed together, in sequence: "My aim is to convince every promoter not to combine it with other pieces, not to interrupt it with an interval." He's keen to highlight the musical and thematic links between the different sections, in what proves to be a magnificently expansive performance. No one complains about 100 minutes of Mahler 3, so why not Má Vlast? In Hrůša's hands it just exceeds the 80-minute mark, but nothing feels rushed, Hrusa acknowledging that having a refulgent Bamberger Symphoniker at his disposal allows him to present the work as something rooted in the European tradition, not just a piece of Czech whimsy.
So much sounds freshy-minted here. My ears pricked up during Vyšehrad's knotty fugal writing, here bristling with energy and purpose. Diaphanous strings and soft winds turn the Wagnerian idyll at the heart of Vltava into something quite magical, and the Bamberg brass give Šárka enormous punch. Bohemia's fields and meadows sound bucolic, and Hrůša achieves wonders with the underrated fifth and sixth sections. The return of the Vyšehrad theme at the close of Blaník is a thrilling coup de théâtre, sounding both surprising and inevitable. An exceptional disc, glowingly recorded. I can't imagine a better introduction to this iconic work.
Concertos for Orchestra – music by Zhou Tian, Thierry Escaich and Sebastian Currier Cincinnati Symphony Orchestra/Louis Langrée (Fanfare Cincinnati)
Yet another orchestra own-label release, though Louis Langrée's Cincinnati Symphony don't yet have the international profile of Tilson Thomas's band. That's our loss: the playing here is outstanding, the trickier corners of the three new works heard on this disc negotiated with a swagger which never descends into slickness. They've already released an outstanding disc of concertos for orchestra by Bartók and Lutosławski (conducted by Paavo Järvi), so they've got form in this area. Zhou Tian's Concerto for Orchestra is slightly insubstantial but ravishing, its second movement a gorgeous, impressionistic wallow. The frenzied final minutes reference both Messaien and Lutosławski, before an unabashedly triumphant tonal close. Equally appealing is French organist-composer Thierry Escaich's Psalmos. Bach chorales provide much of Escaich's melodic material, and there's fun to be had in spotting what he does with them. There's another crowd-pleasing, positive ending. All hugely enjoyable.
As is Sebastian Currier's large-scale FLEX, its noirish opening chug interrupted by outlandish instrumental solos. The inner movements are scored more sparingly, before everything comes together in a final section's "Group Dynamics". Pounding ostinati and funky bass lines lead to a loud whistle blast and an unexpectedly brusque close. As said, it's the quality of the performances which make each work convince, Langrée demonstrating a very French ear for orchestral colour. Superb sound, too.
No one complains about 100 minutes of Mahler 3, so why not 'Má Vlast'?
Explore topics
Share this article