The Collection: Nina Leger trans Laura Francis – daring, direct and richly imagined |

reviews, news & interviews
The Collection: Nina Leger trans. Laura Francis – daring, direct and richly imagined
The Collection: Nina Leger trans. Laura Francis – daring, direct and richly imagined
Challenging the language of desire to construct a playfully original female gaze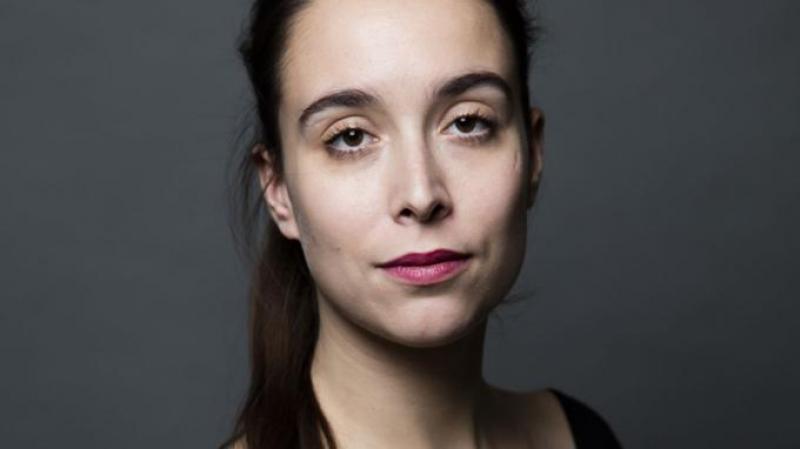 Nina Leger challenges, mesmerises, and impresses
Jeanne – employment, age and appearance unknown, motives unknowable – is building a collection of penises. In street after street, she feigns dizziness; on the inevitable approach of a man eager to lend his help, she leads him to a hotel room. After the encounter, she does not retain any recollection of this man's face, body or name; in the intricate interior of her memory palace, only the textured details of the penis, the "shape, the form, the particular warmth, the density, the smell", are carefully preserved. She is the protagonist of Nina Leger's provocative novel which imagines the contours of a female gaze with a knowing detachment, creating a new kind of sex writing, in the surreal shapes and syntax of a direct yet viscous, particulate prose.
Originally published in French as Mise en pièces, The Collection won the Anaïs Nin Prize in 2017 and is Leger's second novel. The award, created in tribute to its eponymous diarist, novelist and writer of erotica, recognises a work distinguished by its singular voice and sensitivity, by the originality of its imagination, and the audacity with which it faces down the moral order. In Laura Francis's supple translation, Leger's novel challenges, mesmerises, and impresses on all these fronts.
Written as an assemblage of present-tense vignettes, this is a story without the masculine "thrust" of narrative. The book repeats its beginning at its end, refusing the closure of an arc that would follow Jeanne to a point of crisis or reckoning. Instead, Jeanne remains aloof from any attempt to explain or pathologise her behaviour. In the episode which brackets the book, she slides a penis into her mouth and moves back to "contemplate" it, characteristically quizzical. "She lets it grow heavy, take on warmth, breadth and shape, push against her palate, weigh upon her tongue." The minute attention to sensation shields any deeper insights.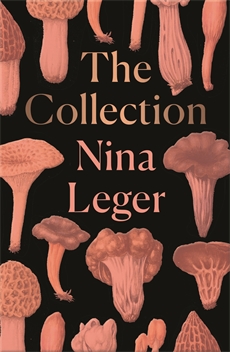 The narrator herself acknowledges the book's omissions to the point of taunting readers' desire to know what drives Jeanne, and why she is like she is. Smiling in anticipation of the reader's perplexity when an anecdote "produces several irregular pieces, but doesn't take the trouble to fit them together with the help of nuts and bolts", the narrator invites "the whys, and the becauses" into the hotel and lets them clamour in the lobby while, upstairs, Jeanne makes another addition. They fight over alternative explanations. She is the bored wife of an ophthalmologist, a dreamer seeking adventure. She is a bulimic who suffers from chronic low self-esteem. The word these personified explanations long to pronounce is "nymphomaniac" – the fallback description for any woman who has lots of sex and which presumes some kind of suffering: "a sexuality lacking pleasure, a sad pathology". But Leger does not allow Jean to become "the sign of a void that needed filling", as with other heroines of the genre. She takes a composed pleasure in her activities, treating each penis with a tender curiosity, almost as you might caress a pet:
"Her gestures are slow, diligent. She passes the penis between her fingers, into her mouth, presses it against her face. She examines it, occasionally putting it to her ear to listen to the blood beating, follows the curve of the head with her thumb…"
She makes the penis "her own". It is divested of its symbolic aura, no longer a phallus, but a cock. In one particularly alien likening, Leger writes of a "dark brown penis, which grows lighter towards the mound of the head where it becomes translucent, like an electric light in a child's bedroom."
If this sounds unsexy, that's because the book's most erotic passages are found not in its anonymous hotel rooms or the "SEX-SHOPE" that Jeanne visits "to discover penises more extraterrestrial in form". Instead, The Collection imagines a vitally abstract sensuality that saturates the syntax of Jeanne's thoughts, tugging at the coherence of her surroundings. This desire is molten, liquid, threatens dissolution: "The city falls apart […] The sign on the corner of a pharmacy liquefies, flows down, mingles with the electoral posters, becomes sluggish, slips into the dead leaves, turns the tarmac over, swallows the clothes rails…" Elsewhere, the pavement becomes a skin, "the epidermis of the tarmac". It is often the metro that brings these experiences close to the surface. In one vignette, Jeanne is "crushed against a yellow anorak", a synecdoche for a person only retrospectively identified as male. She licks the jacket's raindrops:
"Against her tongue, the anorak feels like a pumice stone. She presses her forehead against it. The yellow grows warm, liquefies, flows, tepid and thick as an egg yolk that has been pierced. Jeanne drowns in it without anyone noticing her…"
This brings us to the project of Leger's book: to conceive a language of desire not caught in the structures of patriarchy. To reverse the gaze, and make a spectacle of the male, when traditionally – in the words of Laura Mulvey's Visual Pleasure and Narrative Cinema – "pleasure in looking has been split between active/male and passive/female". While Jeanne's is a body that can never be looked at, her gaze is self-consciously forceful, almost basilisk-like in its intensity: it "petrifies" and "consumes". Existing apart from Jeanne, it becomes animate in its own strength: her gaze is "a look which lingers, which presses and sinks further into the folds of the dark blue cloth and seems to draw down the teeth of the zip one by one."
From this we appreciate the ambition of The Collection – as well as its toying sense of humour. Leger's novel may be slim, but it deals confidently with far-reaching questions. Objectification, "promiscuity", the difficulties of describing female sexual pleasure. Although at first you might mistake this book for erotica, it knowingly complicates its genre, offering a tantalising glimpse of a female desire unburdened by the debt of explanation. It is daring, direct and richly imagined.
The Collection by Nina Leger trans. Laura Francis is published by Granta £9.99

Subscribe to theartsdesk.com
Thank you for continuing to read our work on theartsdesk.com. For unlimited access to every article in its entirety, including our archive of more than 10,000 pieces, we're asking for £3.95 per month or £30 per year. We feel it's a very good deal, and hope you do too.
To take an annual subscription now simply click here.
And if you're looking for that extra gift for a friend or family member, why not treat them to a theartsdesk.com gift subscription?