Angela Carter: Inside the Bloody Chamber |

reviews, news & interviews
Angela Carter: Inside the Bloody Chamber
Angela Carter: Inside the Bloody Chamber
Carter's literary executor explores the enduring influence of her reimagined fairy tales
Little Red Riding Hood becomes 'The Company of Wolves'
Eighteen months before her death from lung cancer at the age of 51, Angela Carter talked to Jenni Murray on Woman's Hour. She had just edited The Virago Book of Fairy Tales (1990), a rich stew of stories – Eskimo, Swahili, Armenian – which she had grouped in provocative sections: "Brave, Bold and Wilful"; "Good Girls and Where it Gets Them". She talked about the difference between the work undertaken by "chaps" – the novel and the epic – and the kind of stories often referred to as "old wives' tales". She suggested it was time for the power of female heroines to be not just reclaimed but brandished.
Jenni Murray was puzzled by her project – or rather, slyly pretended to be so, in order to bring out the blazing conviction of her interviewee. Are the fairy stories to which we are accustomed really short of heroines, she asked. Surely, they are brimming over with them. They have given us Cinderella. They have given us the Sleeping Beauty. Well, said Carter, with a sort of gleeful politeness, you could not – could you? – say that the Sleeping Beauty was "a figure full of get up and go"?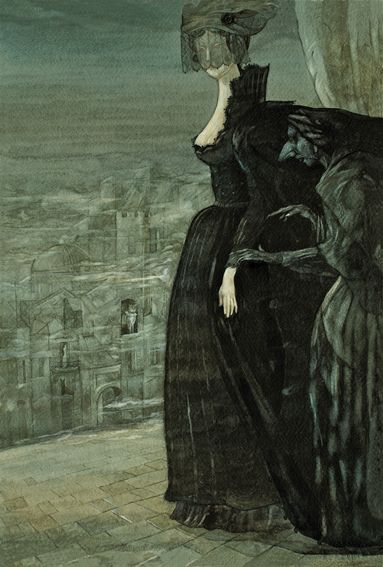 It is a wonderfully evocative broadcast, intimate in a way that no printed piece can be, as it yields up not only the novelist's words but her voice. Angela's voice was distinctive, surprising, full of her particular contradictions. Celebrated for frankness, a foul mouth and fluency, she was a disconcerting broadcaster. Her tones were high-pitched; her accent swerved between gentility, with vowels so clipped as to suggest parody, and casual South London; her delivery could be unnerving. She would fall silent for long seconds, not because she was hesitant, never because she had nothing to say, but because she was making up her mind about exactly how she would land a knock-out punch. I remember her terrifying a television panel during a discussion of DH Lawrence. "Well," said Angela, on the subject of Women in Love: "I think Gudrun was" – then followed a long, goose-pimpling pause in which her fellow broadcasters looked as if they were desperate to help out – "the Vasectomy Queen of the North."
That Woman's Hour interview goes to the heart of what Carter was up to in The Bloody Chamber and Other Stories, which she had published eleven years earlier. It was not that, in this collection of short stories, she simply supplied variations of fairy tales, giving the old folklore a different angle. She completely reimagined them. She said she set out to "extract the latent content from the traditional stories and to use it as the beginnings of new stories". In doing so, she exposed what was lurking in the bedtime tales we feed our tots, and delivered voluptuous, snarling alternatives. Sexual alternatives, in which her titles openly exult: her Bluebeard story is "The Bloody Chamber"; Little Red Riding Hood becomes "The Company of Wolves".
By 1979 the feminist movement had already found its way into literature. The Female Eunuch had made Germaine Greer a best-selling author in 1970; Virago Press (for which Carter had written The Sadeian Woman, published in the same year as The Bloody Chamber) had been founded three years later, and The Women's Press in 1978. Some of Carter's work, mischievous and luscious, was eyed with suspicion by the more dogmatic sisters. On the other hand, academe sometimes took an opposite view: Carter was accused, by John Bayley, of turning "imagination into the handmaid of ideology". She was strong meat.
One of her most intelligent critics and admirers Helen Simpson, has described Carter as "an abstract thinker with an intensely visual imagination". This is not a common combination and it is one that has made many think her work ideal for a form of which she herself was doubtful: the theatre. As Angela Carter's literary executor (we met in the year that The Bloody Chamber was published, 1979) I receive more requests to adapt stories from this book for the stage than for any other of her novels. In the last 12 months alone, the stories have been turned into a play by Northern Stage, an opera in San Francisco, and enacted by puppets as part of a Hallowe'en show in Atlanta.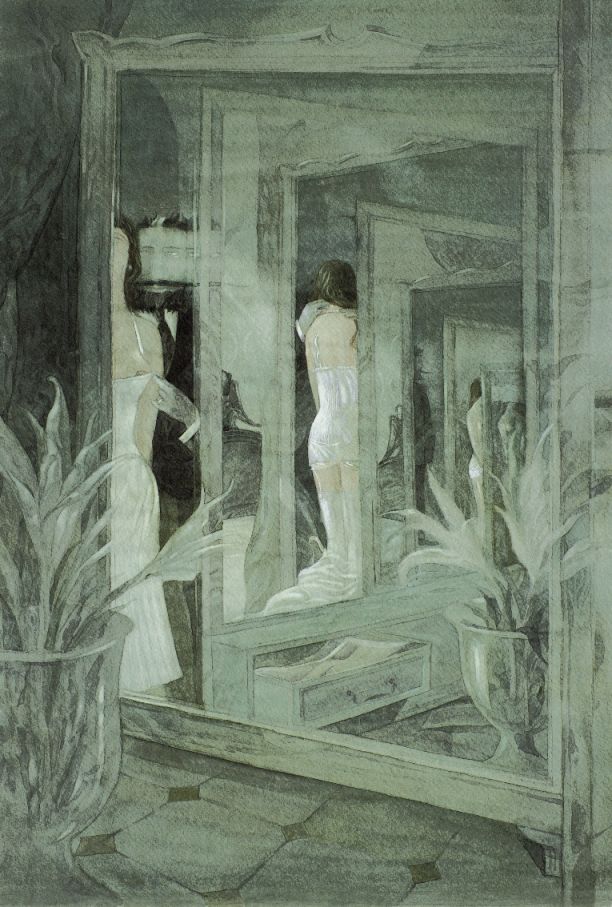 The adaptations need a particularly skilful touch. Carter's work is made less for reading aloud than for savouring alone. The rich density of her style – lush and comic and parodic and spitting by turns – is designed for lingering over, not for speeding on. Yet she was strongly drawn to the oral tradition, attracted to fairy tale and folklore partly because she liked the idea that a story could be read aloud to a room full of people "who were busy sewing or shelling peas". The fact that Chaucer – whom she thought the "sweetest" of English poets – came out of this tradition increased his appeal for her. "I'm sufficient of a doctrinaire to believe that the novel is the product of a leisured class," she told me.
Carter wrote The Bloody Chamber (pictured) when she was in Sheffield, where she had gone on an Arts Council scholarship, and thought her landscapes echoed the chill grandeur of her setting. There were other reasons for their iciness. As a child she had thrived not only on the fairy tales of Andrew Lang but also those of George MacDonald, the friend of Wilkie Collins and Lewis Carroll, who embodied "a Northern European rational romanticism that I admire very much". MacDonald came from Aberdeenshire, as did Carter's father; she read so many of his stories, so avidly, that they entered her bloodstream. When, researching the Virago collection, she started reading Norwegian tales, she said she "felt this genuine shudder inside me, as though I'd heard these stories before I was born".
She was working on her second collection of fairy tales for Virago weeks before she died. A manuscript lay on her bed in the Brompton Hospital: "I'm just finishing this off for the girls," she explained.
She exposed what was lurking in the bedtime tales we feed our tots, and delivered voluptuous, snarling alternatives
Explore topics
Share this article
Subscribe to theartsdesk.com
Thank you for continuing to read our work on theartsdesk.com. For unlimited access to every article in its entirety, including our archive of more than 10,000 pieces, we're asking for £3.95 per month or £30 per year. We feel it's a very good deal, and hope you do too.
To take an annual subscription now simply click here.
And if you're looking for that extra gift for a friend or family member, why not treat them to a theartsdesk.com gift subscription?